Greetings, everyone
We're very proud we'll be releasing the next version of Star Wars: Bear Force II this week!
0.7 will be released on Thursday, 23rd February at 18:00 GMT. Continue reading the article for screenshots, details and changelog of the 0.7 version.
---
The Goal
As we've stated with 0.6 release, our further plan is to keep providing quality support for the module in terms of reworking and polishing existing features, fixing bugs and enhancing the current scenes/maps we have. Of course, like always we've added lots of new stuff but the focus has definetly been on refinement and polish.
---
New Features
Incredible new map by Exima; Tatooine - Rancor Pit! The Rancor Pit is a small new map, the first in our new policy of expanding small battle, team deathmatch and deathmatch maps available in the mod. It's an extremely beautiful map with lots of recognizable details we're sure you'll enjoy. Let's take a look!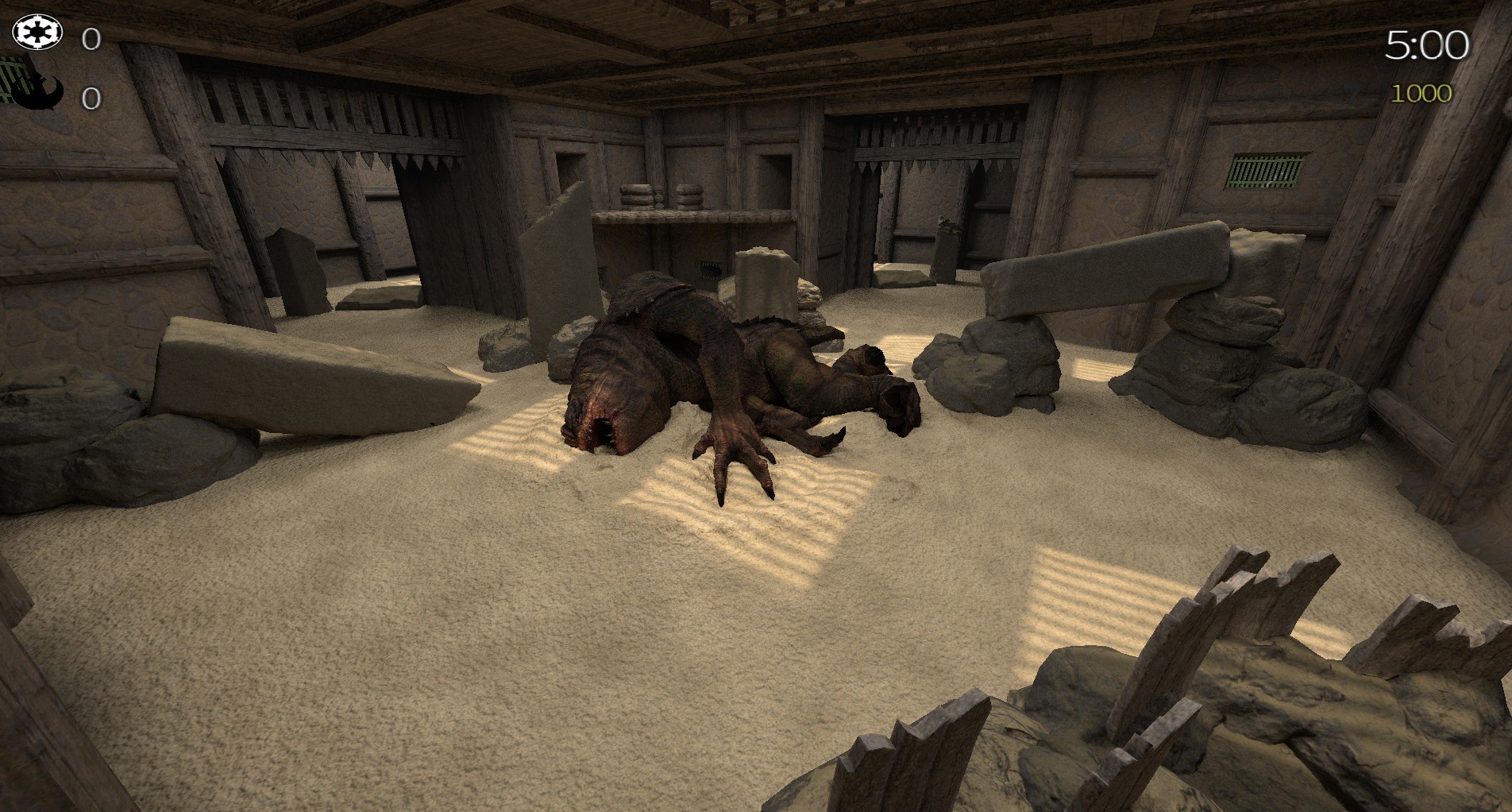 Yes, that's an actual gameplay screenshot!
---
Next up are new races we've added, the Rodians, Twi'Leks and Mon Calamari. In addition to this, all races will now be available for all rebel troops, allowing you to make your soldier even more unique on the battlefield!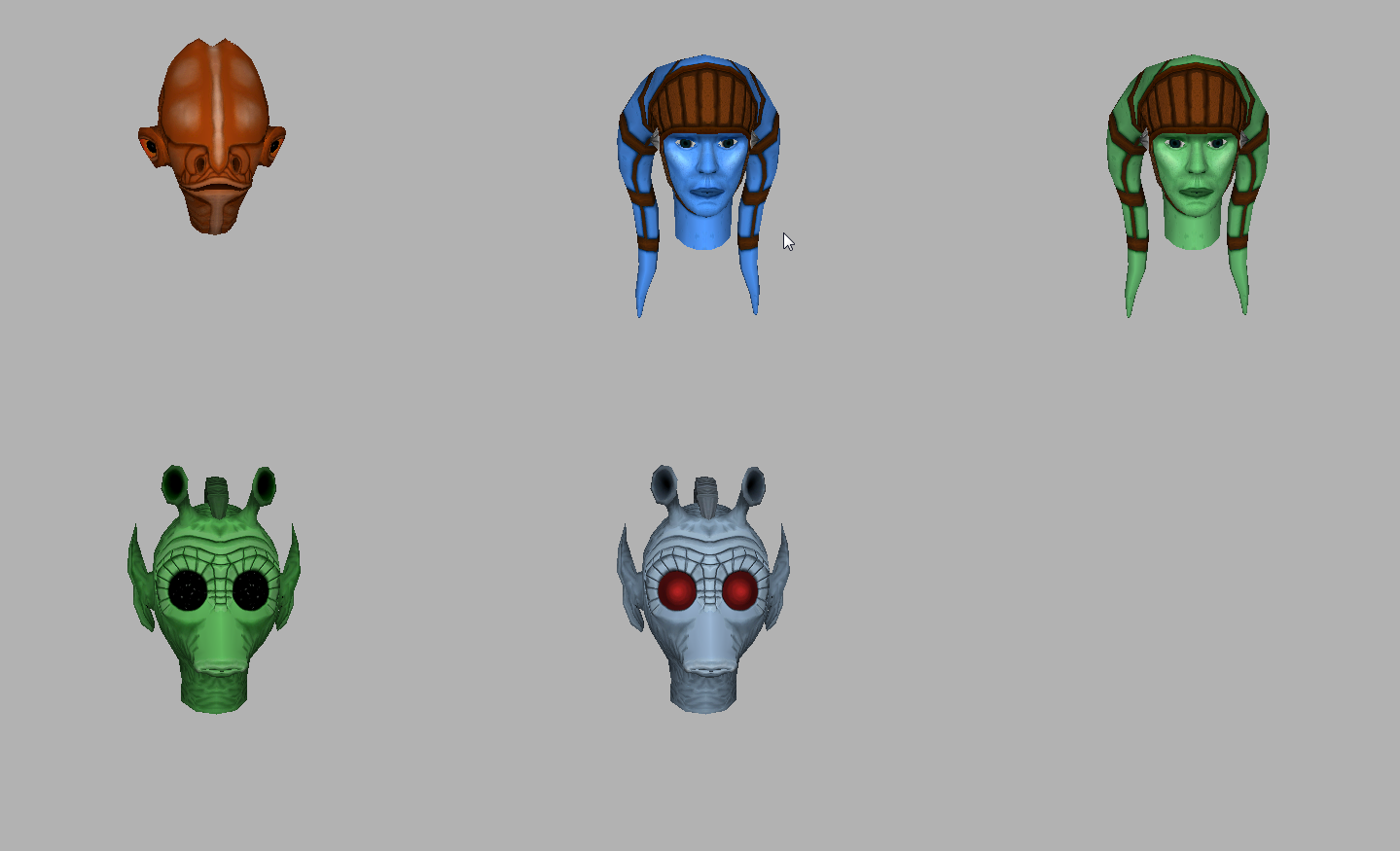 ---
We've also added a universal camouflage for Stormtroopers now, which will now no longer suffer from their white armour in forest/desert environment. In future updates, we'll add snow rebels and some other variations as well.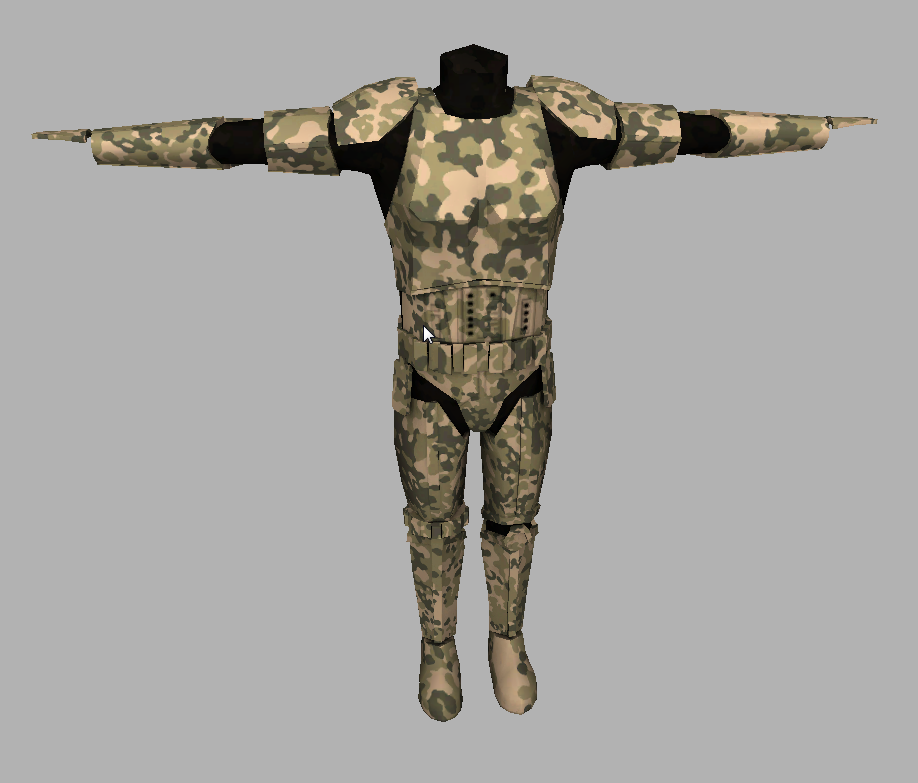 ---
We've started looking after some of the animations as well, in this update you'll recieve this new pistol aiming animation which fits into a shooter much better than the old, 'flintlock' animation.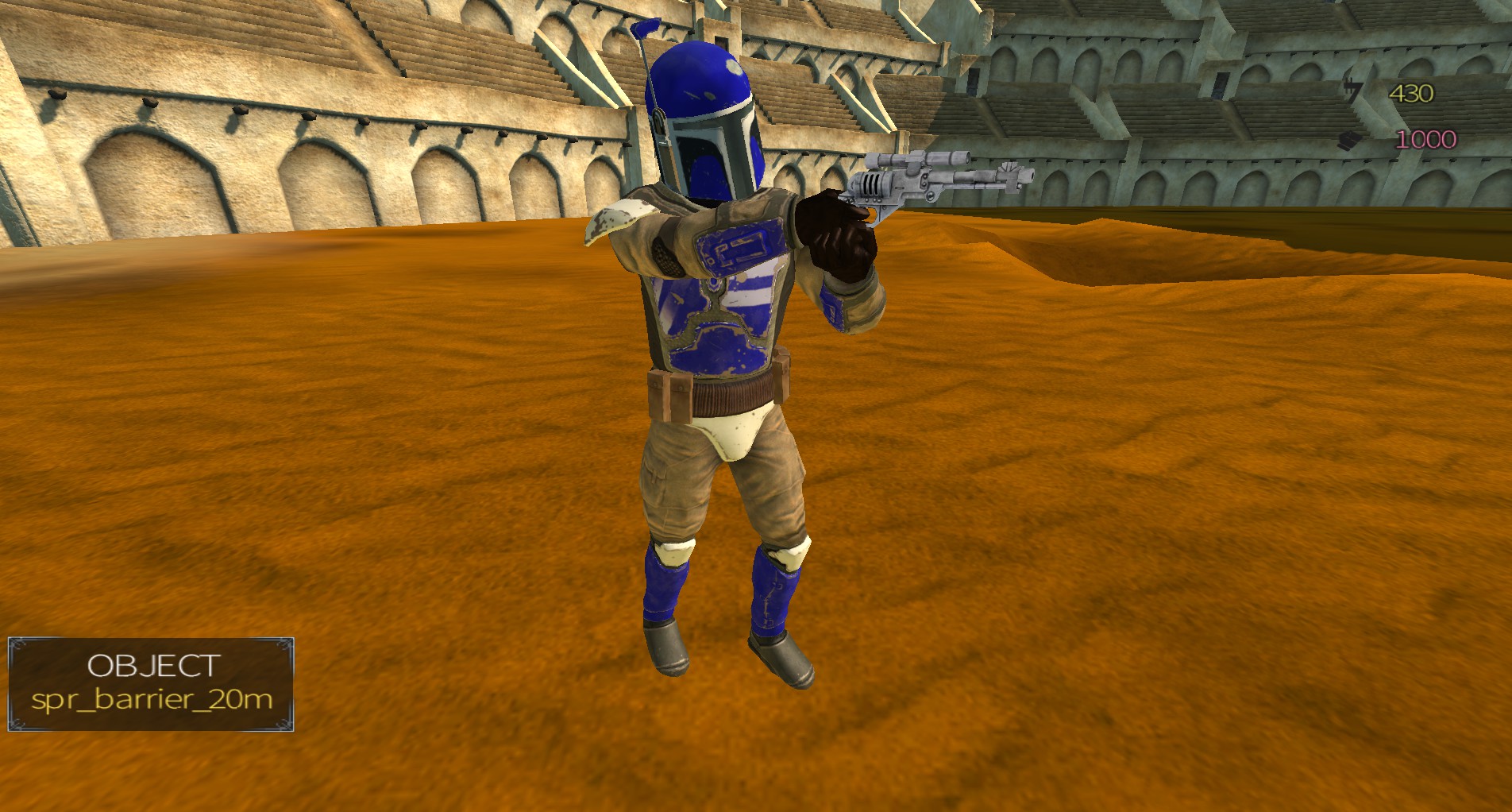 ---
A new resource for sceners/mappers was also added, containing the props from the iconic clone trooper training facility, no doubt there will be fantastic new maps and training maps using that. A new soundtrack will also be present in 0.7, we'll preview that somewhat later.
---
Bug Fixes/Balance Changes
Shield + Pistol combination removed from standard troopers
Scarif - Islands - New Map
Rhen Var - Fortress - Reworked version implemented
Increased Force Pike speed
Added vibro swords to rebel and imperial sharpshooters
Implement Tor-Qel's solution for blunt Jedi hitting sounds
Stat neutral heads/race heads
Jedi Battle Armour has more weight value
Jedi Battle Armour has more armour value
Physical volume increased for Jedi Armour
Added force pikes to Galactic/Rebel force classes
Removed SMG from B1 Droid
Removed SMG from BX Commando Droid, replaced it with a pistol
Mon Calamari head name fixed
Red lightsaber bug fixed
Main menu and color picking jedi cloth updated
Other small bug fixes
Hope you have a great time!
BNS Marko,
Bad Name Studios