GENERIC CHANNEL, A.K.A. COOLNESS7 DOES ANOTHER VIDEO DEVELOPMENT BLOG. DISCUSSES THE FUTURE OF AGE OF BLOODSHED, UNVEILS THE TITLE OF THE NEXT EXPANSION, AND DISPLAYS SOME GAMEPLAY FOOTAGE.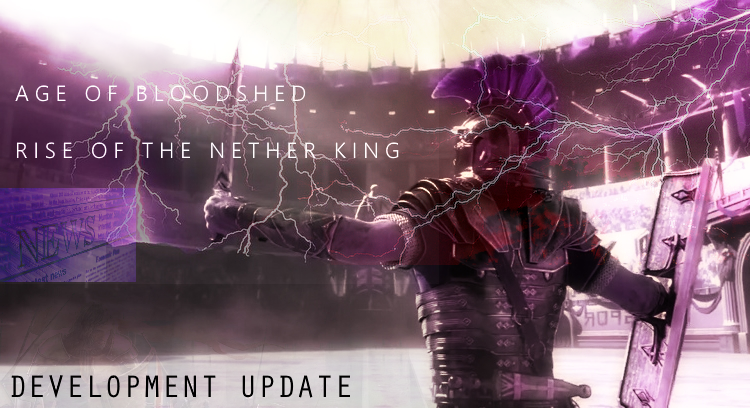 I reveal new textures for the next expansion and reveal the name of the next expansion for Age of Bloodshed in the new Development Blog. Watch the video by clicking the images below to see the full details.
CLICK ON ANY PICTURE TO WATCH THE VIDEO DEVELOPMENT BLOG.
LIKE AND SUBSCRIBE