Ultimate Apocalypse Mod - End Of March News
Ultimate Apocalypse Home Page | U.A. Main Group on Steam! | Frequently Asked Questions (FAQ) | MODDB Forums | Terms of Use | Ultimate Apocalypse "Library" | Strategy Guide
---
3/27/13 - Latest News!

WE MADE 1,000,000 VIEWS!!!!
As of this month in March, there has been a big vote posted on the Ultimate Apocalypse MOD DB forums regarding the release of the next version (patch) 1.72. Over 600 votes were submitted!
It is official, obviously, by over 500 votes for a next month release, 1.72 will be released by next month, the month of April. Here is the article that talks mostly about 1.72.
Some updated stuff were... updated after the article was posted! Including: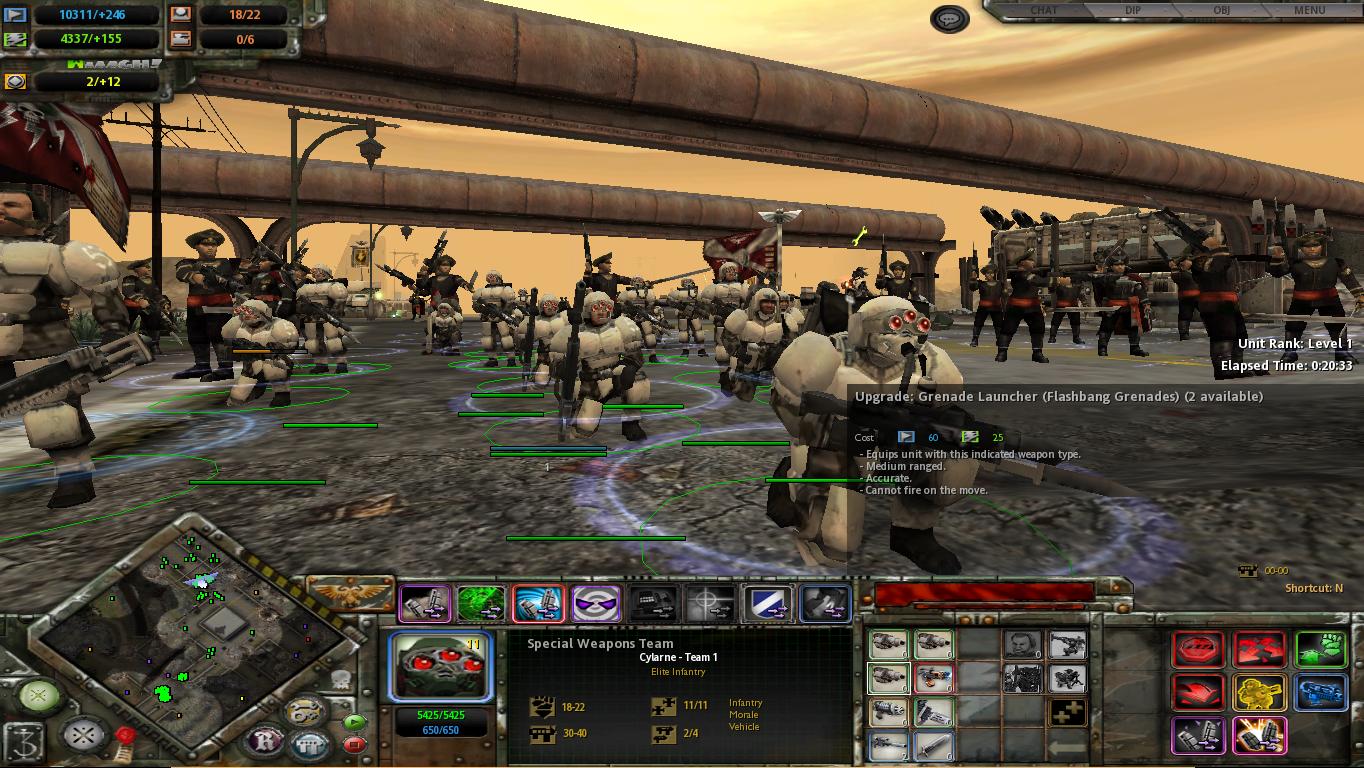 Sneak Peak 5

Sneak Peak 6 - New IG Ability! - Mod DB
And finally... the Imperial Guard revamped!!!! (All races will receive the same in the future).
All advanced gameplay and unit concepts are done for the Imperial Guard. All needed units are ingame, and IG is ready for the 1.72 release. :)
All bugs reported on the 1.71 IG balance forums were cured. 1-2 things ignored, but the major parts of IG are all done!
2/27/13
Everybody!!! For the final version 1.71 errors, bugs, and unbalance purging, I recommend everybody take a look here so the final version 1.72 release will cure all of your demands.
Go to this link and tell us what you think!

BUT GET THE PATCH BELOW!!!!

Ultimate Apocalypse Grand Release Trailer:
PLEASE DONATE TO THE APOCALYPSE MOD TEAM TODAY!!!!
Why provide donations? To sum it all up, you get lots of stuff from us, including a continued campaign that is yet unfinished and loads of support and mod fixes.
Those who provide donations will keep the UA team alive, active to continue developement of this mod, and by donating, the creators of this mod will provide further
updates to the crowd along with new requests from donators and audiences. On top of this, there is an unfinished campaign; so if donations become
available to the UA team, the campaign can one day be finished! If no donations are provided, the mod will no longer be worked on as it is time to move on from it
almost completely. If no donations... things that should be completed will never be completed because it is not the passion anymore that keeps us going. We have
explored it all, we love this mod, but not enough anymore to work for free. If donations are applied, it keeps us going, and it gives reason to work on this mod again,
and again, depending on the types of donations and count.
This is no requirement, you are not paying for this mod, it is all optional, but very appreciated.
So if you want us to keep going, donate, or we have no choice but to move on.
---
The list of donators are provided in the link above!