Announcement: One Vision 0.8

One Vision, One Purpose
The time since the last release has not gone without One Vision making considerable progress. The next huge release is about 99% done and what still remains is testing for bugs and minor tweaks here and there.
Up until the last version, the main effort of One Vision went into creating a diverse faction framework to bring the factions to an equal power level. And while you can still expect a lot of new units and upgrades, much more effort went into balancing and reworking the game on a much grander scale.
Moreover, I want to share with you the major points present in the release of One Vision 0.8.
Infantry Forces Rework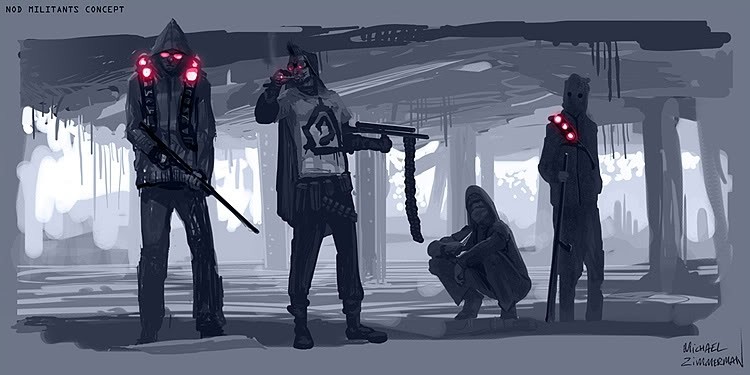 Infantry as a valid troop choice
While Kane's Wrath never had huge balance problems, one of its definite issues are ill balanced infantry forces. While the infamous Black Hand Manspam" is an effective no-brain tactic and Traveler-59 Disintegrators can be used effectively for rushing, you hardly see any proper use of other infantry forces (let alone Riflemen!).
This is why one of the biggest improvements in 0.8 is infantry. Almost no infantry unit has been left unchanged and especially heavy infantry became a much more powerful force to use.
Partly, this is because heavy infantry (Zone Infantry, Cyborgs, Shock Trooper, Mindphaser etc.) receives less damage from GUN type damage (APCs, Raider Buggies, Gun Walker etc.) and because said units became much cheaper.
To counter heavy infantry most efficiently, it is advised to make use of units with GRENADE type damage (Grenades, Flame Throwers, Ravagers, energy blasts etc.) which makes dedicated anti infantry units such as Grenadier Squads, Ravagers or Black Hand units that much more valid as well.
Also, many units like Missile-Squads, Black Hand units or Ravagers received a complete rework to fit them better into the overall balancing framework.
While each faction utilizes infantry differently, I want to offer an alternative way to compose your army. Something that is not about armor and speed (like tanks), but instead a slow moving horde that delivers a punch but is also expendable to a certain degree.
Renegades Faction Rework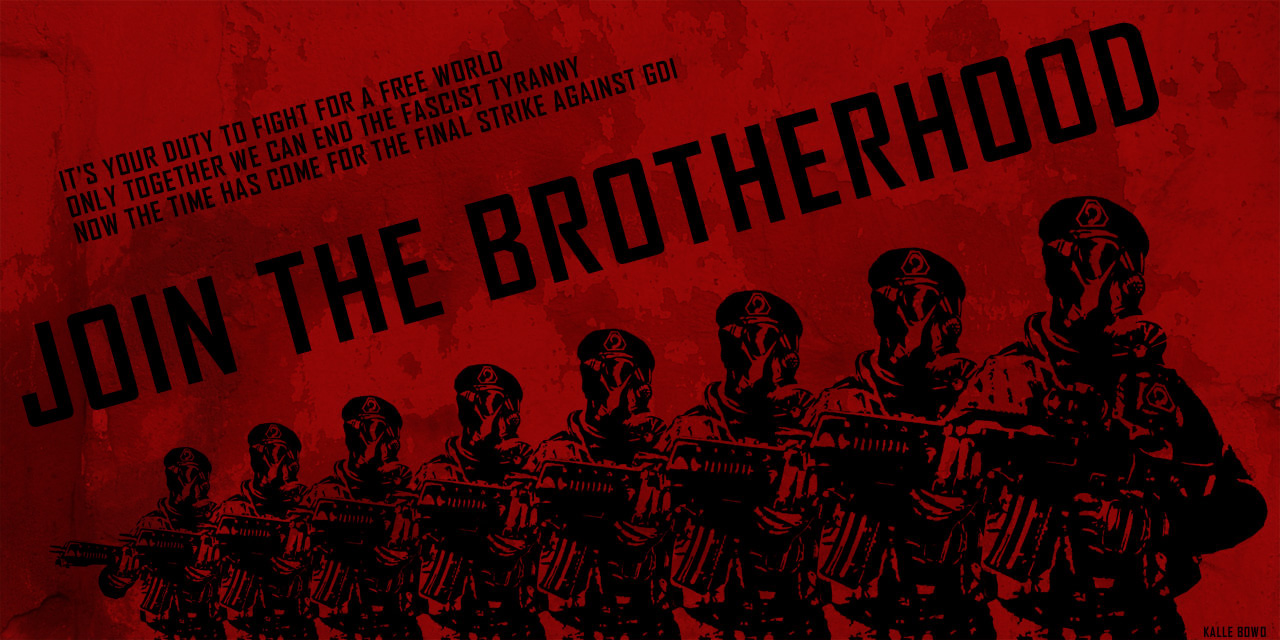 Rise, Unite, Liberate
Another main focus of this version was the "Renegade" Nod faction, which received a big deal of well-deserved polishing and new content.
Most notably are the Renegade's focus on nuclear technologies, like:
Desolator Heavy Infantry (anti vehicle, anti infantry, terrible against structures)
Specter Nuclear Warheads
Vertigo Nuclear Warheads
Dawnbringer Nuclear Warheads (now starts with a weaker Liquid Tiberium bomb and is cheaper)
But also, "blowing up your units" with hidden explosives got an extensive rework and works now much more intuitively. Btw. if you blow up an Avatar on your own, you can prevent it from leaving a husk ;)
Other things include small changes with big impact, such as the Tiberium Infusion upgrade for Black Hand units or Laser Capacitors for Shadow Teams.
General Changes
With Renegades done, I am proud to announce that the process of bringing every faction to the same power level could finally be concluded.
Besides that, 0.8 features a more balanced veterancy system, better T1 tank defenses and balanced/more epic unit infantry slots (Firestorm Troopers in MARVs!). With those things being done, the game has never felt so fresh and never offered so many possibilities to play.
If you are interested into some/all the details, you can read the changelog for version 0.8 here:
Nonetheless, here is a small overview of what you can expect in the next version of 0.8
One Vision 0.8 - Preview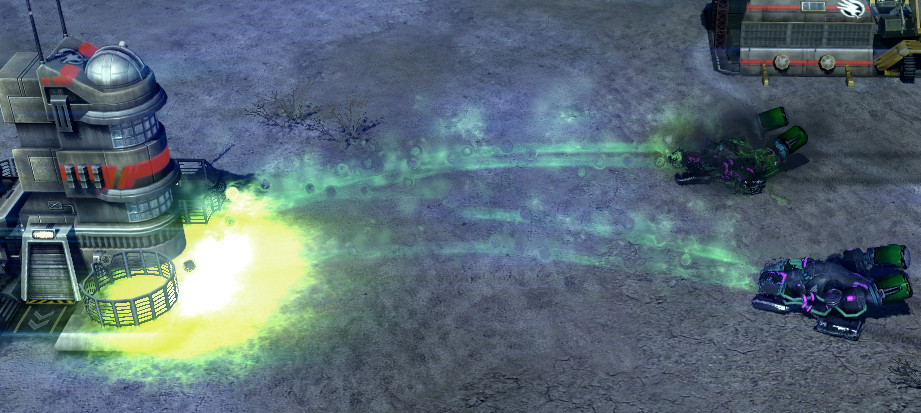 "Potency guaranteed"
Messenger-8: Reworked Ion Supercharge, Negative Energy upgrade for Disintegrators
Reaper-17: improved the Eviscerator artillery, buildable "Infested" units (formerly Keeper of Secrets)
Traveler-59: Mindphaser infantry unit and new visuals for some upgrades and infantry units
Marked of Kane: Added the Liquifier Tank and many balance tweaks (expect more in future versions)
Black Hand: Changed Widow Jetfighter, tweaked Purifier
Renegades: (already mentioned)
ZOCOM: Mainly tweaking and balancing (expect more in future versions)
Steel Talons: Many balance changes. Shatterers now function similar to Flame Tanks.
RRF: Bugfixes and the Sonic Propulsion upgrade for Shatterers (expect more in future versions).
This brief preview concludes the announcement of the next version. If you want to help, you can contact me and play the WIP version, as finding and fixing bugs is still in progress. But I am equally glad if you can help the mod in other ways just as well. Like contribution or just by spreading the word of Kane!
Once the new version is released I hope you will have as much fun playing it as I had developing it :)
So, be excited for a new and big release of Kane's Wrath biggest (and I hope most balanced) mod!