We are happy to announce the release of our game "Aeon of Sands - The Trail". After 6 years of work it's finally done!
Out now, December 4, on STEAM: Store.steampowered.com
:D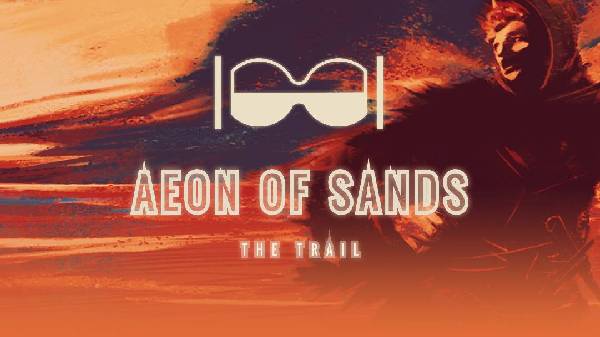 Aeon of Sands - A post-apocalyptic RPG launches today on Steam for Windows and macOS
Berlin, Germany - December 4, 2018. Two Bits Kid is excited to release Aeon of Sands - The Trail, a retro, post-apocalyptic RPG, in which you follow the misadventures of a likeable slacker on his mission against evil in a game with thousands of choices. Being suddenly thrown out of his cozy home, he finds himself in a terrible, infinite desert that wants to devour him.
It's basically Choose Your Own Adventure featuring Dungeon Crawling!
Launch trailer: Youtu.be
Key Features
- Extremely non-linear, replayable story with multiple endings
- A truly unique magic system where your mana rises when you cast spells
- Real-time combat
- 20 locations and more than 60 mazes and dungeons to explore
- More than 140 dialogues
- Completely hand-drawn 2.5D environment, 240 hand-drawn illustrations
- Up to 2 other characters can join your party during play
- Each character's personality influences the outcome of the story, and opens up new paths
* Platforms PC: Windows | MacOSX
Available on Steam from today, December 4, 2018
Pricing
$19.99 | £16.99 | €18.99: Store.steampowered.com
For further inquiries or to receive a promotional Steam Key, feel free to contact the developers at info@aeonofsands.com.
Official Site and Socials
- Steam: Store.steampowered.com
- Official site: Aeonofsands.com
- Press kit: Presskit.aeonofsands.com
- Facebook: Facebook.com
- Twitter: Twitter.com
Press
Rock, Paper, Shotgun - "One of the most brilliant pieces of design I've seen in forever"
Indieretronews.com - "An incredible looking crawler that takes us back to the golden age of grid based crawlers..."
Indiegames.com - "Aeon of Sands transplants the classic first-person RPG to the desert ruins of a lost city, brought to life through hand-drawn art and strategic combat."
About Two Bits Kid
Two Bits Kid is an indie studio based in Germany and Italy. It was founded in 2014 and has been passionate about role playing games ever since.