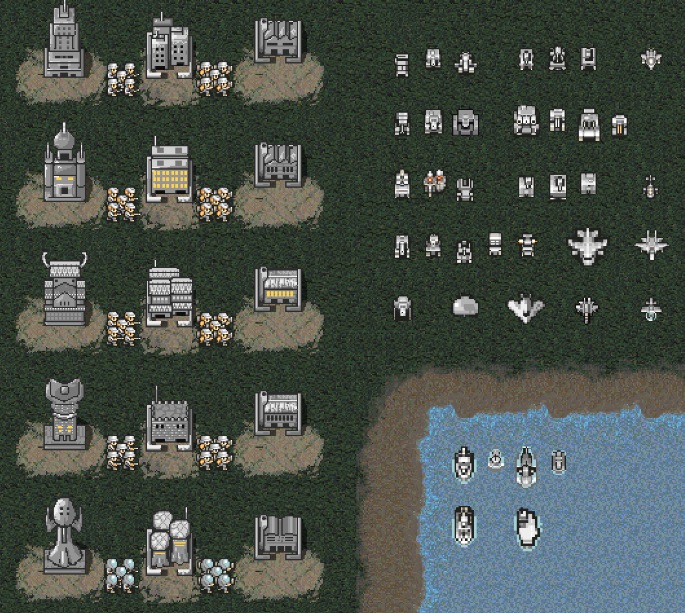 What is Advance Wars?
Advance Wars is a video game saga created by Inteligent Sistems and Nintendo, the correct name of this complete franchise is "Nintendo Wars", however this franchise is divided into three types of games, the first titles being exclusive to Japan, and then international triology, with shooters.
What will be included in Cameo?
The factions of the international triology will be included, being 3 games (Advance Wars 1, 2, 3), and some subfactions of these that are based on Japanese versions of two factions that we will detail.
Each faction, being a total of 5, have a different arsenal with their own units, this is because in the original Advance Wars the factions do not differ at all, except in their commanders, and the units that only change physically, it has been decided to distribute units and make them exclusive to the faction.
In addition, I forgot to mention another important title, Days of Ruins (Dark Conflict in Europe), this fourth title is a separate universe with 4 more factions which will not be included due to the short time of ElPollo315 / TheCommando315, however it is planned to add your units, arsenal and factions
However, due to how the Advance Wars arsenals are now different, units were added or moved, in this case units were added from the Pollo315 customization, and Commander Wars (AW Fangame), the new units have been distributed to the factions.
The buildings were redone, and if many buildings were redone to be to scale with the CNC ones, it would be too OP for a single building to occupy a 1x1, and the space saving would be brutal, now most of them measure 2x2 and 3x2, also at Unlike the original AW, here they are fully buildable, in addition to destroyable, because in their original game the buildings could only be captured, and also never destroyed (except defensive buildings of the campaign)
You can also use your favorite superweapons, because if the superweapons in Advance Wars original are only in a campaign context and we never see them in action, except for the missile silos that in their original game had only one use, and the black bombs that are some Air-directed nukes, however now you can build lava-launching volcanoes, Black Hole nuclear missiles, and even the Black Onix Crystal.
And the Commanders, which by themselves work with abilities and bonuses, can also execute support powers somewhat OPs, I would not describe most of them since many do generic things such as doing more damage, or other things like that, simply use the abilities to time to attack
And what are the factions?
1, Orange Star, a parody of the USA, its army is based in the United States, it is known that Orange Star is the greatest power in its universe.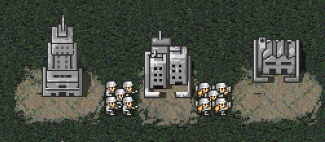 2, Blue Moon, is a parody of the USSR and Russia mainly, it is the rival faction of Orange Star in some games.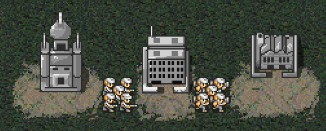 3, Green Earth, is a parody of Germany and the European continent.

4. Yellow Comet, a parody of Imperial Japan, possess the most outdated arsenal compared to other armies.

5. Black Hole, they are invaders from another world, curiously they have similarities to the Germany of the 2WW with cybernetic elements, they are the most technologically advanced faction, their commanders are the generic evil villains.

However, we will have to wait, this will appear soon in the mod and it is functional