You know the drill, once a patch is stable it gets released to ModDB, so here it is!
What's everyone's two favourite words that start with F? That's right, features and fixes!

---
Rise of the East Patch v2.2.5
---
What's New
Some balancing following the tournament matches, bug fixes, and some new features leading up to the big 2.3 release. The full changelog can be found here.
Some key info in this article:
2.3 progress report


New missions, new subfactions, new terrain, new units and much more

CNCNet official sponsorship
New Phobos features - ingame guide
Localization & RotE Storyline
The second 1v1 tournament will be announced after 2.3 is released


Click here for the first tourny results: First RotE 1v1 Tourny
Tournament videos will be uploaded to the RotE youtube channel this weekend
2.3 Progress Report
This update is looking promising and I will make sure it delivers. We've decided to remake the temperate, urban and desert terrains, you can see a quick sneak peek below:
Some terrain features will be removed in the coming 2.3 updates, but only to be replaced with new, better features - keep an eye out for more updates soon!
2.3 will also introduce 1 additional subfaction to each side, can you guess what they are? I'll start with the most obvious one. Japan will have some fun tech from RA3: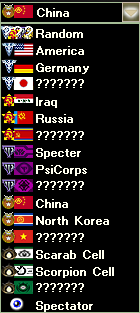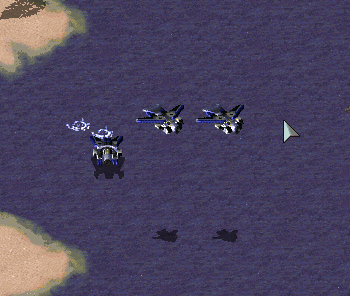 All subfactions will receive new units and support powers where needed, and some tech will be redistributed to the new factions. The aim is to add more diversity without bloating any of the current rosters.
BlackSnow has also joined the team and will be helping us with remaking the Generals missions, here's a preview of the WIP opening scene for GLA 03 - The Astana Riots:
We've also converted some USA buildings for the Generals missions, to make it more legit - and if polished enough maybe we'll remake the USA campaign too? ;) (big thanks to DaFool for the conversions)

CNCNet Official
We are now officially sponsored on CNCNet! A big thank you to all the fans who pushed the popularity of the mod to where it is today.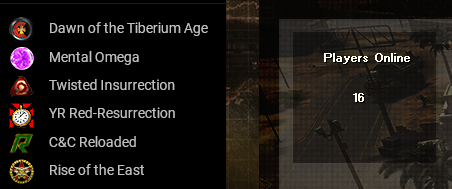 Phobos Feature Showcase - Ingame Guide
Phobos continues to deliver great new features, and a big one I decided to implement in 2.2.5 instead of 2.3 is the sidebar tooltip feature, which acts as an ingame guide: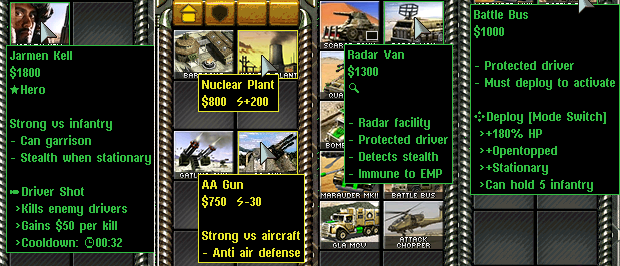 Localization
Translation is underway and the first language the mod is being translated into is Chinese - it's about 80% done. This also means the ingame guide will be translated. Very exciting times ahead!
Story & Lore
This is long overdue and finally in the works. The first draft of the storyline is complete with the help of one of our mod supporters, Sunnyshine.
It will be released closer to the 2.3 release date and will detail exactly how Rise of the East comes to be, during and after the events of Yuri's Revenge and where the story will go - and of course, in due time we will have missions to complement each timeline event.
See you on the battlefield!