Well, it's that time again. The leaves have long changed colors, its starting to get colder (unless you live near the equator), and American Football is at its peak. Oh, and it's time for...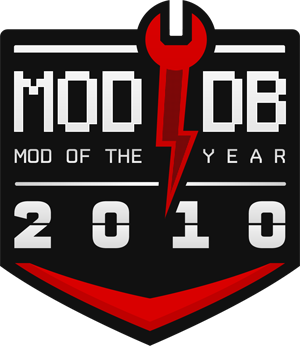 That's right! 2010 is drawing to a close (already?), so that means it's time to choose those mods that exemplify the hard work of modders and the awesomeness of modding.
Last year ZombieMod placed in the top 100 upcoming mods. This year we are hoping to do better! So tell everyone you know about our mod and how to vote. Who knows, maybe there will be a reward at the end.
We would also like to give a shout out to every other CoH mod, including Blitzkrieg, Modern Combat, Pacific Thunder, The Great War 1918 Mod, Normandy 44, Eastern Front, Operation Market Garden, Imperial Reign, and of course Vietnam Conflict. Please vote for these great mods!
So get to it!
- The ZombieMod Team