Ultimate Apocalypse Home Page | Ultimate Apocalypse on Youtube | Ultimate Apocalypse Wiki Page | U.A. Main Group on Steam! | Frequently Asked Questions (FAQ) | MOD DB Forums | Strategy Guide | Changelogs |
ALL FACTIONS HUB (For downloading new factions like Tyranids or Chaos Daemons or IDH)
Late February News - 1.86

---
Update! 2/24/16
Download 1.86.16 now!

Version 1.86 will include not mostly balance changes, but:
- Entirity of project is much cleaner (Thanks to Thudmeizer!).
- Removal of redundant/bad files with new installer from Cosmocrat.
- Heroes wincondition REVAMP (thanks to Thudmeizer!)
- Space Marine race focus.
- Necron race focus.
- Space Marines AI REVAMP (Thanks to Thudmeizer!)
- Overall project performance.
- Patched texture failures.
- Patched fx failures.
- New maps.
And also new VOs from Eranthis Aconite! a video is posted to you guys telling you all about it below.
|
|
V
UPDATE! 2/20/16
Link here also: Youtube.com
Version 1.86.16 will come with a video tutorial as well in the near future.

I (Lord Cylarne) have decided to make an installer video as well. As requested hundreds of times, I have finally took the liberty to do so, and it will be up on my main channel. I'll try my best to make it straight forward as possible and definitely try to make it simplified for everyone to install. Bare with me, though, it is the first time I make a tutorial for people. I have never made tutorials before, in fact I'm making tutorial video for Apocalyzed maps and remove screen hud, but those are the plans for the future indeed...
SCREENSHOTS!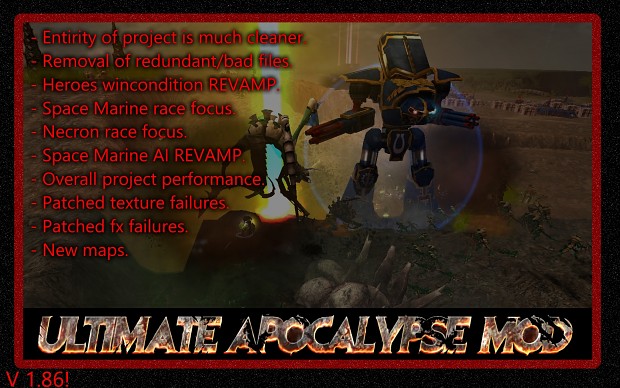 Videos of 1.86!
And to come in the future...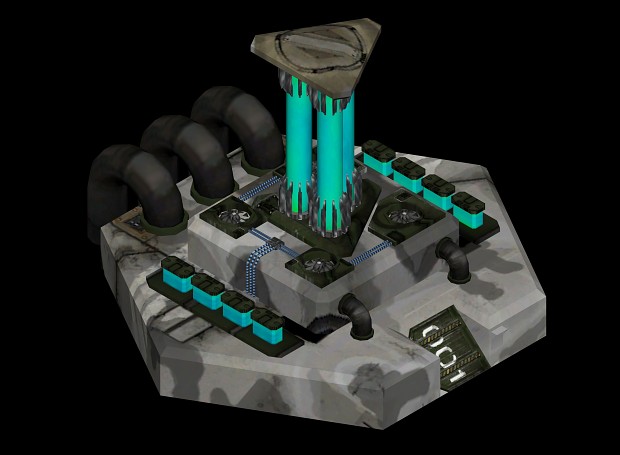 ---