Mod Interview: Twisted Insurrection
Moddb.com

1. First Off why not tell us about yourself
My name is Aro, your not-so-average beer drinking party animal/modder. I'm 19, happy in a relationship and currently reside in Birmingham, United Kingdom.
2. What is twisted Insurrection about
Twisted Insurrection is our take on what Tiberian Sun would have been if Nod were victorious in the first Tiberian war rather than the GDI, with multiple twists of course.
3. What Made you want to start modding and make this mod
Well I first started over a decade ago by making my own maps for Red Alert 1, as time went on I started mapping for different C&C Games such as Tiberian Sun and Red Alert 2. Once I stumbled upon a particular modding forum (TumSun) which sadly, isn't available anymore I learned more tricks of trade which gradually gave me the knowledge required to embark on such a project as Twisted Insurrection. Modding became my biggest hobby in my early teenage years so I wanted to develop something worthwhile with the knowledge I had acquired over those years.
4. Do you have any reason you chose to mod Tiberian Sun
Well Tiberian Sun was surprisingly my last engine of choice. Very early builds of Twisted Insurrection were originally being developed by myself for Red Alert 1 and 2 (which were both just a new campaign, as it was originally for Tiberian Sun), but due-to personal problems Tiberian Sun was my last resort, but I do not regret those issues ever occurring looking at how successful Twisted Insurrection has become.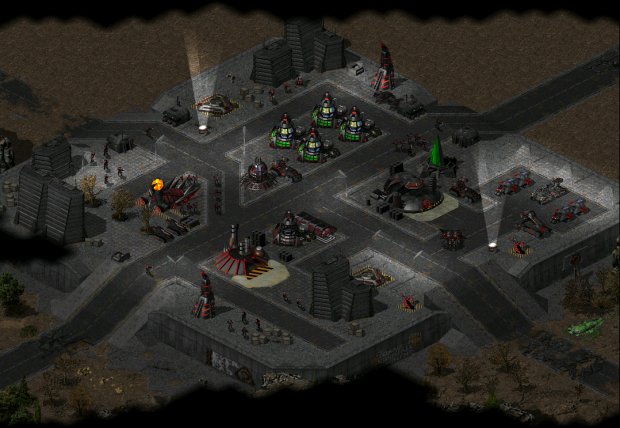 5. What kind Of Support will you provide when it hits the full release
My main goal is to achieve a successful method for people to play Twisted Insurrection online with one and other. Currently, CNCNet is doing us will for the current builds which we will probably keep in the future, but most of our other support ideas have already been implemented such as allowing Twisted Insurrection to run stand-alone, portable and of course, online compatible.

6. How Long Have you worked on Twisted Insurrection
First builds of Twisted Insurrection (RA1/RA2) date back to 2004/2005 which is when my modding progress hit a sudden stand-still. During late 2007, I found the time to start work on the Tiberian Sun version of the project, and I have been working on it along side my team members ever since then.

7. Are You a leader or Part of any other Mod teams
I am currently developing a mod for Yuri's Revenge called Evolution, which is unfortunately a very low priority until Twisted Insurrection reaches a final release. Twisted Insurrection and Evolution are currently the only two projects that I lead, aside from those, I am a Co-Leader/Team Member of several (lots!) other C&C Mods that are around the web; Since I am a part of so many, I will list a few of my personal favorite projects that I enjoy working on: Robot Storm, Dawn of the Tiberian Age, Tiberian Odyssey, Tiberian Sun: Rewire, Derelict Soil, D-Day, CABAL's Legacy, Reign of Steel and Emerald Prophecy.

8. What do you think is important when it comes to modding a game
The most improtant factor of Modding any game is to be certain that you enjoy it. When modding becomes more of a chore than a hobby, the fun-factor is completely lost.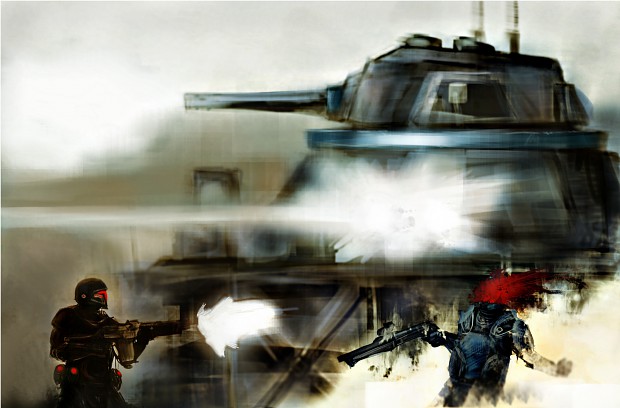 9. Do You listen to the comments of the Community
Yes. I and the rest of my team are always listening to feedback from the community to help improve Twisted Insurrection. The problem is that it is impossible to please every single person pixel by pixel so not every suggestion is taken into account, but all in all, the community feedback is very important to us.

10. What are Your future Plans for twisted Insurrection
Completion, an active online lobby, game-modes, possibly FMV's to help elaborate the storyline during the campaign and possibly a sequel.

11. Is There a Team Behind the mod and if so what are their roles
Alongside myself, there are multiple other talented people working on Twisted Insurrection whom have all contributed in one way or form to make it the successful project that it is today. Two people whom deserve plenty of the credit are Lin Kuei Ominae (Co-Leader) and ErastusMercy (Secondary Co-Leader), without them and their fantastic additions, my motivation to work on the mod would of died long ago and I am delighted that they have stayed by my side for so long.
There are too many other specific team members to list, but you can check out who they are and what role they play in Twisted Insurrection on our website's staff list.

12. Do You want to tell the Community anything else about the mod and your plans for it
Twisted Insurrection will never die.