...Improved Models and Skins...
One of our primary goals in the last few versions has been to redo out of date or un-optimized content, ranging from entire redesigns as with the majority of the Empire of the Hand, to smaller model optimizations like with the Clawcraft. We're continuing on with that goal in 2.2, using models and skins we've been developing for our Sins of a Solar Empire mod,
Ascendancy
. So far in 2.2, the most prominent of the reworks are the Strike Cruiser, which has been entirely remodelled with a sleeker design, and the Bothan Assault Cruiser and Assault Frigate, the models for which have been significantly optimized, and the textures for which have been entirely redone.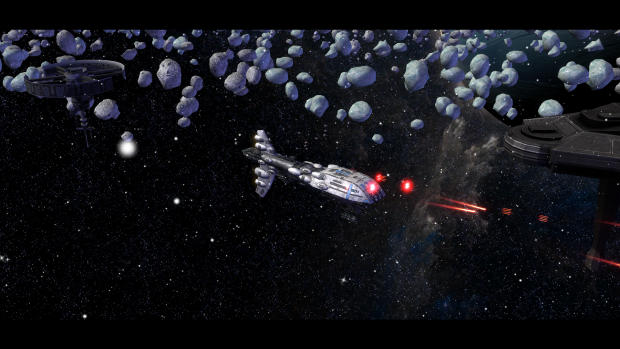 ...Bugfixes and Balancing...
We're also focusing on tracking down and eliminating some bugs, many of which we addressed with our mini patch beta, such as the crashes when you tried to change eras after a faction was already eliminated. This also includes reworking some of the ship rigs where bones faced the wrong way, like the Venator. We also have the defreezer by Pox and Fregge, which adresses the unit selection bug and allows us to re-enable galactic AI for minor factions in GCs, so Hapans and other groups are able to attack you.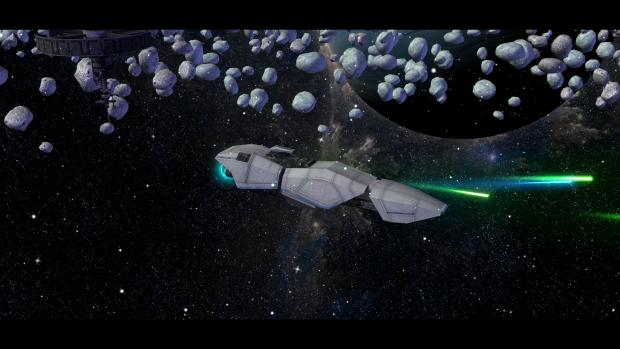 ...Particle Rescaling...
One of the changes people ask for most often is for us to scale down the particles for Turbos and Ions, because they have a to obscure the ships behind them, and be larger than the things they're shooting out of. So, we've both reduced particle sizes by 50%, and sped them up considerably. The latter change is meant to reduce the amount of particles on screen at any time, which should improve performance without really sacrificing anything.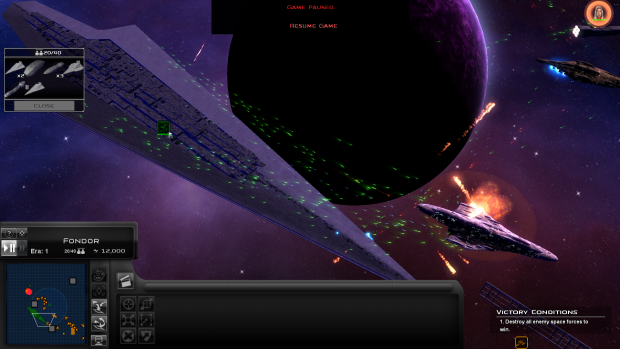 ...New Units...
Most of these will be split between the Pentastar Alignment and the Empire of the Hand. These include the Gladiator Star Destroyer for the Pentastar Alignment, and the Alaria for the Empire of the Hand. The Alaria was designed for Ascendancy as a supply ship, so the version in ICW will be a heavy carrier refit for the later eras. We'd also like to include another capital ship for the Empire of the Hand, depending on how quickly it gets completed. we have a thread dedicated to discussing the nature of the Pentastar Alignment and what should be done with them on our forums as well.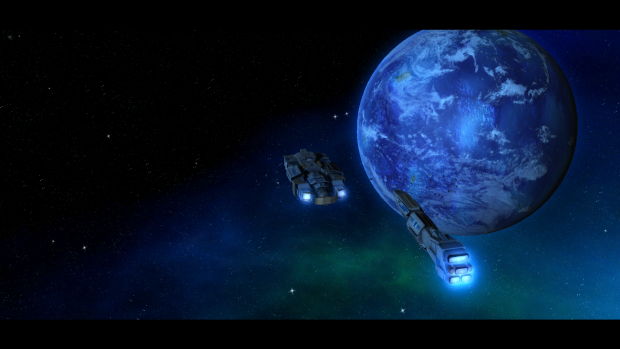 ...New Feature: Diplomatic Planet Influence...
Smallpox has been working on creating a new system for the mod, which adds a non-military option to convert planets to your cause. We've put out a test version for the base, unmodded Forces of Corruption game to get a sense of how people feel about the system, what should be added or changed, and whether or not they would like to have it added to Imperial Civil War, along with any bug reports/performance issues it causes. Click here to go to the thread and download it, and please give any feedback you have, even if it's just to say you do or don't like it. Guests are able to post, so you don't need an account to respond to threads.
...And more?
If there's anything else you'd like to see, we encourage you to post your suggestions on our forums. We're definitely going to be doing Let's Plays of Ascendancy as we get closer to release for that, so I'm playing with the idea of doing one for ICW as well, if that's something anyone would be interested in.