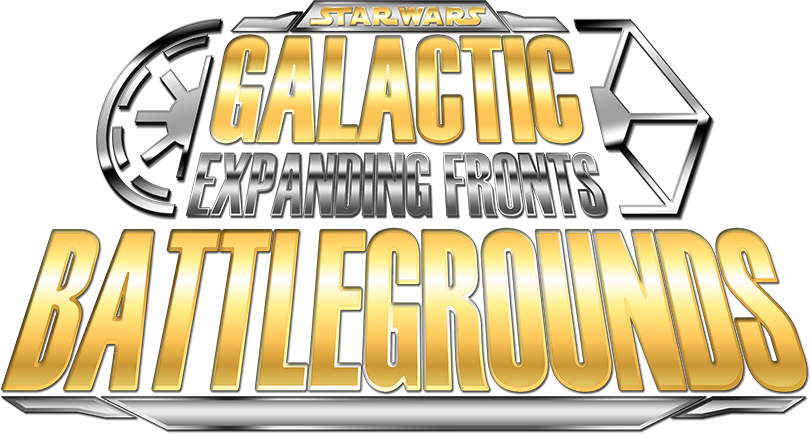 Expanding Fronts 1.2.1 is now available. With it comes several stability fixes that should reduce crashes and multiplayer desyncs. In addition, numerous new units and heroes have been added, alongside some graphic and audio refinements. You can download Expanding Fronts 1.2.1 from the links below:
Exe Installer | Manual Archive
1.2.1a HOTFIX
Note: If you've downloaded Expanding Fronts on the 25th, please download the 1.2.1a Hotfix as well. This hotfix corrects a terrain-related issue that resulted in game crashes. The main 1.2.1 mod files have been updated to include the fix, and downloads on or after 26 May do not require the hotfix files.

NEW CONTENT AND FEATURES:
- The Zann Consortium now trains Nightsisters instead of Sith, and has access to a new unique ranged unit; the Nightsister Hunter
BALANCE AND UNIT STATS:
(All civs) - Attacker construction time reduced; dropped to 60s from 80s
(All civs) - Command Centers can no longer attack Air units when garrisoned
(CF) Magnaguards - Significantly decreased infantry armor; dropped to 5 (8) from 10 (15) (Adv)
(ZC) Defiler - Decreased anti-building damage bonus by 30%; increased build time to 40s from 35s
(ZC) Now has access to Jedi/Sith Perception
RANDOM MAPS:
- NEW Scripts: Ahch-To, Rugosa
- Takodana - Implemented new terrains, reduced number of lakes
- Scarif - Reduced number of GAIA props, reworked generation of the landmass for improved balance
- RM Scipts can now select the cliff type to generate with.
GRAPHICS/AUDIO:
- (GE) TIE Striker - Updated graphics
- (CF) Sith Temple uses proper construction graphics
- (TF) Workers have new graphics and audio
- (ZC) Anti-Air Troopers, Grenadiers, Medics, Mounted Troopers and Workers now have unique graphics and audio
- Podracers now use 16 directional facings, and leave trails while moving over certain terrains
INTERFACE:
- (CF) Air Transport tech tree dll added
- (CF) Corrected typo in Magnaguard description
- (GE) Stormtrooper Commander Language ID corrected
- (GE) Reference to AT-AT barges removed from Air Transport description
- (GE) Assault Mech tech tree dlls corrected
- (GE) Bomber tech tree dlls corrected
- (GN) Transport Mech icon slot updated
- (GO) Basic Training tech displays correctly in Tech Tree screen
- (GO) Mech Destroyer tech tree dll corrected
- (ZC) Fixed positioning of garrison indicators for units and buildings
- Cargo Freighter tech tree dll added
- Podracer Wreckage properly named
SCENARIO EDITOR:
- Additional Units, Heroes, and Props added
- 5 new Cliff types added
MISC BUG FIXES:
- Widescreen patch should no longer cause desyncs in multiplayer matches
- Fixed a bug with unit counters that coud result in crashes
- Editor status text now displays without flicker when you switch menus, and can no longer crash the game