It's been a while since I updated this mod so I thought I'd post some news. My plans for this mod unfortunately, cant all be realized. There are units and heroes that I would love to have in this mod, that I was planning to have in this mod, but its kind of difficult to add these things without someone to make the actual models for the units.
So, after this last version (of which we are currently just trying to iron out the bugs), I can't see that we'll continue working on this mod any further. Perhaps in the future we could if we had the resources but not enough people are interested in helping with this mod so I doubt we'll have the resources in the future.
Attention will soon shift completely over to a very ambitious idea that I've had for a FOC mod, one that will hopefully generate enough interest to where I can get a full team to work on it. The Star Wars: Legends mod will be the ultimate EAW:FOC mod! Covering every era in the "Legends" time line from before the formation of the Republic to over a hundred years after the Battle of Yavin! This will be the ultimate mod for any fan of the old Expanded Universe.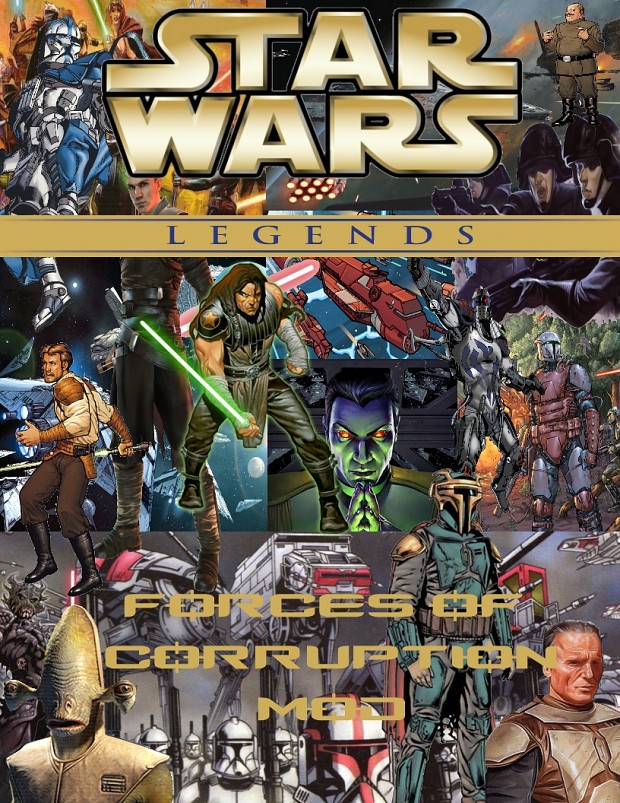 So that's the future of things to come. I'm hoping to release the Star Wars: Clone Wars sub-mod version 2.0 before the end of the year.
Thank you to those who've followed and supported this mod for years and hopefully I'll have your support and followings when we get the Legends Mod underway.
Thank you,
-Commissar_Delta (Delta289)