Star Trek Armada 3: Uprising releases soon!

Holy smokes, it's been a long time coming, but we're finally got it ready for release! I'm sorry it's taken a little longer than I'd have intended, but there were some issues with Sins that weren't surmountable until version 1.94 of rebellion. I have it on good authority that this will move to main this week, so I'm pre-writing this news piece! Don't make a fool of me Ironclad. But you're not interested in technical issues, you're interested in the changes themselves right? Okey dokes, I'll give you the key points.
---
Minor Factions


The above represents the new minor factions that are now in the game and ready to use to your advantage. These range in use from economic factions to ship brokers and even to sabotage specialists! I'm sure you can name a few of them from their icons!
For those of you not familiar with the minor factions DLC for Sins, I'll explain a little of what they do. Each of the minor factions above may be found occupying a planet on the map when you start the game. You can simply destroy them should you choose to (in fact you'll have to if you're the Borg), or you can send an envoy ship to their system in order to negotiate an alliance (use the goodwill ability on their planet). When your envoy arrives, the planet and all its space-based architecture will fall under your umbrella, but not your direct control. You'll receive the benefit from any research stations in their system too, potentially allowing you a leg-up technologically.
Once the system is controlled by your forces, you can click on a the planet owned by the minor faction and you'll see a number of abilities that the minor faction offers you as part of its allegiance. These can range from temporary stat-boosts to your forces all the way to directly selling you vessels. Each of the factions have unique and interesting abilities that you can take advantage of.
---
Balance Changes

We've tried not to go overboard with too many extreme balance changes for this version as it wasn't too far off being in a happy place in the previous version of best of both worlds, but some changes needed to be made. These are primarily dependent on game-stage. The Romulans have had some tweaks to ensure that they're not too overpowered in really late game-stages or too weak in the early game stages as this was an issue we identified. The Borg were also way too weak in very early game and probably a little too strong in mid-game. We've tweaked that too! As always, it's not likely that the balance is perfect. The more feedback we have from the community, the better we can make it. You can do that on our Discord or here on Moddb. You can even find us on Facebook should you want to report things there. Sometimes we even pay attention to it too!
I've stuck a changelog below of what we can remember. That's not all of it, but we're getting old and have no memory!
Federation
Updated the Ambassador "Last Stand" Ability to actually benefit from levelling
Increased "Deploy Mine" cooldown on Defiant Corvette from 15 to 30 seconds
Excelsior String updated
Galaxy Star drive Rear Bank enabled and working
Sisko's "Deploy Mine" ability increased to 90 seconds from 60 at Level 4
Ambassador Model updated, courtesy of Max

Klingon
Outpost construction time reduced
Klingon upkeep error corrected
K't'inga armour type changed from Medium to Heavy

Romulan
Romulan Capital Ship shield mitigation reduced by a base 5%
Additional Shield Mitigation granted by the "Tactical Assault Mode" on the Tavara removed
Cooldown time and anti-matter costs of a swath of Romulan abilities have been updated

Cardassian
Nor Outpost received second level of trade port

Borg
Pyramid Nerfs
Interceptor upgrades
Trade Port income reduced
Unimatrix build time increased
Borg Hero Tech move-arounds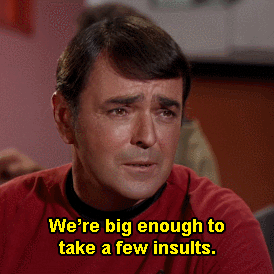 Naturally, balance is subject to interpretation
---
Random Event Fixes

We've seen your comments, we accept it; random events were spawning the more devastating ones WAYYY too often. You now have more time before the first random event kicks off and the more destructive events now spawn far more rarely.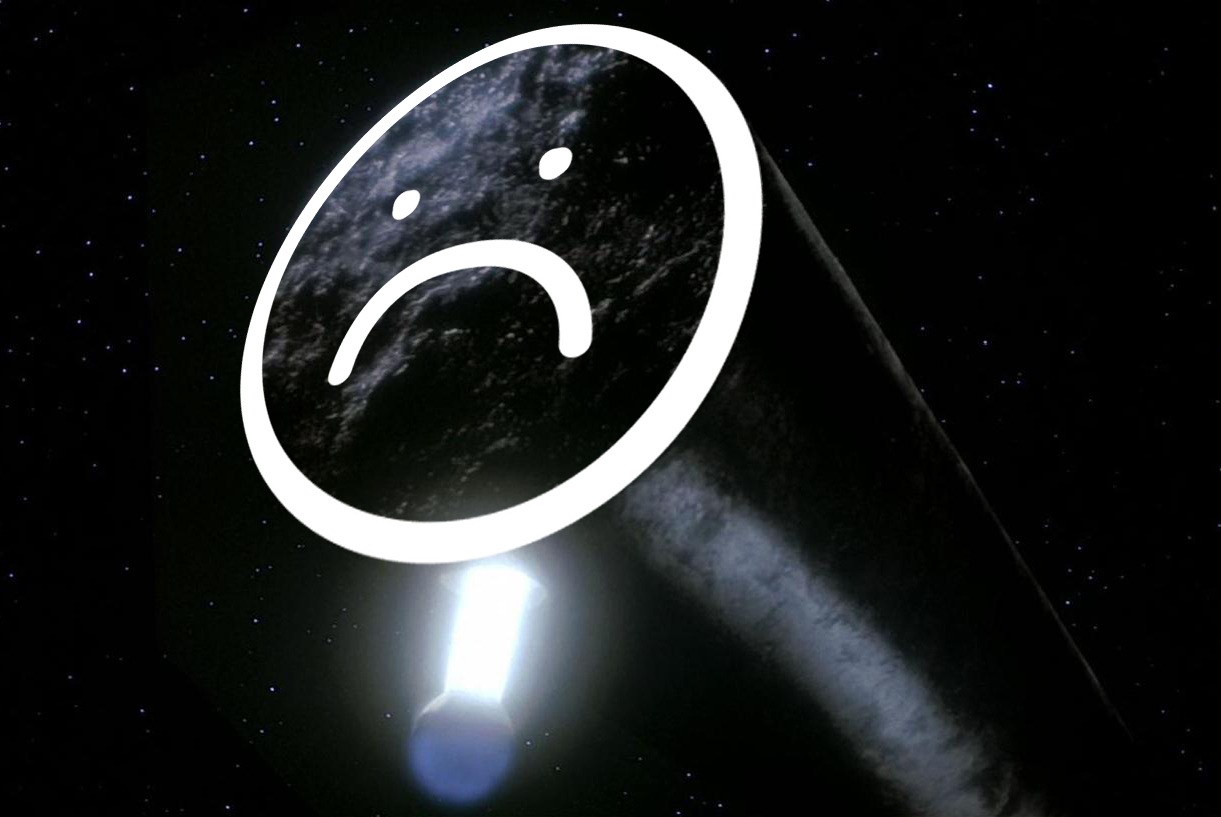 We're sorry WUBWUB, we still love you! *sniffles*
---
Pirates Plz Staaahp!

In a similar way to the above, the pirates were bonkers and were a constant and consistent annoyance. You now have more of a gap between pirate raids. Aren't we nice? It's almost like we want you to have a good experience in-game. Almost.
---
Faction-Specific Outlaws

Each playable race and indeed each planetary militia now has specific ships spawn as part of the Outlaw DLC. If you own a gravity well, expect non-controllable ships to spawn occasionally as part of a defending militia that are tailored to your faction. Planetary militia will also have faction-specific outlaw spawns too which will occasionally raid neighboring systems and fight among themselves.
---
Update and Cleanup

This isn't something game affecting as the above are from a player perspective, but we've spent a lot of time cleaning up unused assets and removing things we don't use anymore. This serves a couple of purposes. The first is obvious - it reduces file bloat which is good for anyone trying to download the mod. The second aspect and probably the more important one is that we've removed a lot of things from the mod's load order.
In Sins, anything that the game might use is loaded at the beginning of a game. This increases loading time and also increases passive use of RAM. With the removal of lots of bloat, this should result in a slight increase to performance, particularly on lower spec machines. Gotta say a big thank you to Bruce on this one for being really helpful in identifying a lot of the bloat.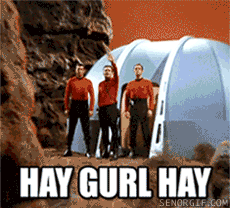 Bruce, you're a gem.
While we completed the above, we also had to edit hundreds of entities to work properly with post-1.93 architecture as in many cases the base code of Sins has changed (this is why you've been crashing as the Klingons folks). To put this in perspective, I've had a look at our statistics from November last year when it comes to the number of changes we've made to the mod. I'll include a picture of the statistics below!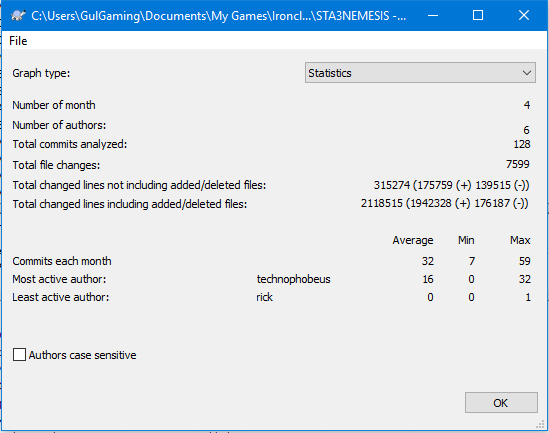 no wonder we're exhausted!
---
STA3's Future and Joining The Community!
As per usual, I've been getting wrecked in the name of science while testing out the changes we've made to STA3. I regularly livestream Stellar Parallax content and have recently been rolled by the Klingons for your entertainment while testing. Feel free to check out the GulSurvives channel and sub to it if you like my inane natter!

Rest assured, we'll continue to support STA3 and will patch out any major issues that players report as well as updating it as and when we need to as sins goes through versions. Other than that, we don't have any specific plans in the short term. As always however, this is subject to change!
There are some exciting prospective changes in Sins 1.95 that we might make use of, but that's a discussion for another time I think as nothing's guaranteed and we're naturally dependent on what the Ironclad choose to include.
We'd love it if you'd choose to come and join the Stellar Parallax Discord. It's the home of both STA3 and Ages Of The Federation (that's our upcoming Enterprise & TOS era mod). I'll include links to both below for you. We're really active in there and are always happy to welcome new members to the community.
Discord:
Ages Of The Federation: