The Seven Kingdoms mod will be moving from Attila: Total War to Kingdom Come: Deliverance and is in active development for the new game/platform. KC:D will offer realistic first-person combat, storylines/roleplaying, and open-world sandbox gameplay to truly bring the Game of Thrones universe to life.
FAQ
---
Q: Why are you switching from Attila: Total War to Kingdom Come: Deliverance?
A: While we were able to bring the main armies and characters from Game of Thrones into Attila: Total War, it offered very little modding support and potential for new features. For example, a campaign set in Westeros could not be created. Custom maps were buggy. The developer tools were broken and outdated. Most importantly, it's an older game, so the studio behind it is instead focusing on releasing new titles rather than improving modding for old ones.

Kingdom Come: Deliverance is a brand new game (to be released on February 13th) utilizing the powerful CryEngine. This means it's easier to create quality assets and to render them with next-gen shaders. The open-world and story-driven aspects of the game are better suited to the Game of Thrones universe, giving us much more potential for new features and gameplay modes. Most importantly, Warhorse Studios stands behind the modding community and has been very vocal about supporting mods.
---
---
Q: What will happen with the old Attila: Total War version of Seven Kingdoms?
A: You can continue downloading the Attila version in the files section, but it will no longer be developed, updated, or supported.

Q: How can you create a mod for an unreleased game?
A: Without access to the game (to be released on February 13th) we can't, technically. However, the bulk of modding work, like 3D assets (armor, weapons, etc.) is designed and created externally. This means work can already begin on the most time consuming tasks.

Q: What can we expect in the Kingdom Come: Deliverance mod?
A: You can expect a full range of armor and weapons, loyal to the look and feel of the Game of Thrones TV show. Like the Attila version, this is NOT a book modification, and will instead rely heavily on TV show influence (e.g. don't expect House Bar Emmon or Vargo Hoat)

The mod will be centered in the Riverlands during the War of the Five Kings. This location was selected because it closely resembles the visuals of the KC:D game (trees, buildings, etc.) and is best suited to the original game's storyline. Dozens of armies were present in this hotly contested area (Stark, Lannister, Tully, Bracken, Karstark, etc.) along with gangs of bandits and freeriders roaming the countryside. With two warring sides, dangerous no-man's-land, and civilians caught in the middle between it all, it's a content-rich environment and the ideal location for an open-world mod.

Q: Will you add House X or House Y from the show?
A: If the House or army is featured in the TV show during the War of the Five Kings (more specifically, in the Riverlands) then it will likely be featured. For now, expect to see the major forces of Robb's Northern army along with House Tully, House Lannister, and their bannermen.
---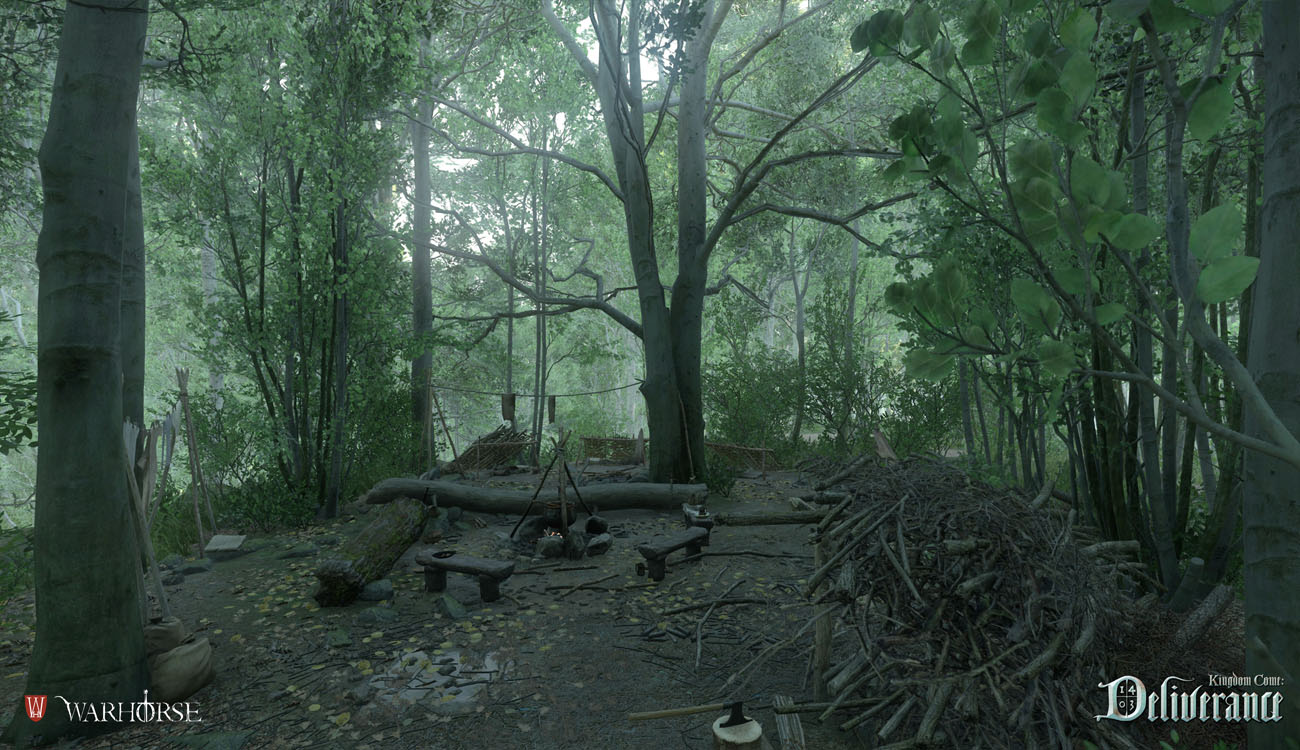 ---
Q: Will you add characters from the show?
A: The mod will be independent from TV show storylines to avoid duplicating sequences. You can expect to see some characters, but only when it fits the environment and storyline. We won't have an idea which characters (if any) will be included until much, much later.

Q: When will the mod be released for Kingdom Come: Deliverance?
A: Not for quite a while. Comments asking for a release date won't receive responses. Please downvote them!

Q: How can I help? Are you looking for contributors?
A: I'm currently looking for skilled 3D artists, 2D artists, and other developers with CryEngine experience. This project will be a massive undertaking, significantly larger than the Attila version, and adding team members will help speed up progress.