Patch 3.4.000 brings some major changes to the mod, particularly the southern reaches of the campaign map. While the Jiaozhou faction (Nanyue) was added in version 2.0, only superficial changes were made to the lower reaches of the map, such as creating a southern coastline and adding the three northern commanderies of Jiao Province. However, with this newest patch, the map has been expanded south and now extends to the Red River delta of northern Vietnam. This area was the official base of the warlord Shi Xie, centered in the city of Longbian in Jiaozhi commandery. Below you can see a screenshot of this particular area in-game: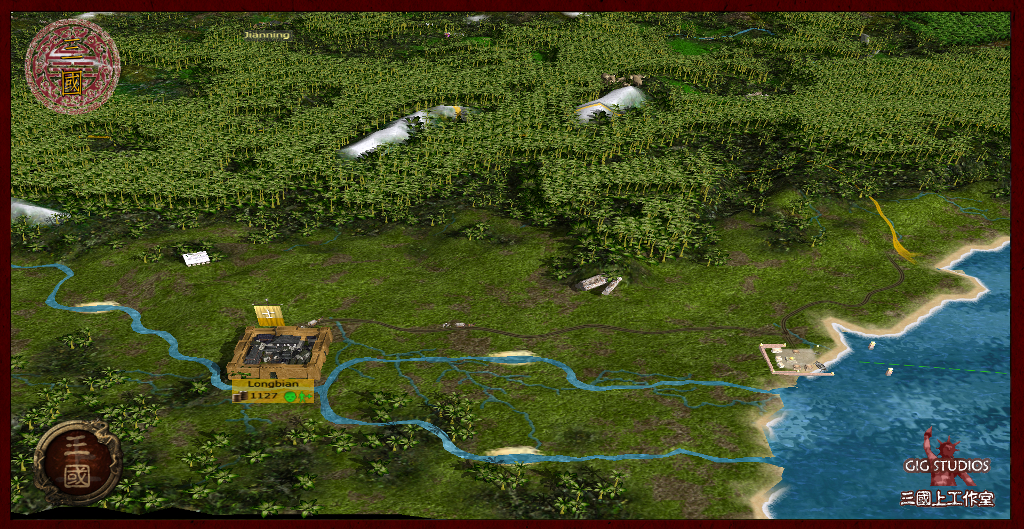 Since the campaign map was altered by this southern extension, as well as modifications to the starting territory of several warlords and revamp of Yan, Yu, Yang, and Xu provinces, we were obliged to update the Faction Selection screen for the mod. cedric37 did an amazing job with making this screen, which is an improvement on the ones of previous versions: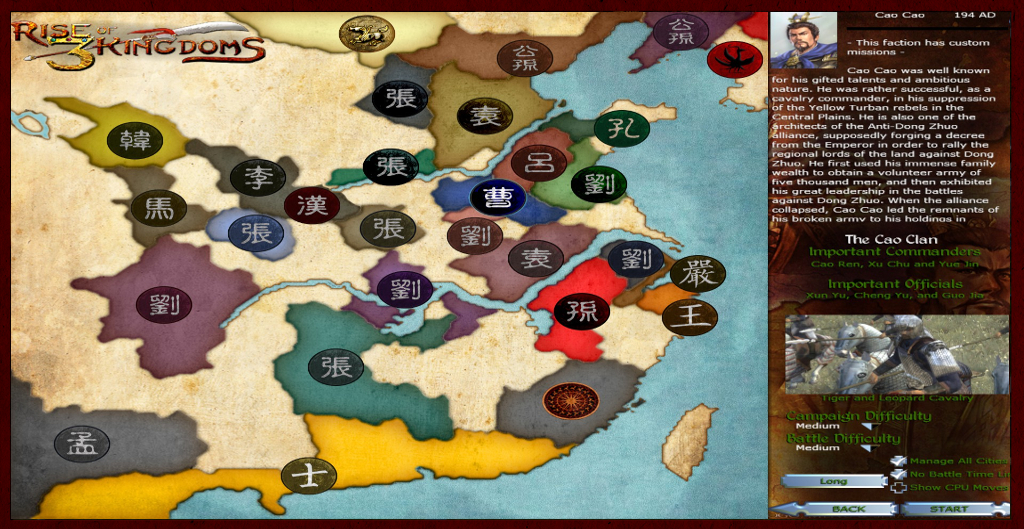 Additionally the Jiaozhou faction, while it has a unique roster, has been absent a "unique unit" since they were incorporated into the mod, but now that has changed. The Cấm Quân (Imperial or Royal Guard) were added, with detailed Nanyue-era black and red lamellar armor, to give a bit of flavor to the Jiaozhou faction. They fight as heavy infantry, armed with broad jian swords and decorated tower shields. Below you can see them in action: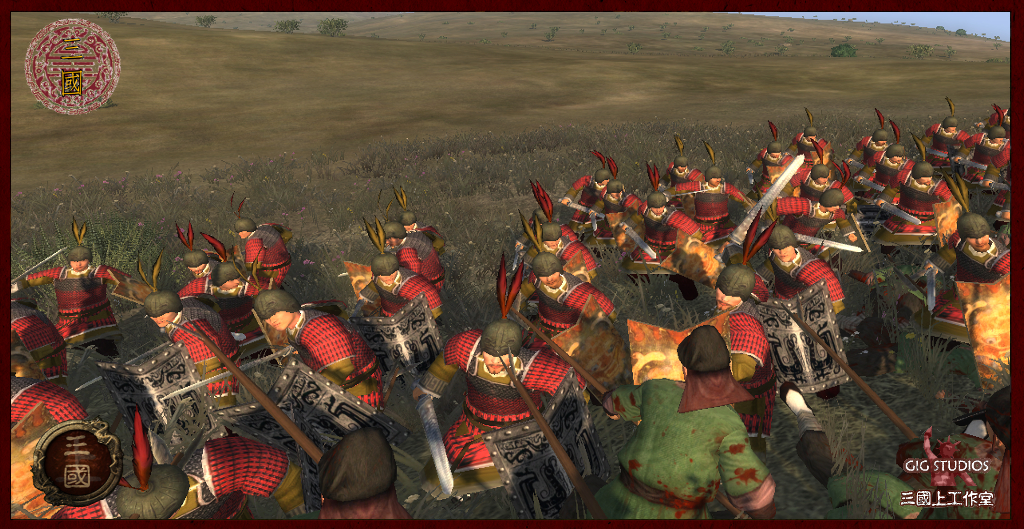 Click here to download Patch 3.4.000. To install this Patch, you must have Patch 3.3.000 installed. If you do not yet have the mod, first download and install the base 3.0.000 version and then do the same with Patch 3.3.000, followed by this patch (3.4.000). For further information, questions or comments, please visit our official forum over at Total War Center.