Hi there and welcome back to Anti-Climax! I hope you all are having or hard fun playing the MOD and found all the secrets and managed to beat the challenges!
Right off the bat: This will be the last new post I'll write for the mod, since I think I've adressed enough of the reported issues and the MOD feels really finished and done to me at this point. I'm really happy with all the positive reviews and constructive critism I've received so far. The community rating stands at an 8.5, which is really great and there have been nearly 2000 downloads in total. So thanks to everyone who has participated in some fashion along the way to the release!
Source Files
As you've seen from my articles and tutorials, I enjoy sharing what I do so others might learn from it, so I'm releasing all sources to Anti-Climax. If you are a mapper and want to check out some of the sequences, brushwork or entity setups I've used, please feel free to do so!
Anticlimax: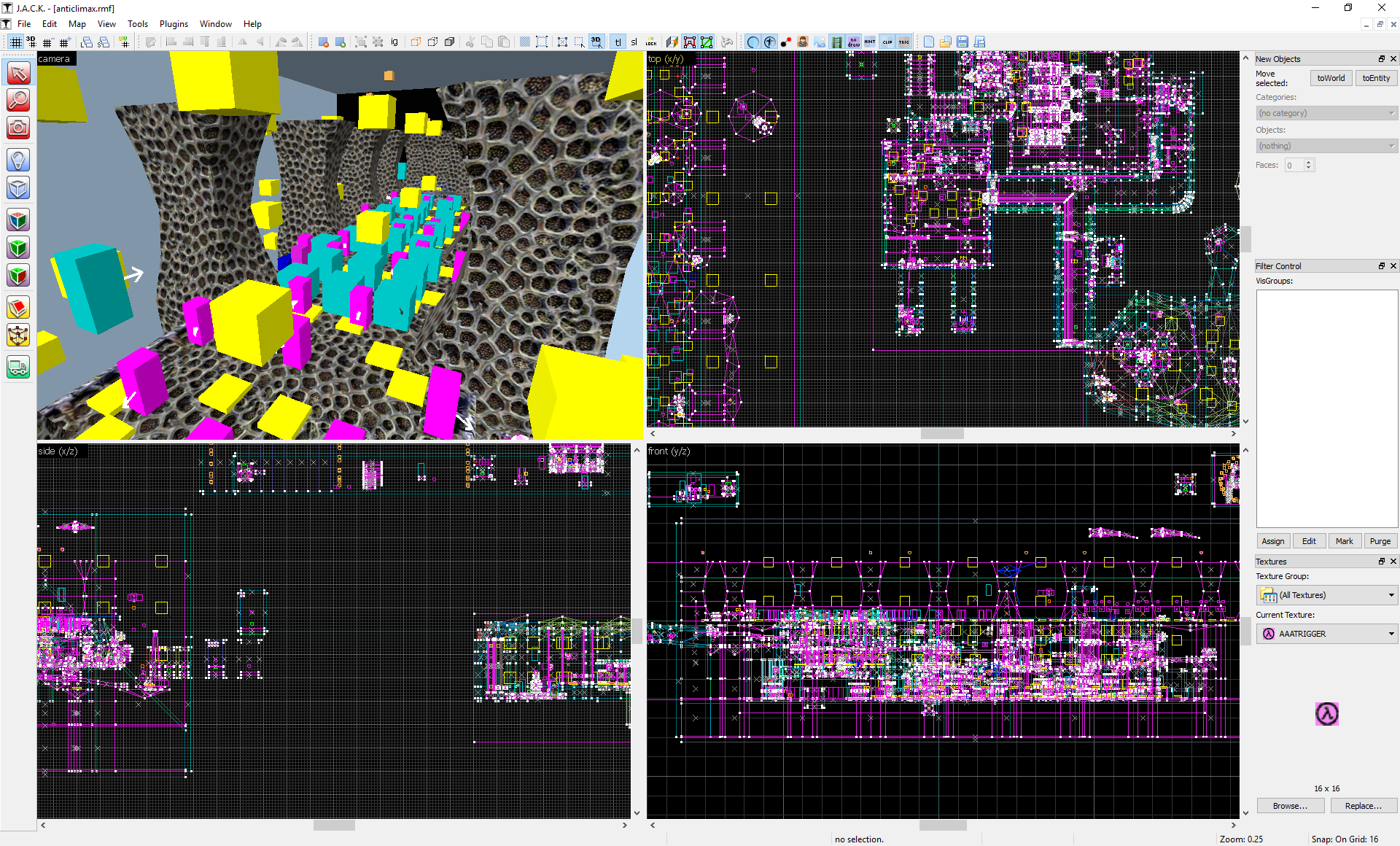 Anticlimax2: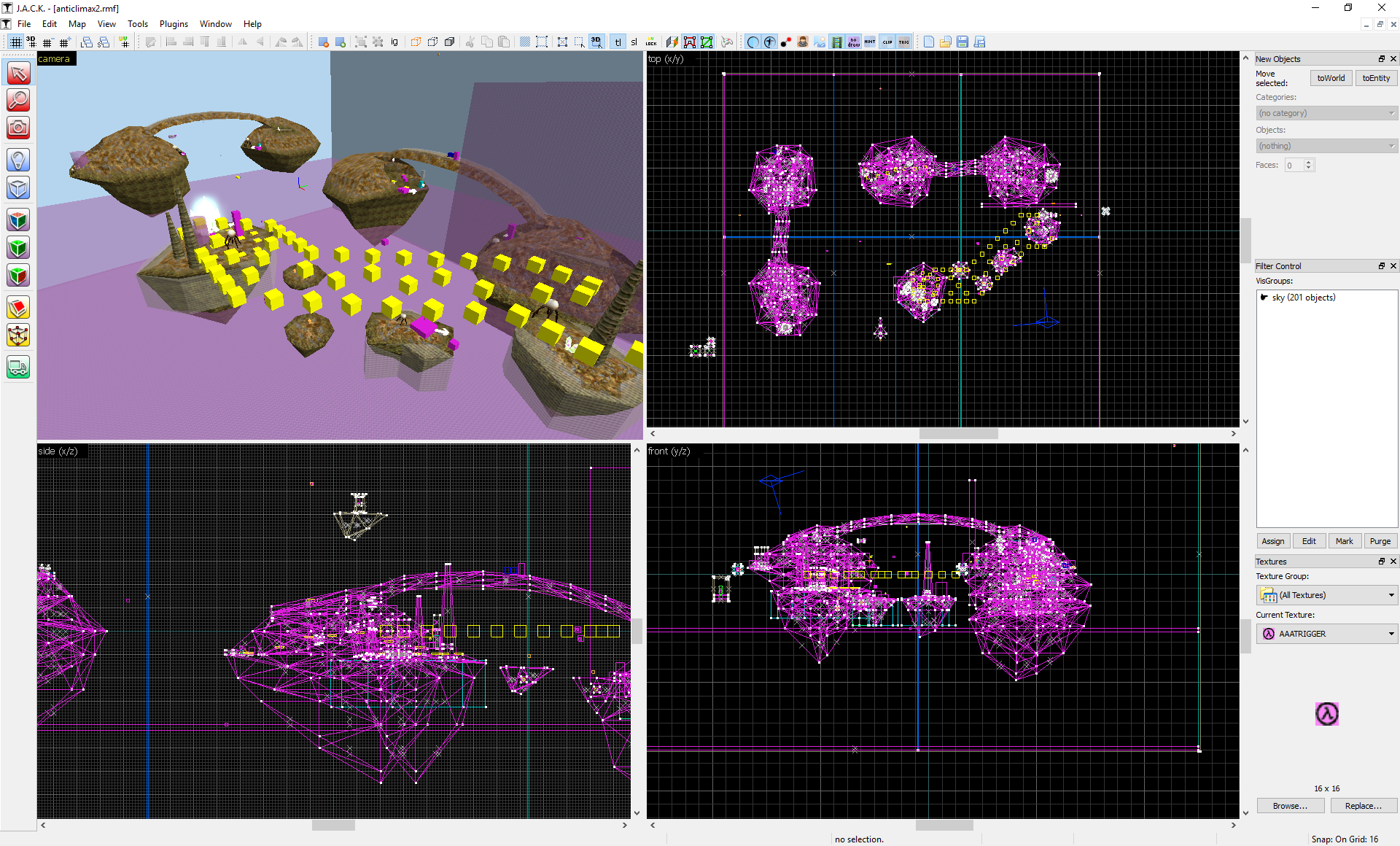 Anticlimax3: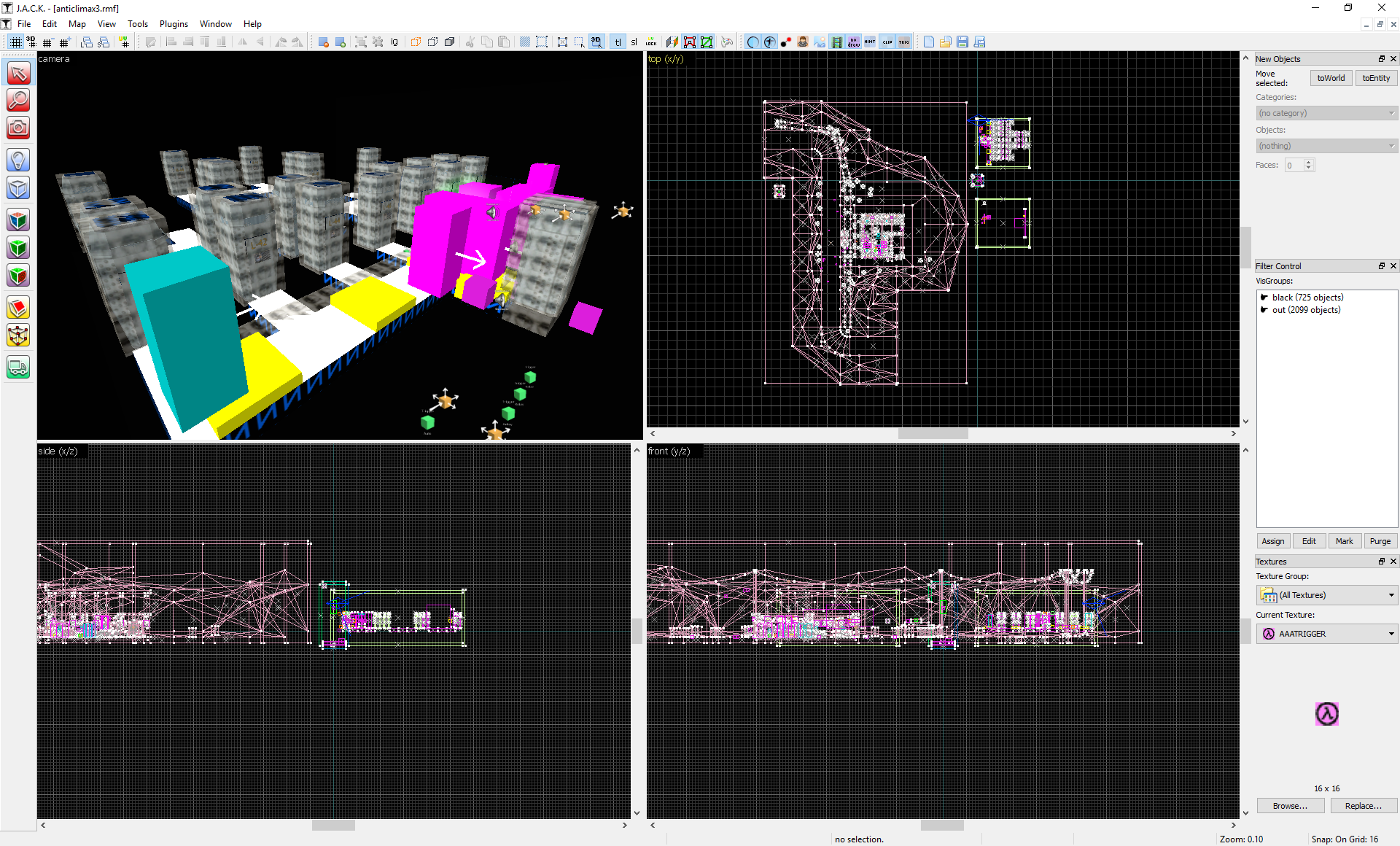 Longjump: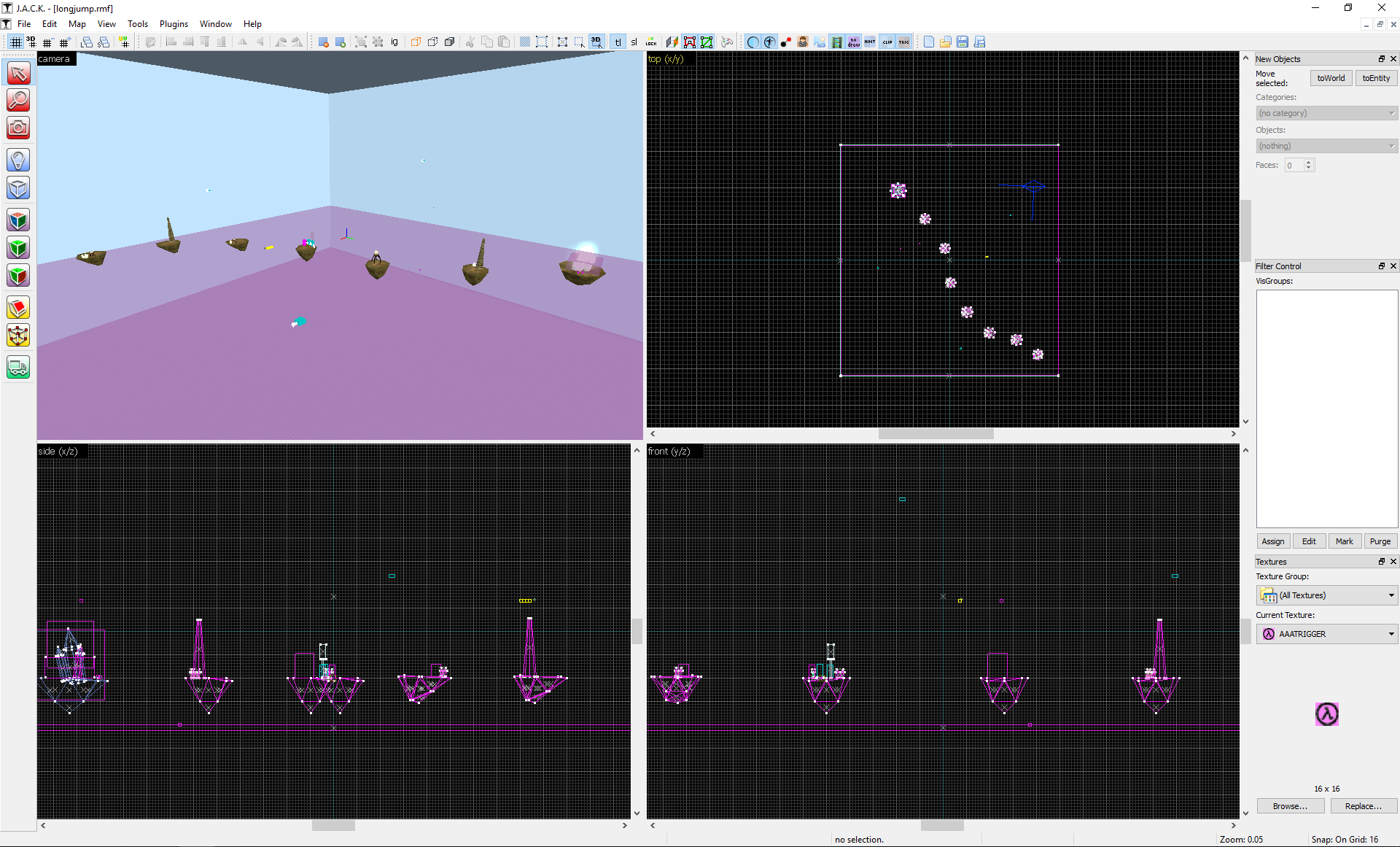 If you decide to use any of it, refer to the included readme for the rules! Source files are available for download here:
So if any pressing issues arise, I'll still release hotfixes for the MOD, so make sure to report stuff you encounter. But for now this seems to be the last article I'll write concerning this MOD! Thanks for reading!