Welcome back to update #2 of Anti-Climax! This time around I'm going to show you a few new screenshots of the area I'm currently developing. But first, a closer look at the Xenian objects you will find on your journey.
Because Xen is such a typical place, I had to look at a lot of reference material from the original game to determine how I was going to rebuild old parts and create entirely new areas. The same goes for the various objects you'll find there.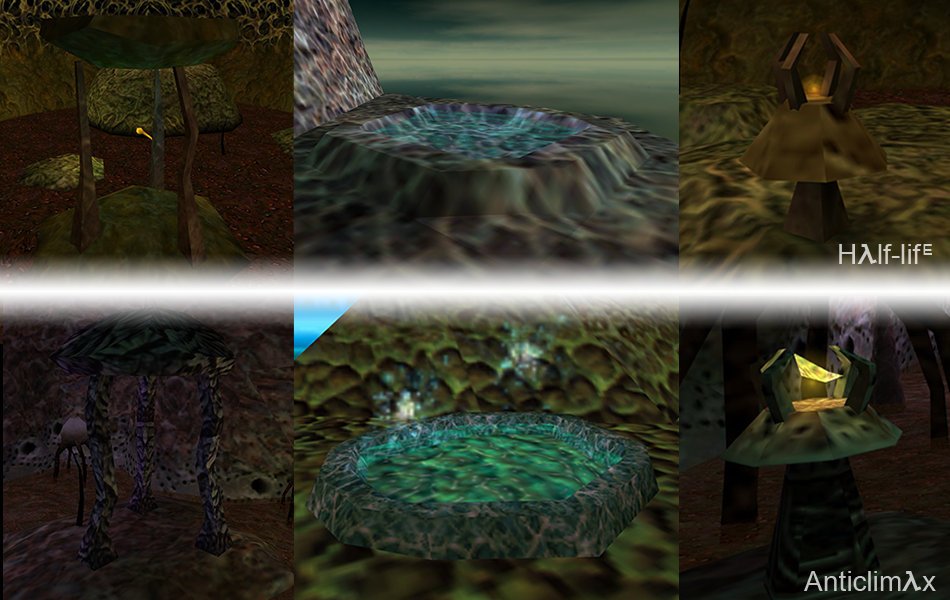 In the above shot you'll see the reimagined and upgraded objects in Xen landscapes. The higher detail and better texture use helps a lot but it's also a trade-off game where I don't want to stray too far away from the original design and also not overdo the detailing, since this is still the old Goldsource engine.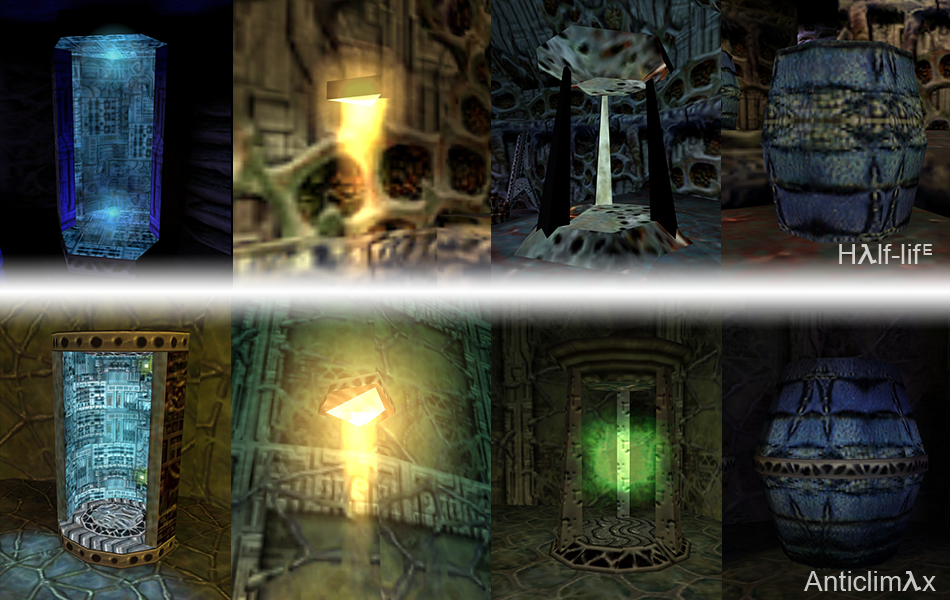 The shot above shows you a bunch of restyled objects I'm currently using in my new area. It's really fun to make Xenian architecture, since it's a mix between technology and organisms. I believe Valve had much larger plans for Xen, but were rushed because they had to push out a product. They brought back many aspects of those ideas in the Combine in HL2, luckely. I'm also glad to see the Black Mesa team is really giving Xen the life it deserves in their latest video.
In the new area you'll revisit the Xenian facilities. I won't explain too much about what's going on there and let the screenshots speak for themselves!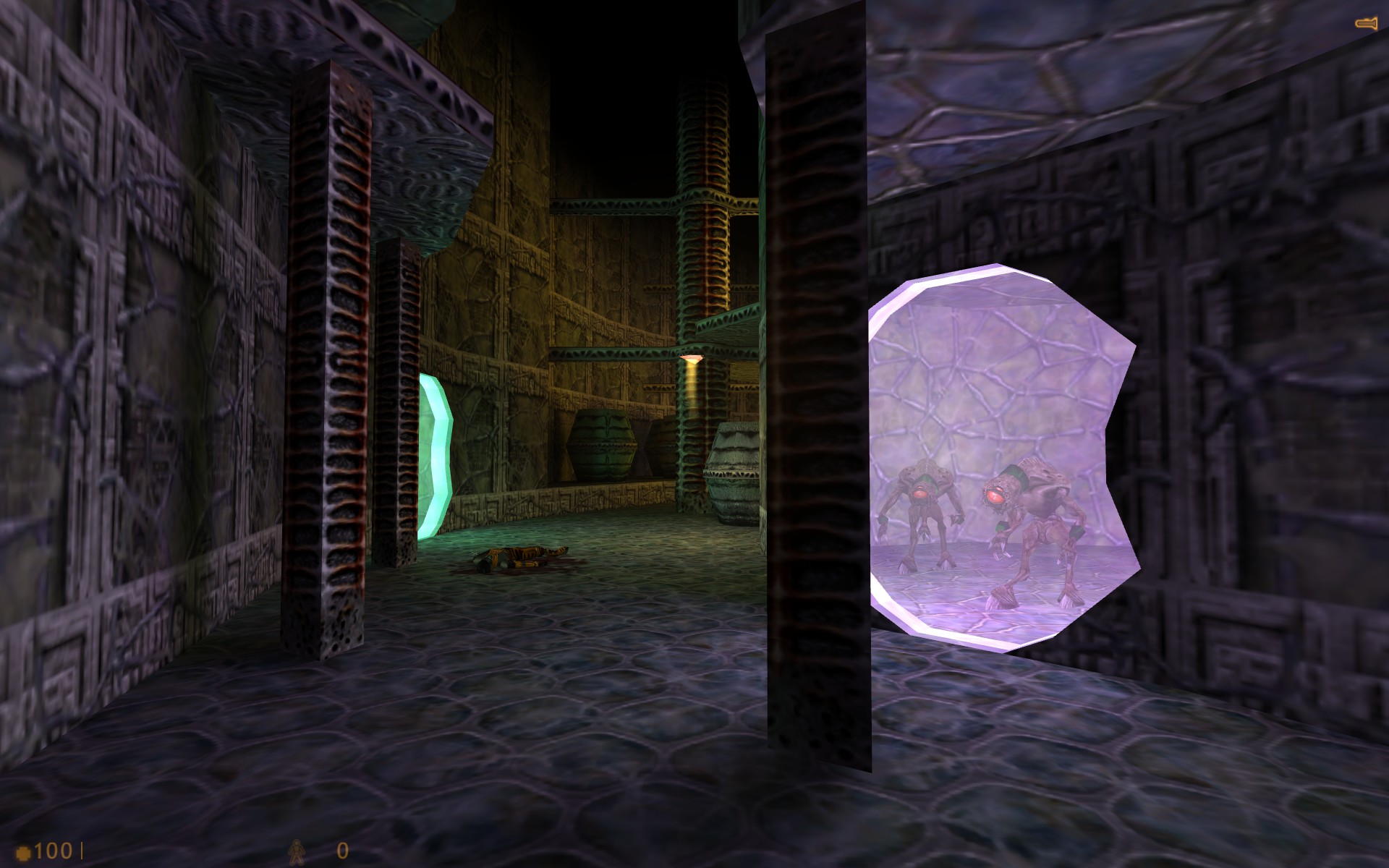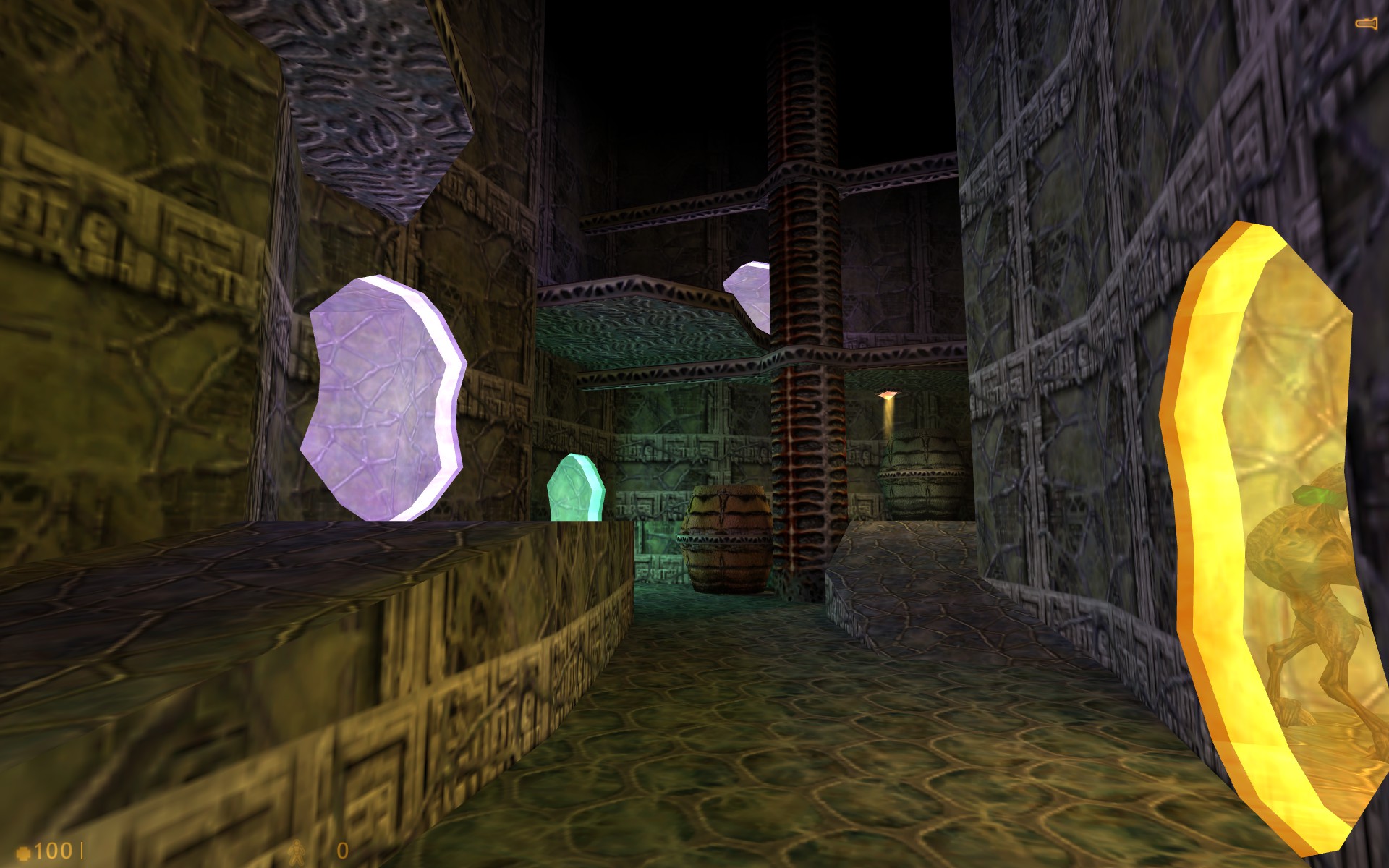 In the screenshots you'll notice a bunch of Xenian Pods, which I've restyled into various different colours. In a secret, you will see a very special Pod..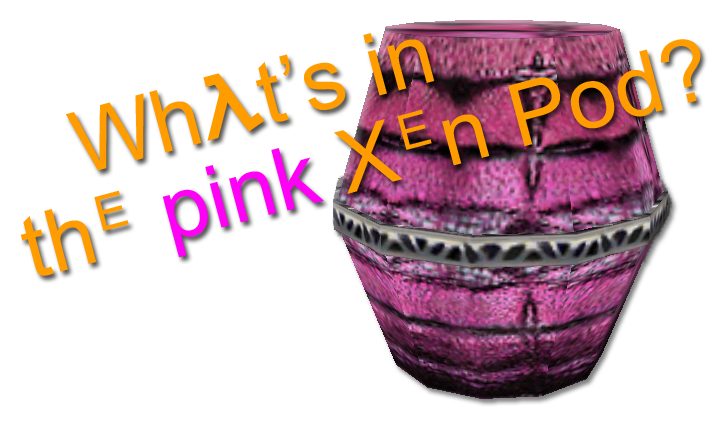 Put your guess to what's in there in the comments below! :) #pinkpod2018
Thanks for reading!