Welcome back to Half-Life: Anti-Climax! Before I jump into the MOD developement, first a shout-out to Gordon Freeman himself: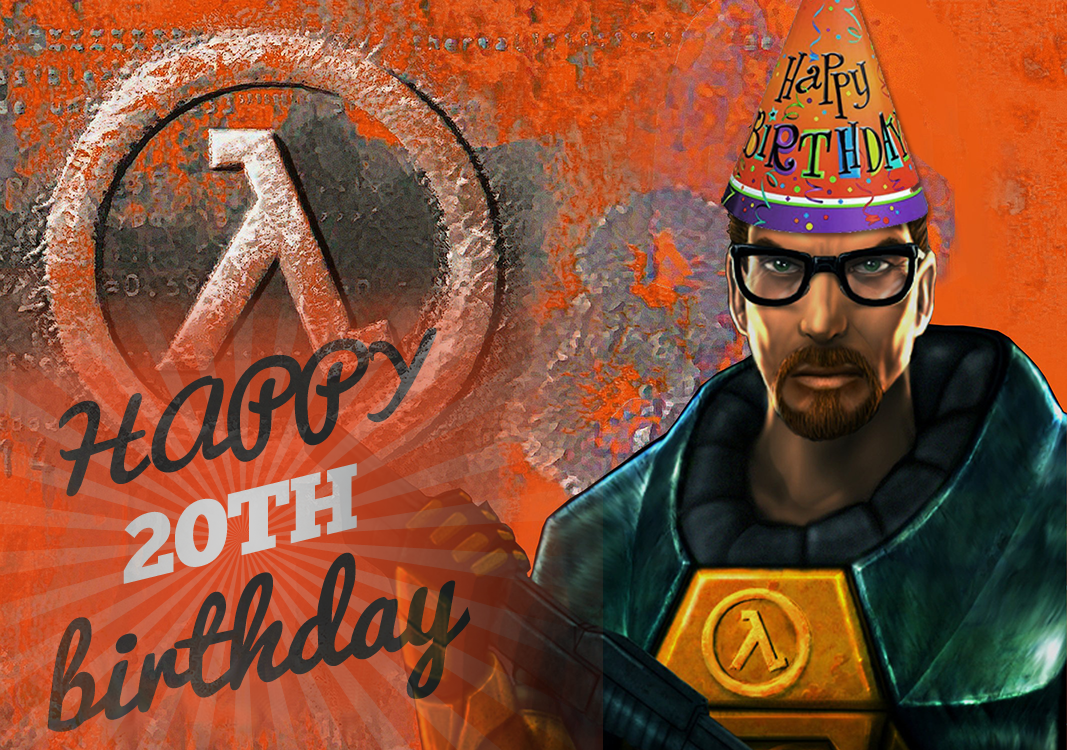 Acoording to Wikipedia, on November 19th 1998, Half-Life was released to the public in North America. When HL turned 10 in 2008, Valve made HL available for 98 cents. So far, there hasn't been any sign of a special celebration on Valve's account. Let's hope Gabe hands out cake and maybe then they realise how long Gordon has been in limbo and give us Half-life 3.
Anyhow, let's continue to the developement of Anti-Climax. As seen before, I'm using some of the old HL designs for this mod and this is far more than simply coping and pasting. So I wanted to give you some more detailed information and insights on how I reimagine HL's designs.
A great example to showcase this are the floating island you briefly visit in your dialogue with the G-man.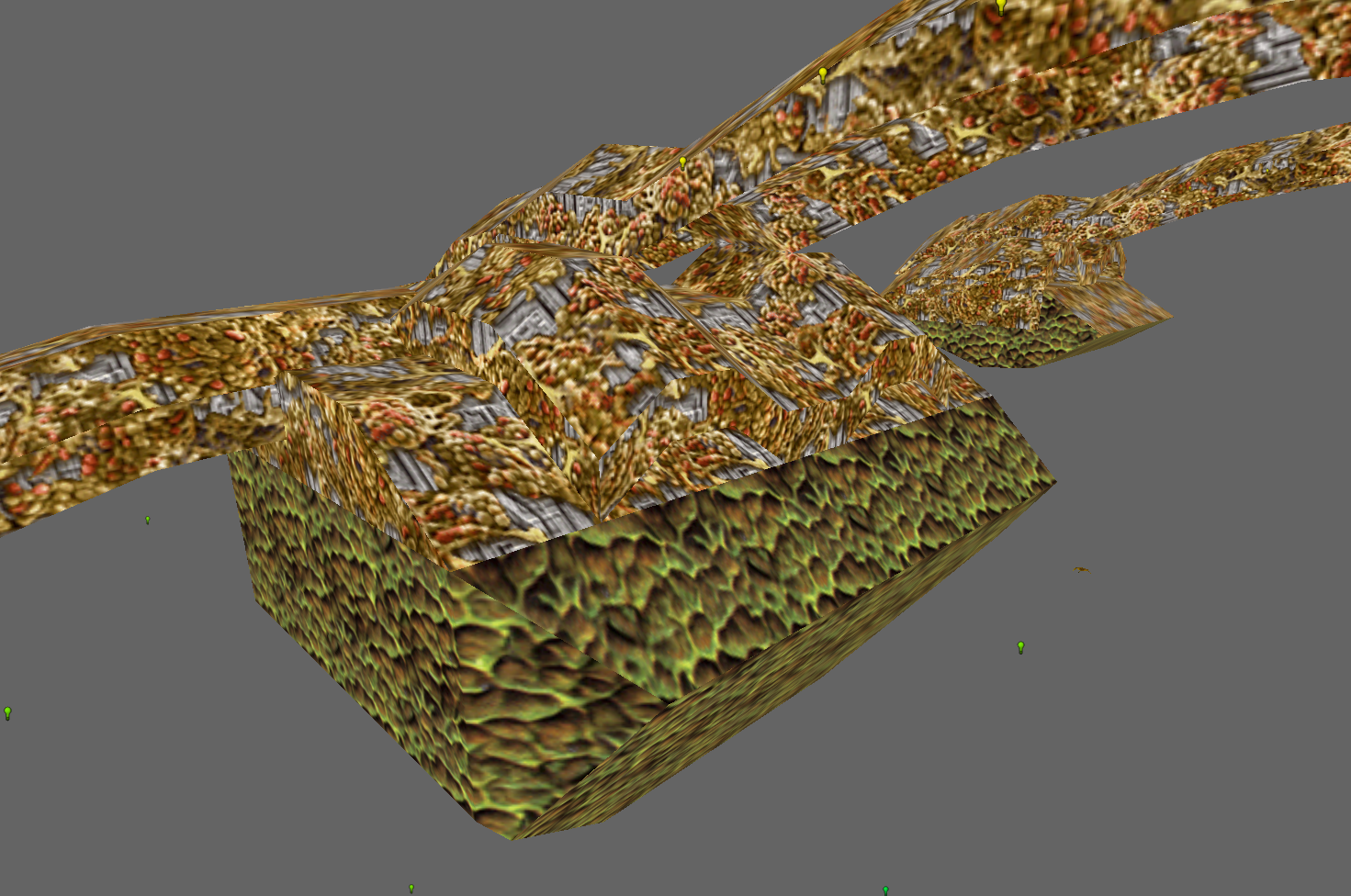 <- Design by Valve (1996-1998)
Most of the Xen architecture was made with the Clipping Tool, a techinque where you cut off parts from a cube. You can create shapes quite quick and easily with this method but as you can see, it's quite blocky. Next to that, the texturing is quite bad on this object. Next to the 2x overscaling, the lines between the different textures are very apparent.
The idea of the shapes is quite interesting, so I completely redesigned the islands from scratch. First off, I'm using a different (more modern) method to create the islands: triangle formations. This Wireframe representation shows how it works: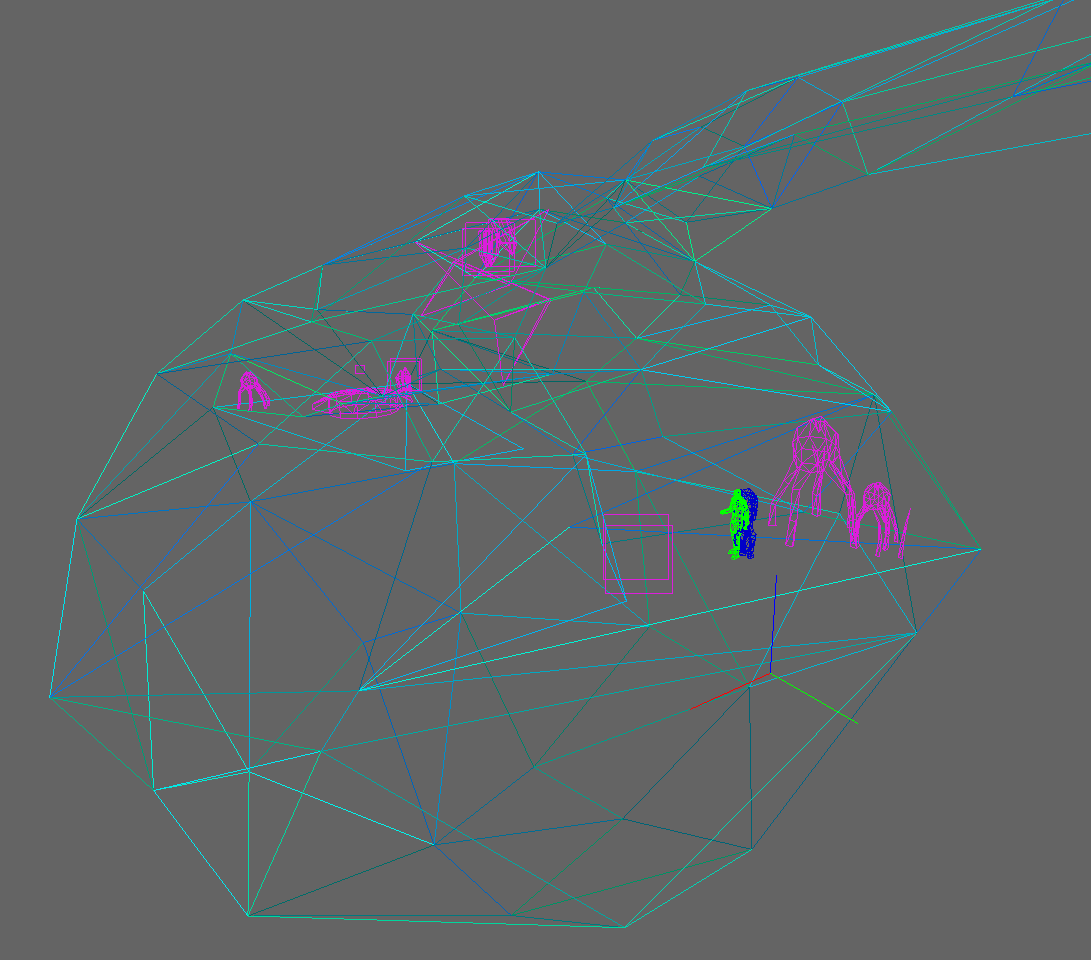 Triangles are a very versatile way to create shapes. Because they consist out of only 3 vertexes (points or edges) the face (or plane) between them is always straight. This is an important thing in all game design, since game engines can't handle illegal (non-planar) shapes. Having the ability to move them around, gives me the chance to create more complex and better looking shapes. And especially for Xen, far more organic shapes.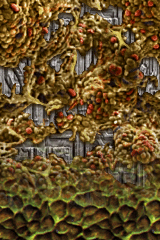 Now to adress the texture problem. Modern engines have blending textures with alpha channels, which means you can just paint multiple textures on top of a single surface and create nice and realistic effects. In Source, this is possible when you use displacement mapping, which is also a great example of triangle terrian use.
However, Half-Life doesn't have this feature. The only way to do this is to create seperate blending textures manually. So I took both textures and created a blended layer in Photoshop to create the texture on the left. This technique was used in HL a few times, but hardly for terrain textures.
So after rebuilding the islands, improving the textures and throwing in some better lighting and more details, it results into this new interpretation of the floating islands: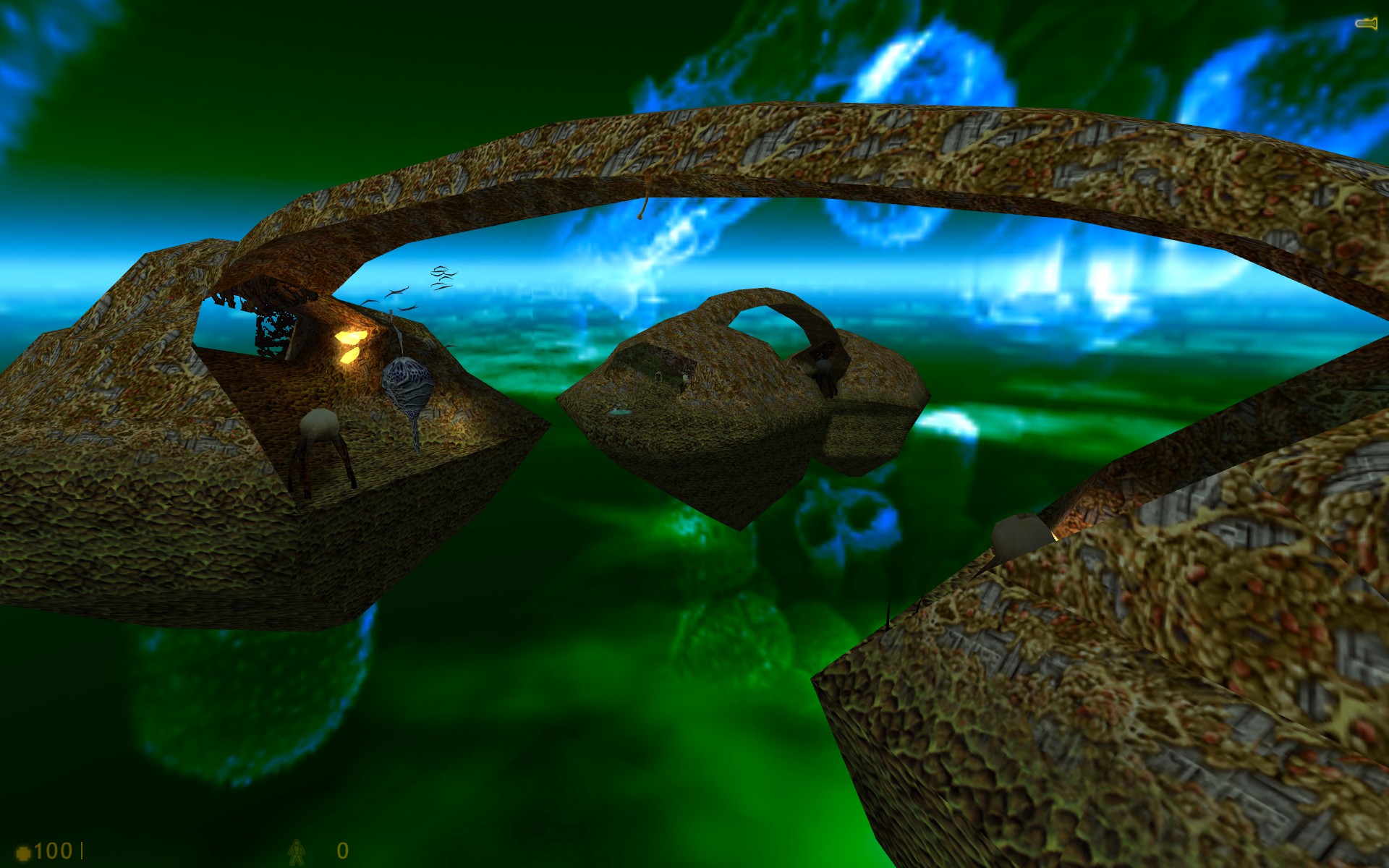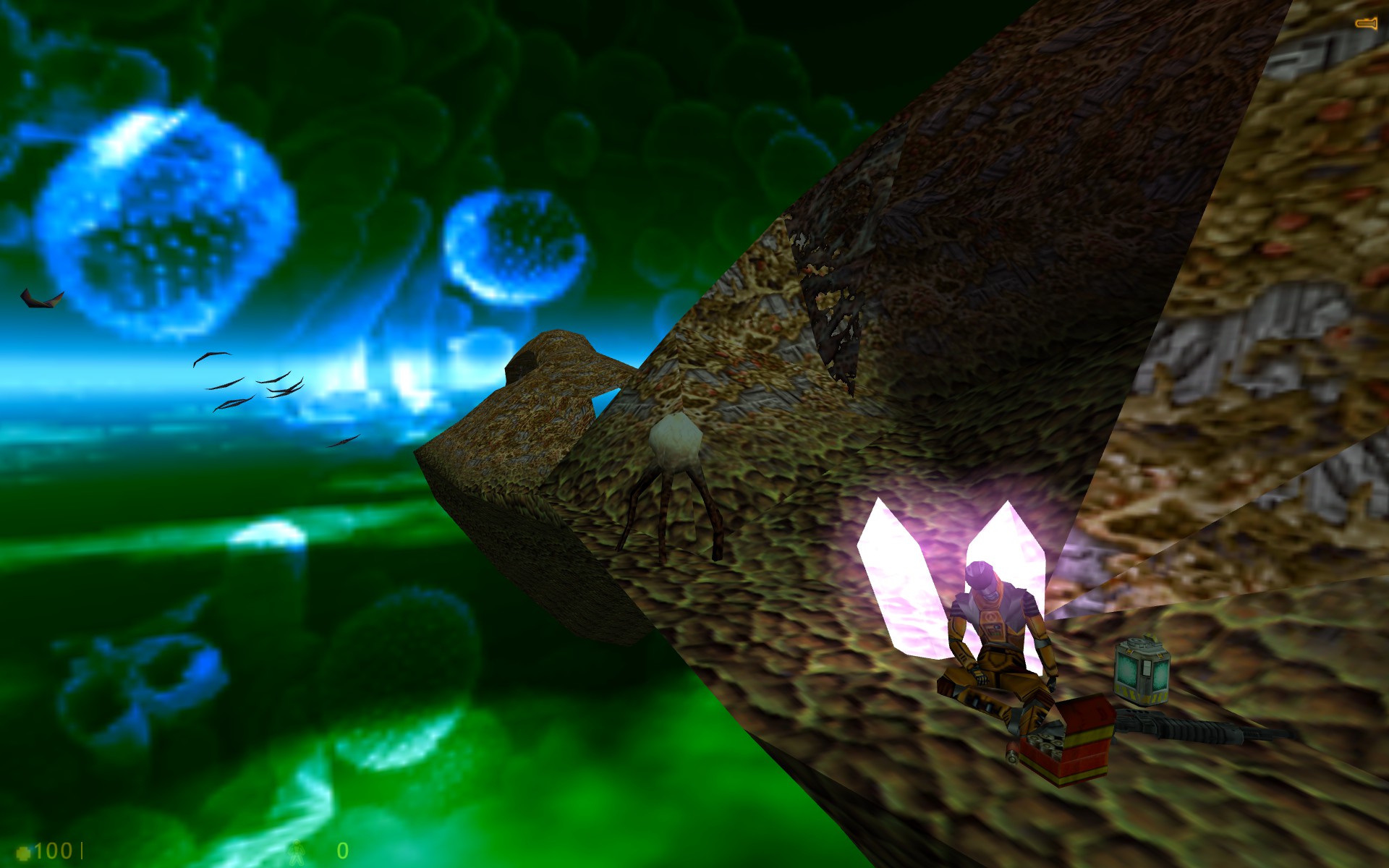 I've also been expanding the Black Mesa section, which takes you to one of the teleport testing labs, where obviously things have gone horribly wrong.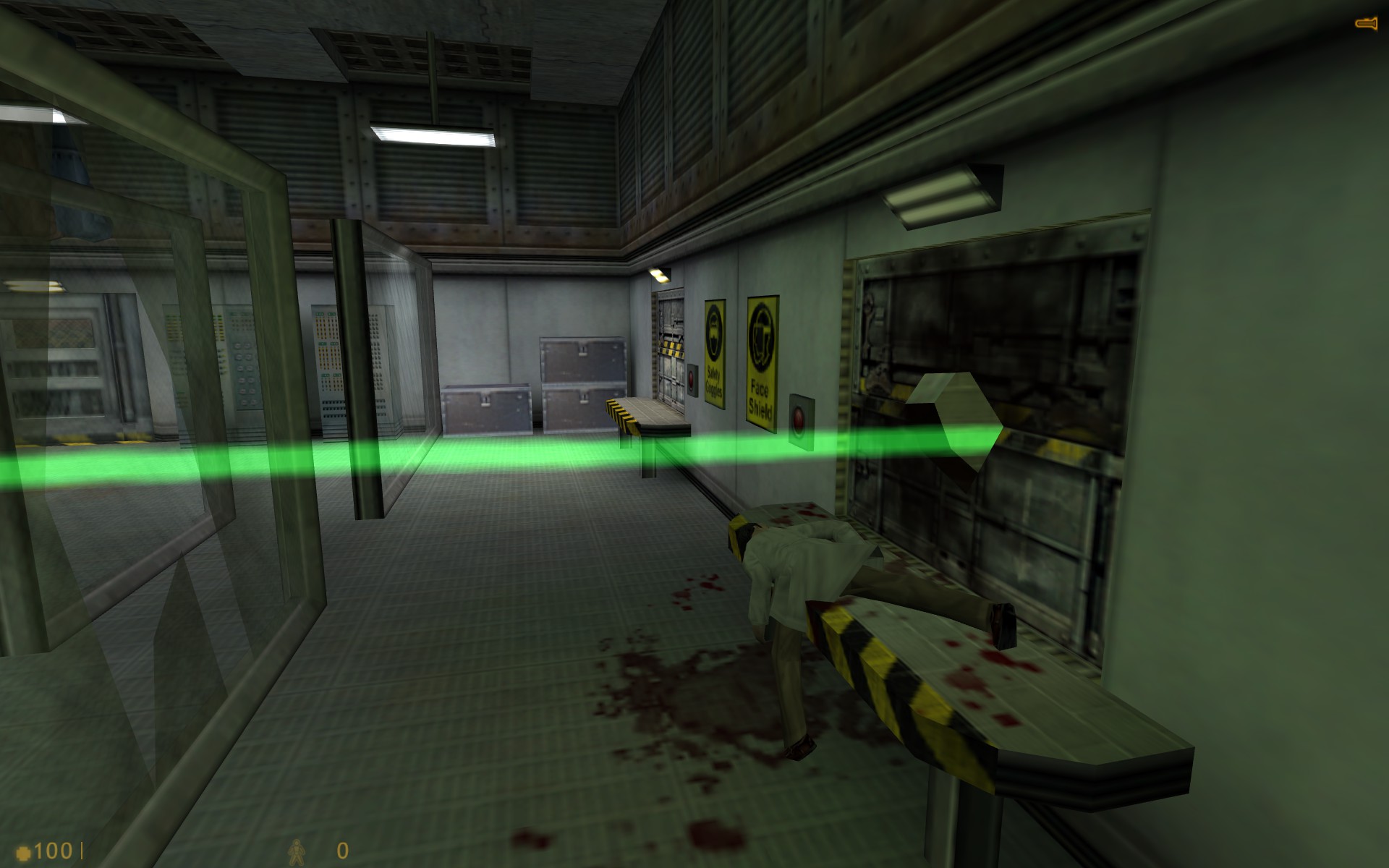 But maybe there is also salvation to find there?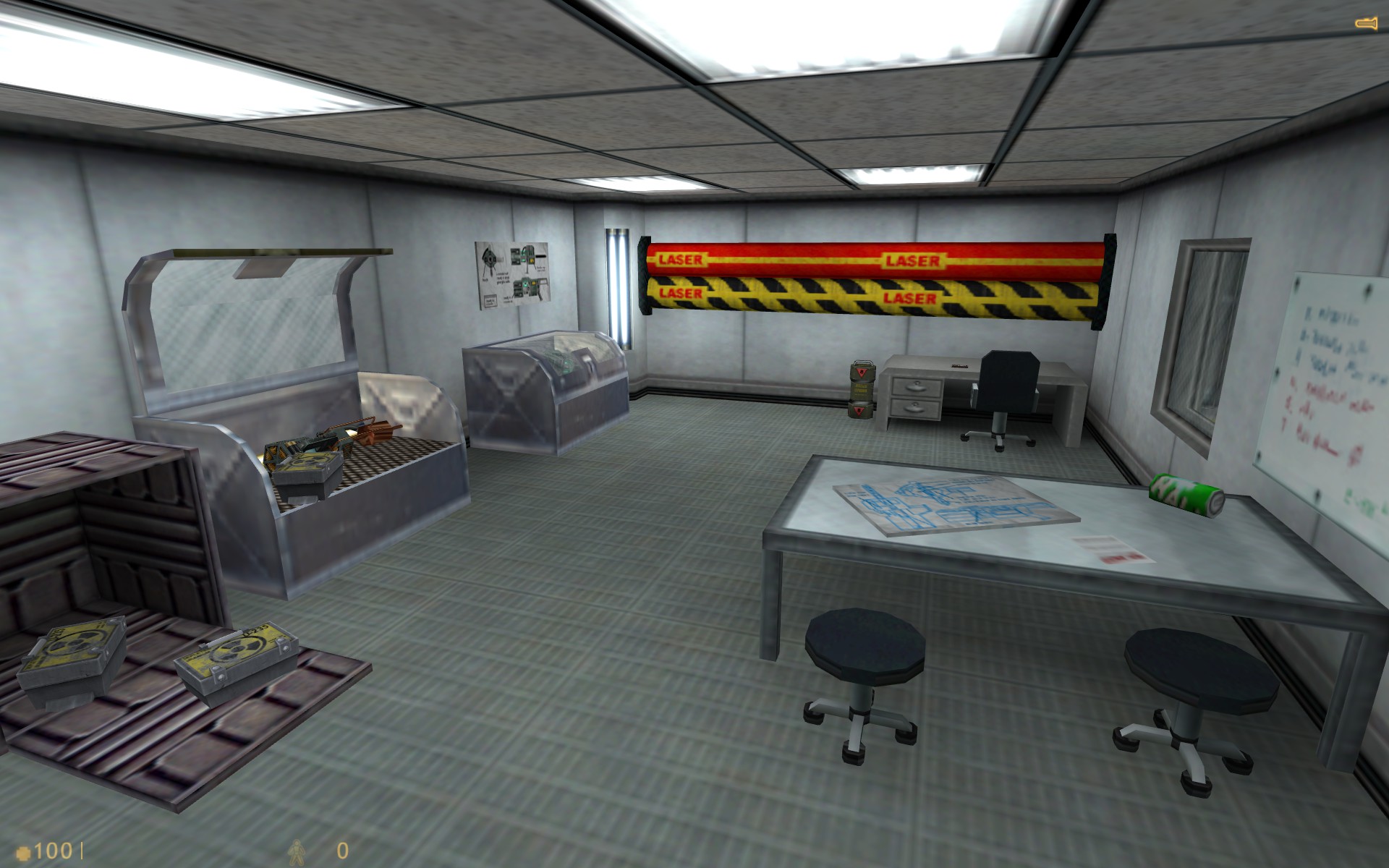 Thanks for reading! Comments and feedback are always welcomed and stay tuned for the next update!