Half Life 2: Raising the Bar REDUX: September 2019 Update
Hi again, everyone. Raising the Bar Redux continues as ever, great progress being made on all fronts. We've received more questions than ever in anticipation of another update, and the June 2019 update was our most viewed and engaged with update in the history of the mod. We're glad, now that we've long surpass the one year mark, that people are still taking an active interest, and we're hoping the penultimate quarterly update of 2019 over into 2020 will measure up as its predecessors have. Today, we're mixing things up by having one of our voice actors read out the body of the update (if you're watching the video, that is.) I'd like you all to hear more of my team than just me, especially as I couldn't have gotten the mod this far without their contributions as well. If you're processing the update through the ModDB article instead, you'll still be seeing most of this update in Sam's words rather than mine.
Sam's Brief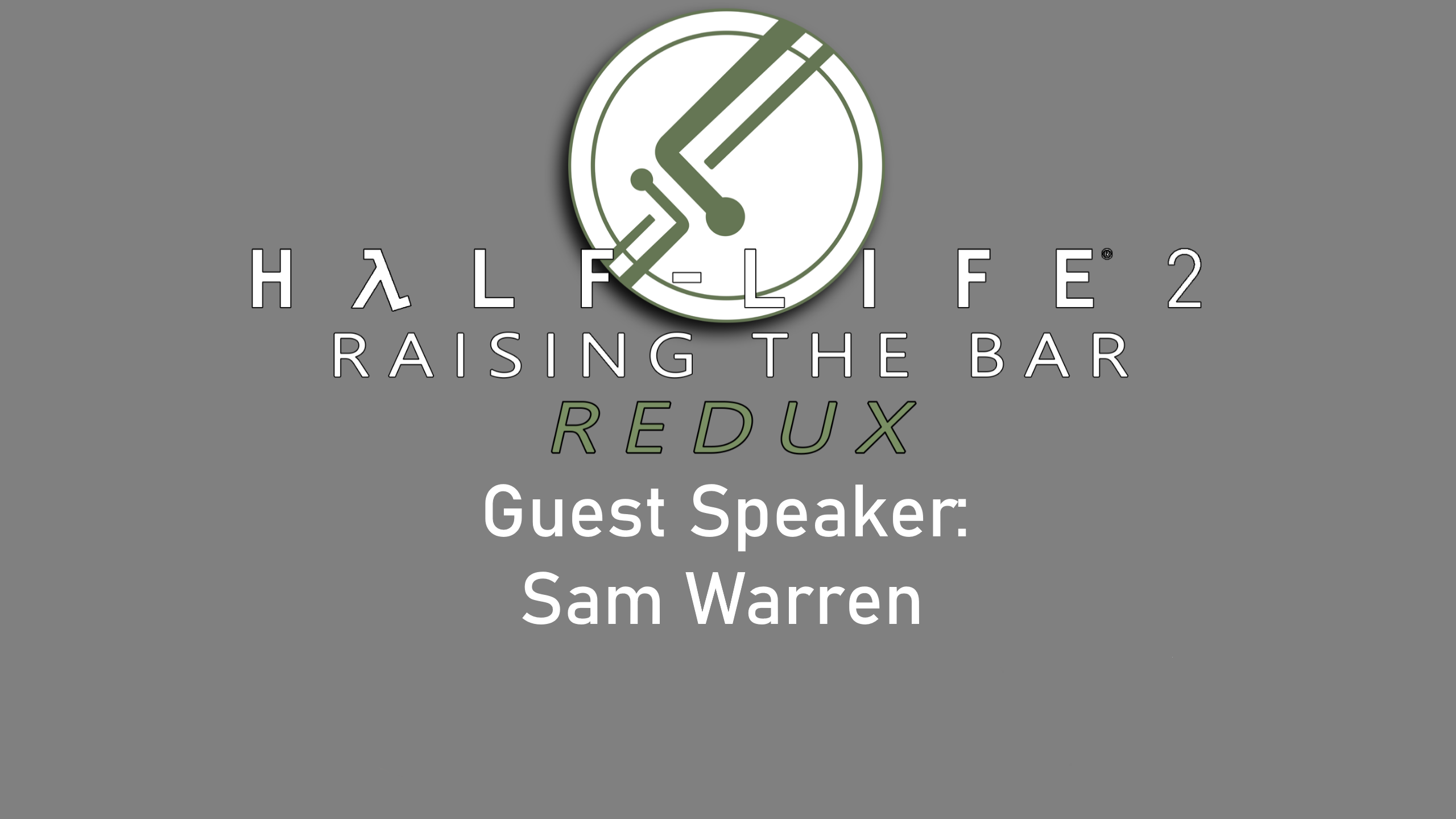 Sam: Hey, people. My name's Sam Warren. I'm RTBR's Barney voice actor. Kralich selected me to read out the update script this time because, in his own words, "my microphone is crap and Entity has a cooler voice than me." I won't pass judgement either way, but I'm looking forward to talking about the update with you all today.
New Members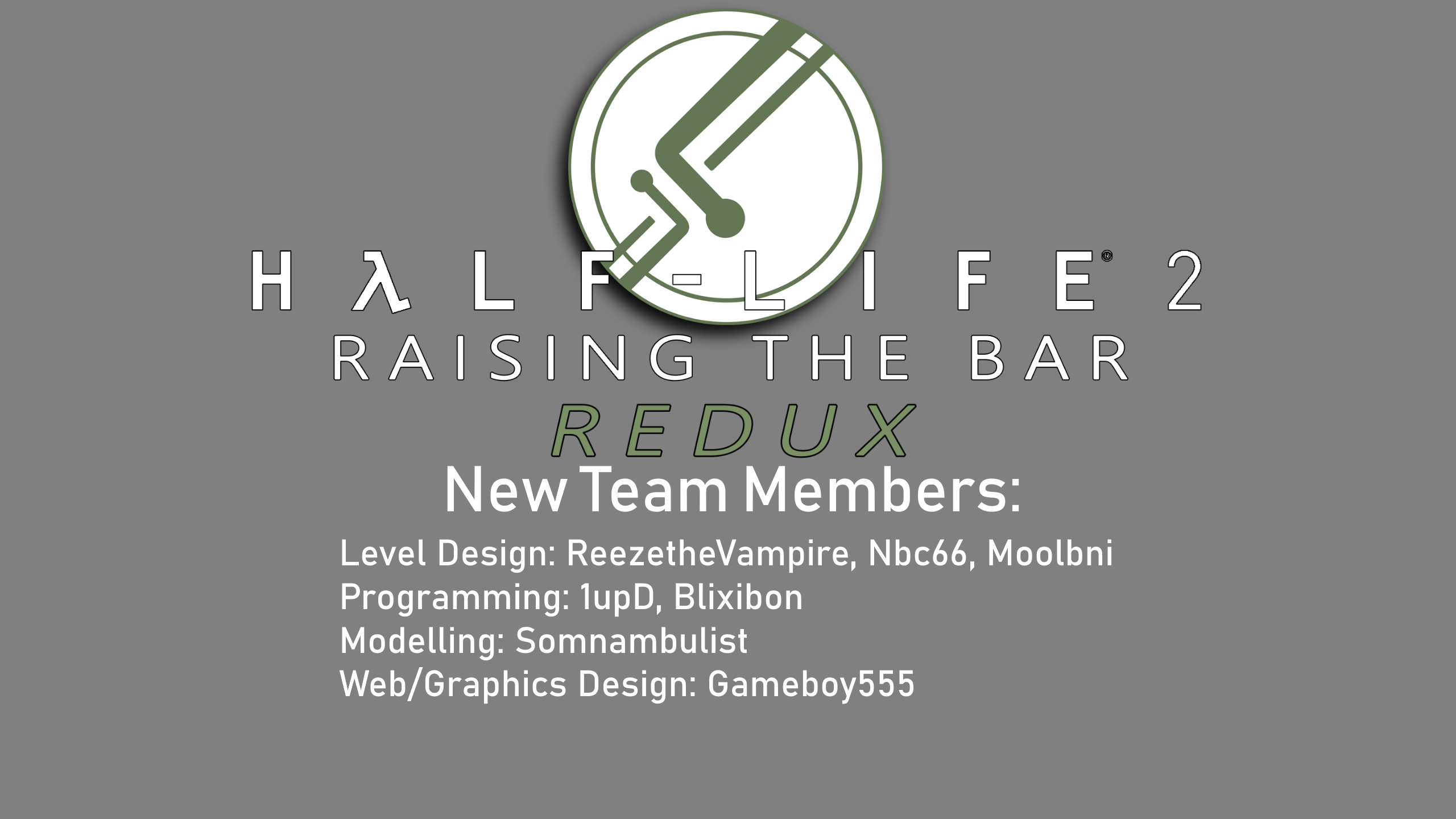 Sam: RTBR's always getting new talent in to do good work, and since June, a whole bunch of people have signed on. Moolbni is on doing level design, as is ReezetheVampire and Nbc66, the latter of whom is also conducting choreography on the mod. 1upD and Blixibon have both joined the team to help with the programming workload, with Somnambulist having joined to make weapon models. Lastly, Gameboy555 has joined the team to create our new ModDB page layout and colour scheme. Speaking of…
New ModDB Page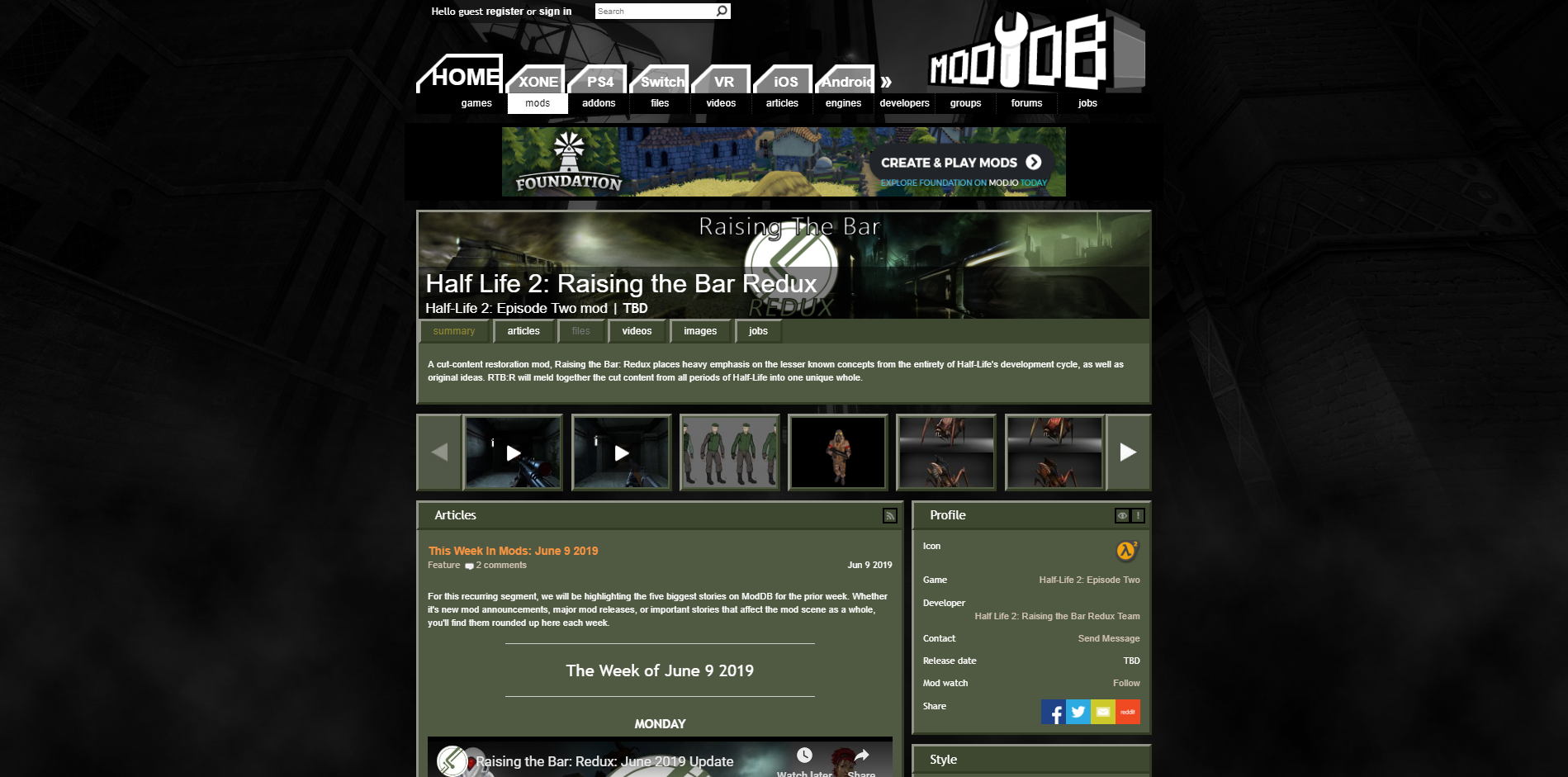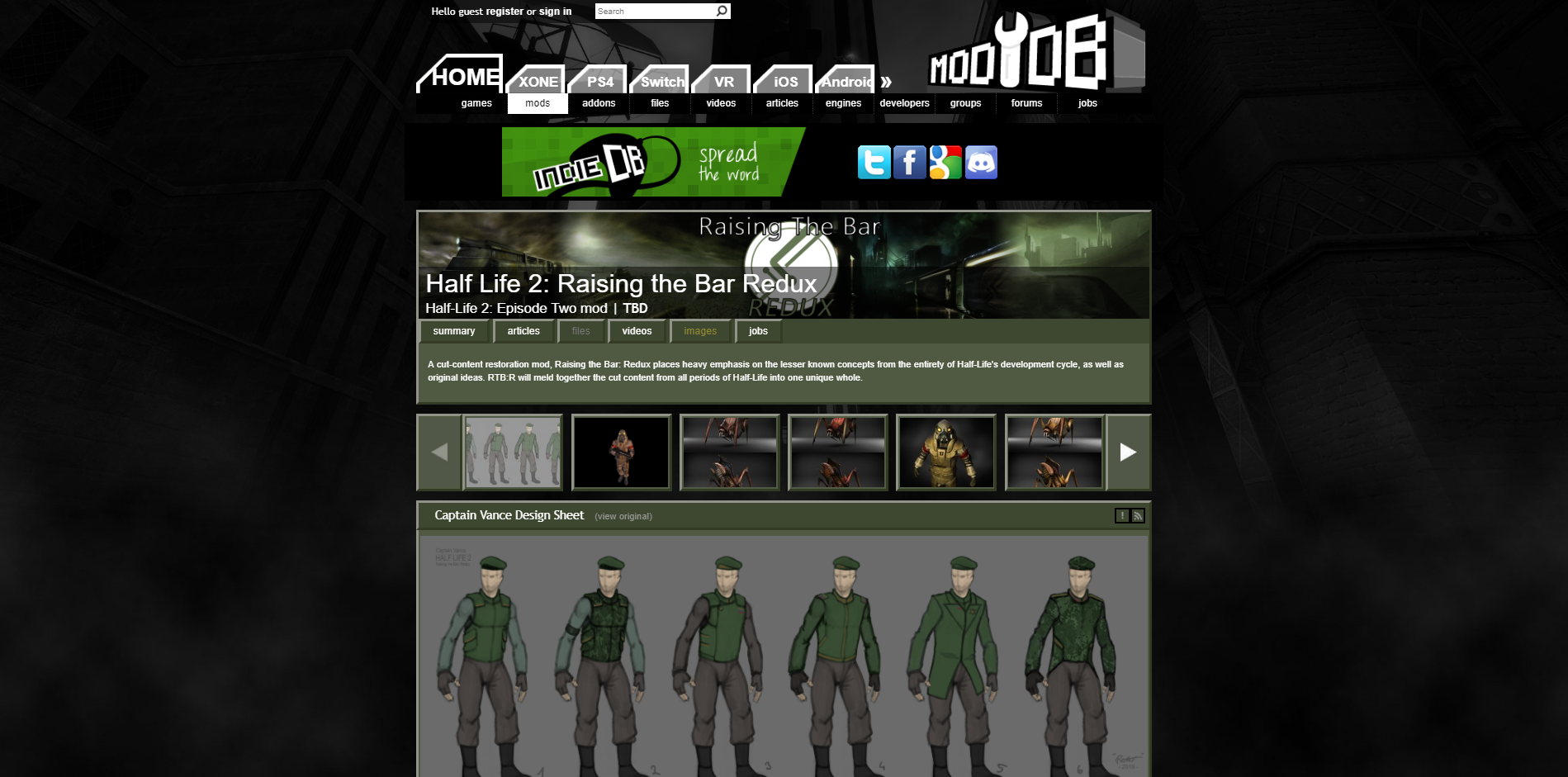 Sam: Thanks to the work of our new web and graphics designer Gameboy555, our ModDB page has been spruced up and personalized to be much more our own. Stylised after the old HL1 and HL2 menus, it fits the mod very well and everyone on the team is very pleased about the improved look.
Arcade Mapping Progress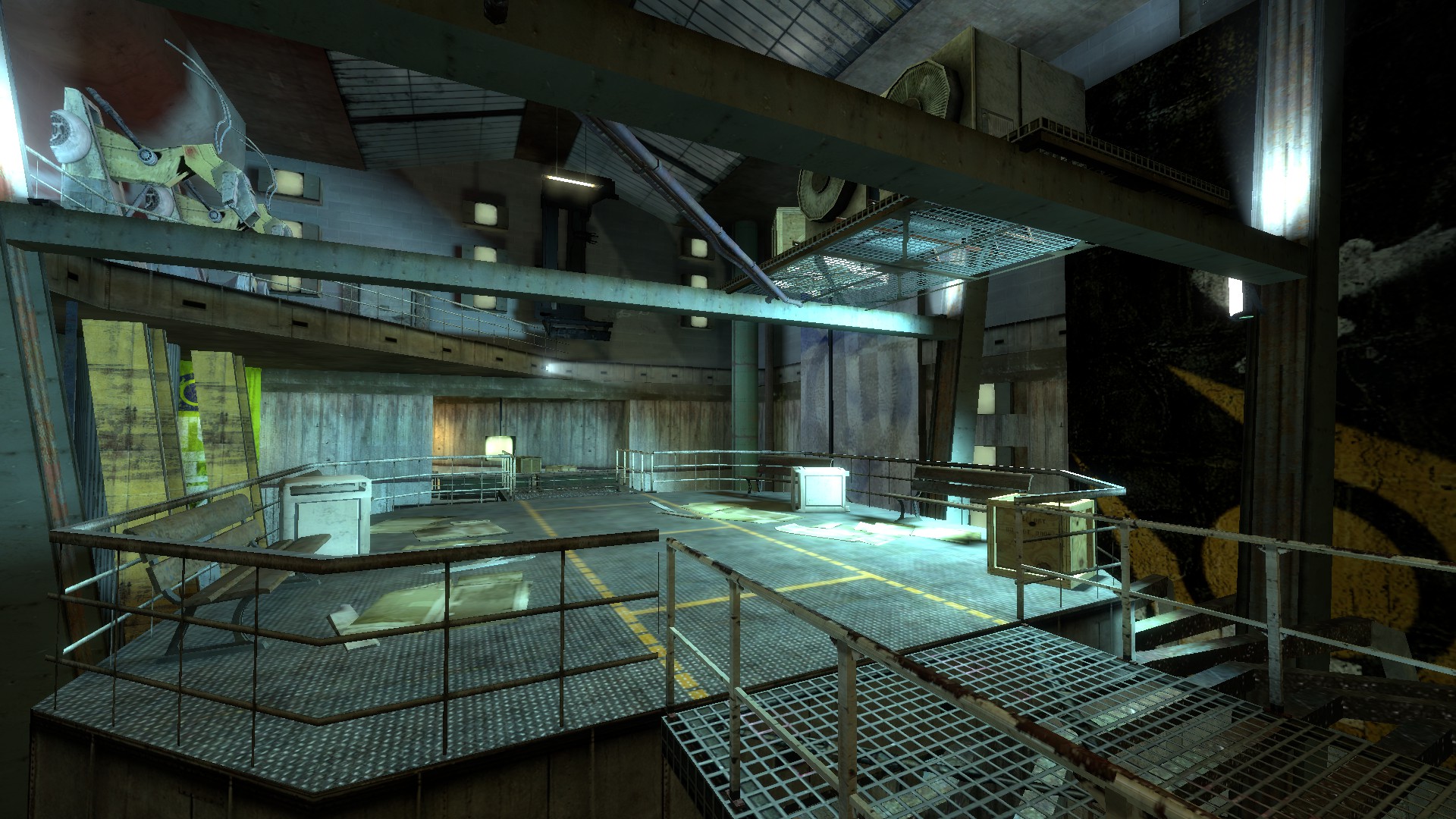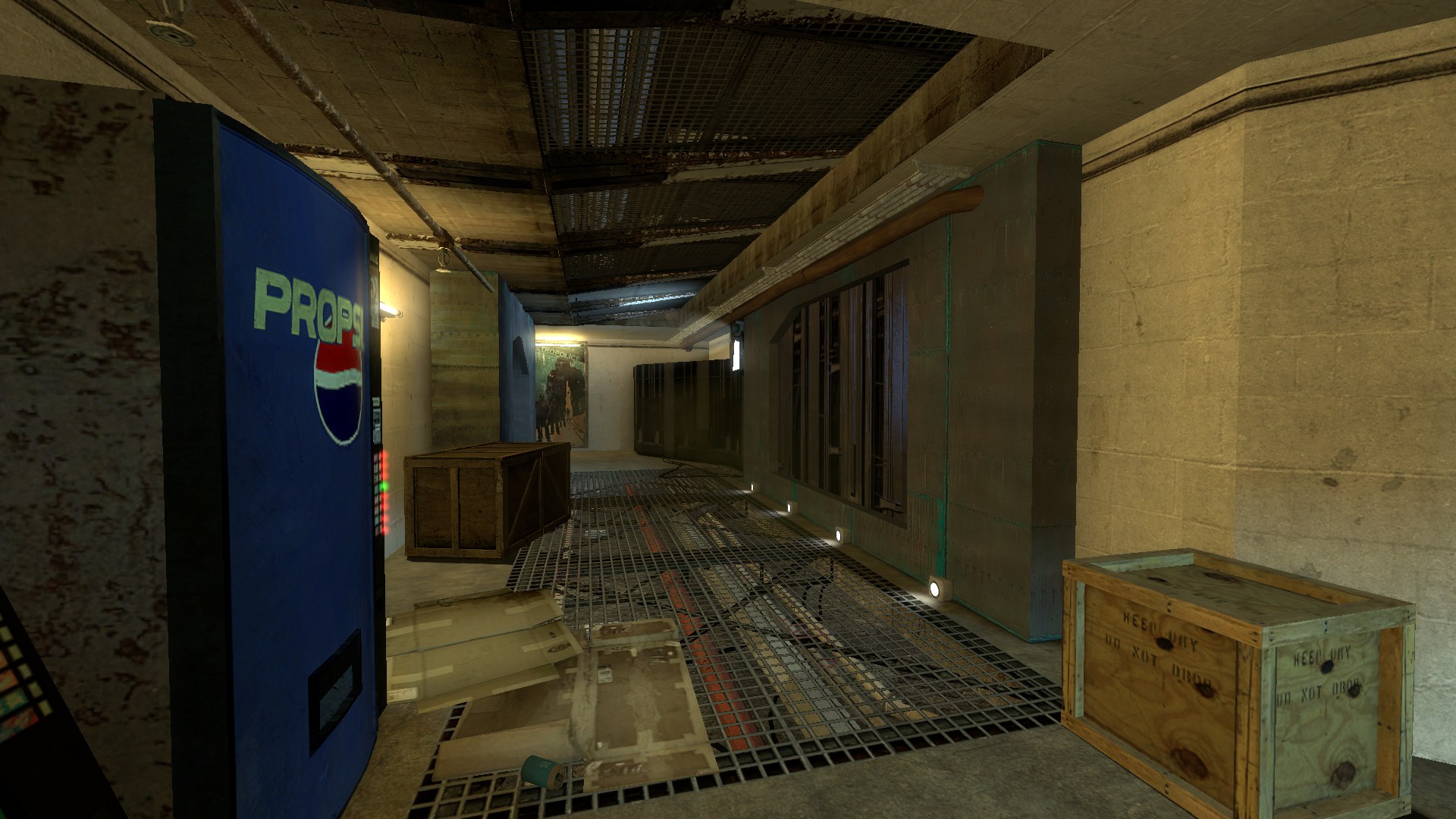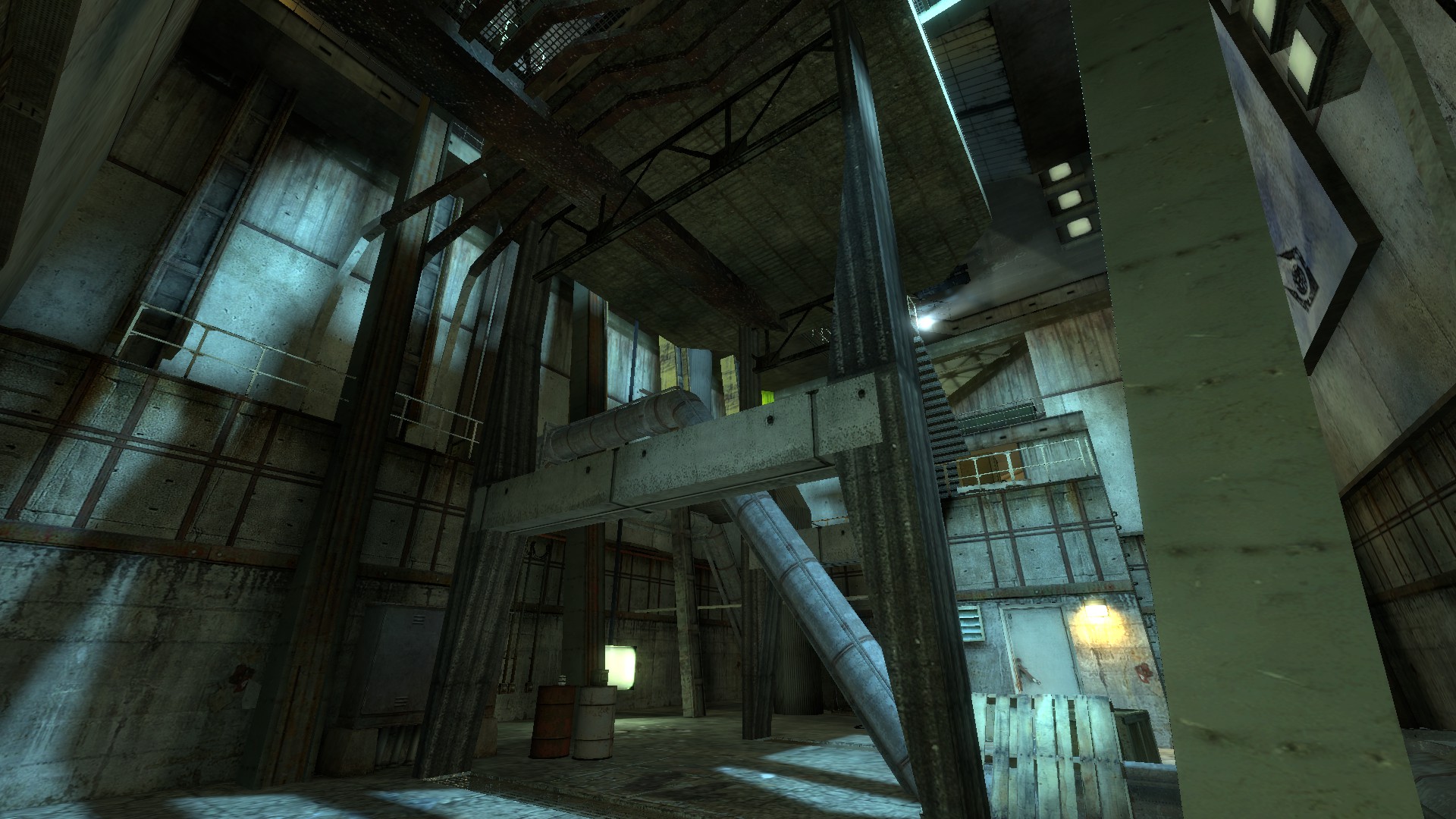 Sam: Arcade has been one of the main maps of the mod ever since before I was even on the team. Recently, ThatsRidonkulous has been doing a fantastic job sprucing up the starting areas of the arcade, bringing the map into its full potential. Acting on feedback coming from both inside and outside the team, he's done a phenomenal job with the material so far, and we only expect this to get better as time goes on.
Arcade Machine Model
Sam: Speaking of the arcade, one of the last projects Saatvik was able to finish up before leaving the team was the arcade machine prop. We're still missing his great work ethic a lot, and hope someday he'll be able to rejoin the team and continue his work here, but for now, our arcade will benefit from a great detail that improves the overall experience of the mod – characteristic of Saatvik's multi-talented range and his contributions in a number of areas whilst he was here.
Crowbar
Sam: One of our newer modellers, Green_Alexander, has been hard at work on some of the melee weapons in the mod. You'll see all three over the course of this update, and we wanted to start with the iconic crowbar. A great looking model, Alexander has made sure that this most basic of Half-Life weapons will look good as you bash in heads, carapaces, and all the rest of humanity's enemies!
Captain Vance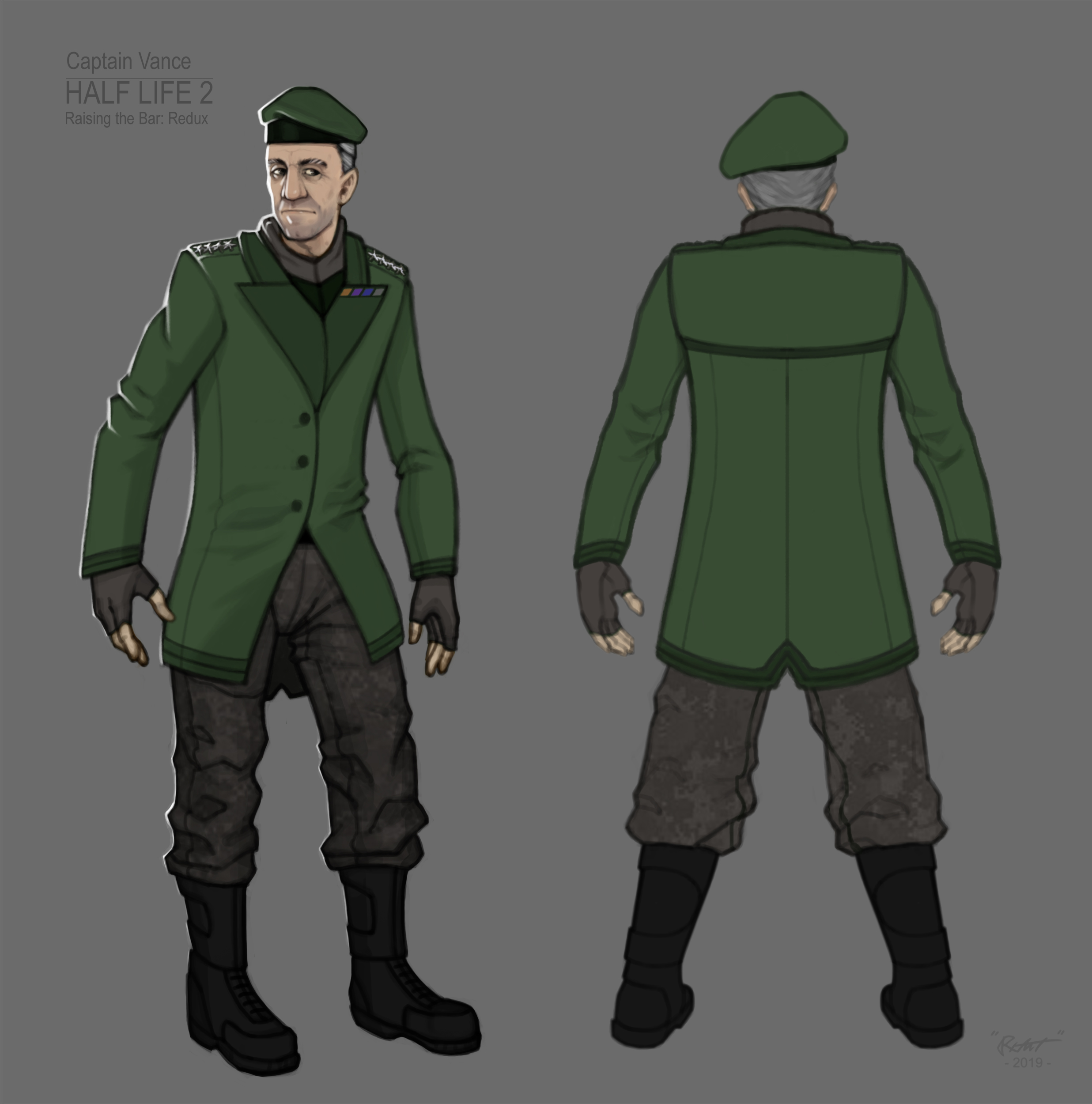 Sam: Back in mid-July, a community vote was held on our discord server as a teaser for people to guess which design for Captain Vance we'd chosen off a reference sheet created by our concept artist, Robert. When the overwhelming majority voted for an option we'd not finalized, we decided to backtrack and re-do the concept considering the feedback. Here it is now – the fifth design, and our finalized concept for the Captain. Whilst modelling the characters Robert draws up takes a lot of time, his art speeds up the process with lots of clarifying details and overall, he's once again proven he has a knack for character work.
Consul Plaza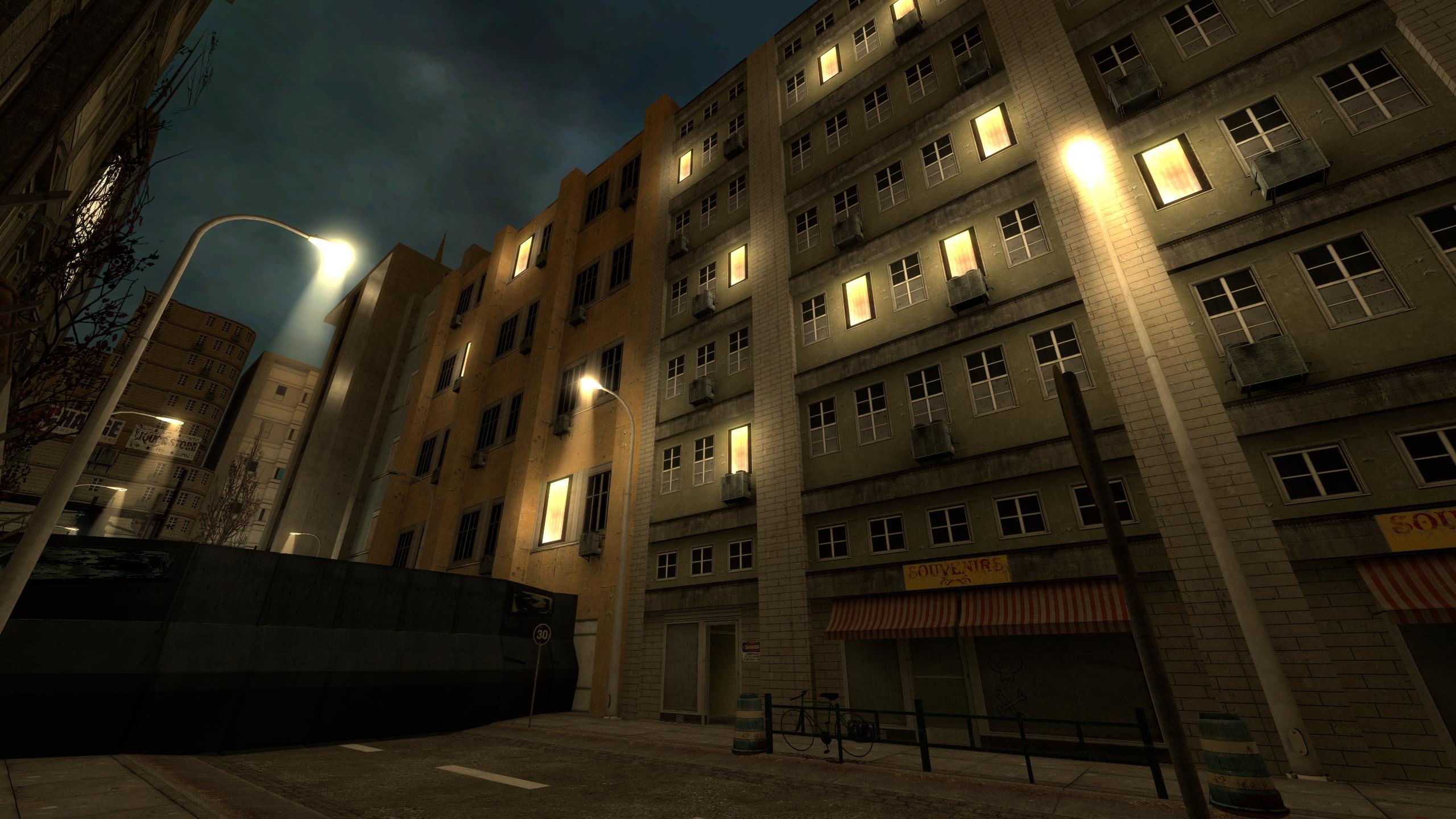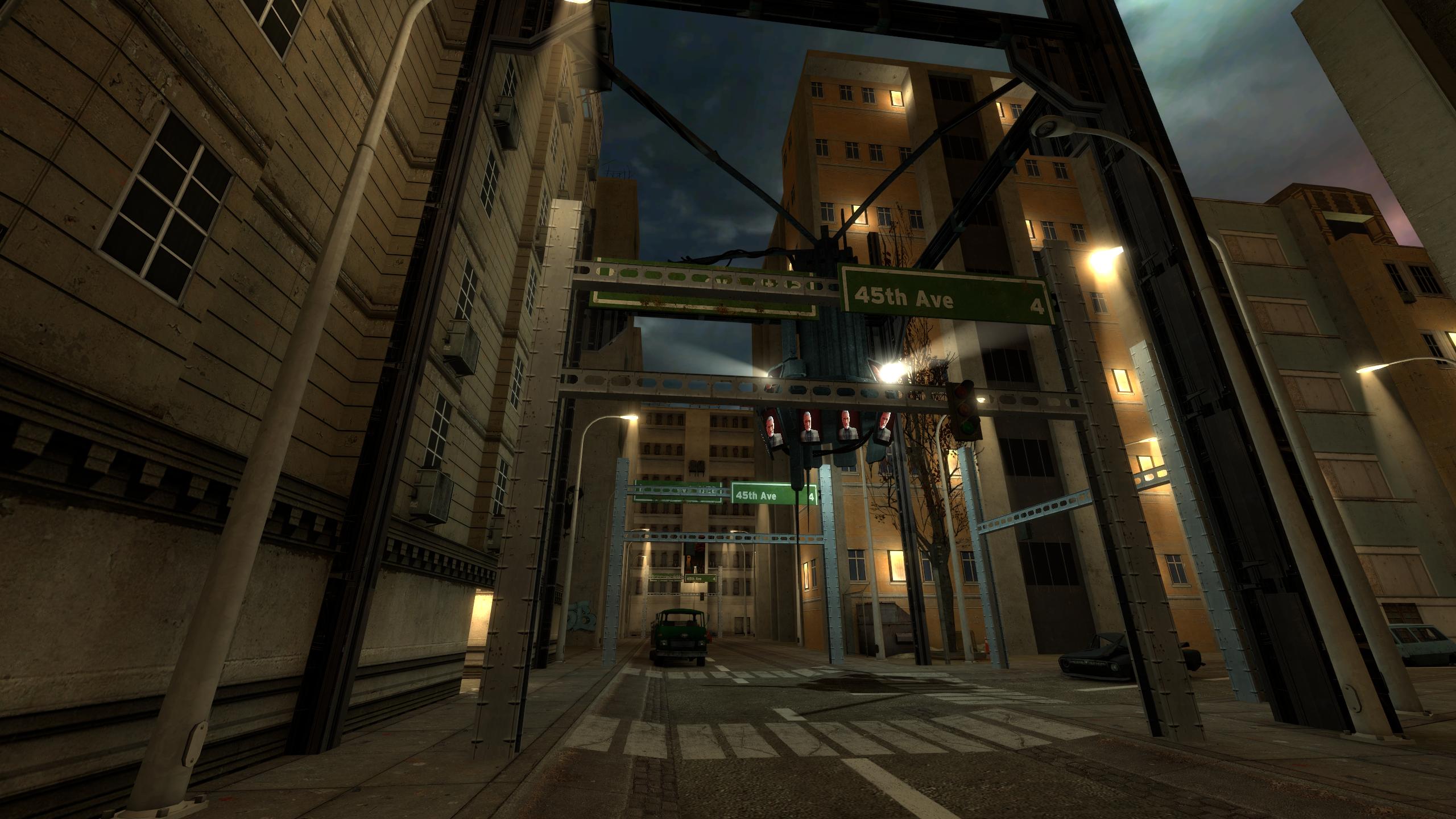 Sam: Fodderstompf decided a fresh coat of paint was needed for the consul plaza and seeing the trans-formative glory of the construction site after his gaze was turned to it, we couldn't do much else than let him work his magic. The consul plaza is looking better than it ever has, still taking cues from all of our previous versions, but looking the part of an urban environment much better than ever before, combined with custom street and building signs to add a unique "lived in" feel. He has also expanded on the size of the map considerably, adding new gameplay elements and combat to enhance the feel of the level.
Iceaxe
Sam: Another important melee weapon, Alexander took key inspiration from the leak's iceaxe design in creating our own version. Much like the crowbar, it is a simple design, but one that Alexander nevertheless nails and does as much with as he can.
Zombie Assassin
Sam: Now for a big one – our public updates just wouldn't be the same without a showing from Andy's wicked imagination and creature design. For RTBR, we've been looking to expand upon the enemy variety in each core "faction" of enemies the player faces – meaning more metrocops, more combine soldiers and synths, and, with the Zombie Assassin, more zombies! Our intended behaviour for the creature is essentially to act as the Gonome from Opposing Force, although we'd like to implement additional bells and whistles in terms of its mobility in the future to indicate its status as a zombified Assassin. Does this mean we'll be implementing the Alien Assassin, too? For now, we'd like to say a tentative – maybe! Right now, we're prioritising the first few chapters of the game over late-game enemies and the Zombie Assassin will be a part of that.
Industrial Sector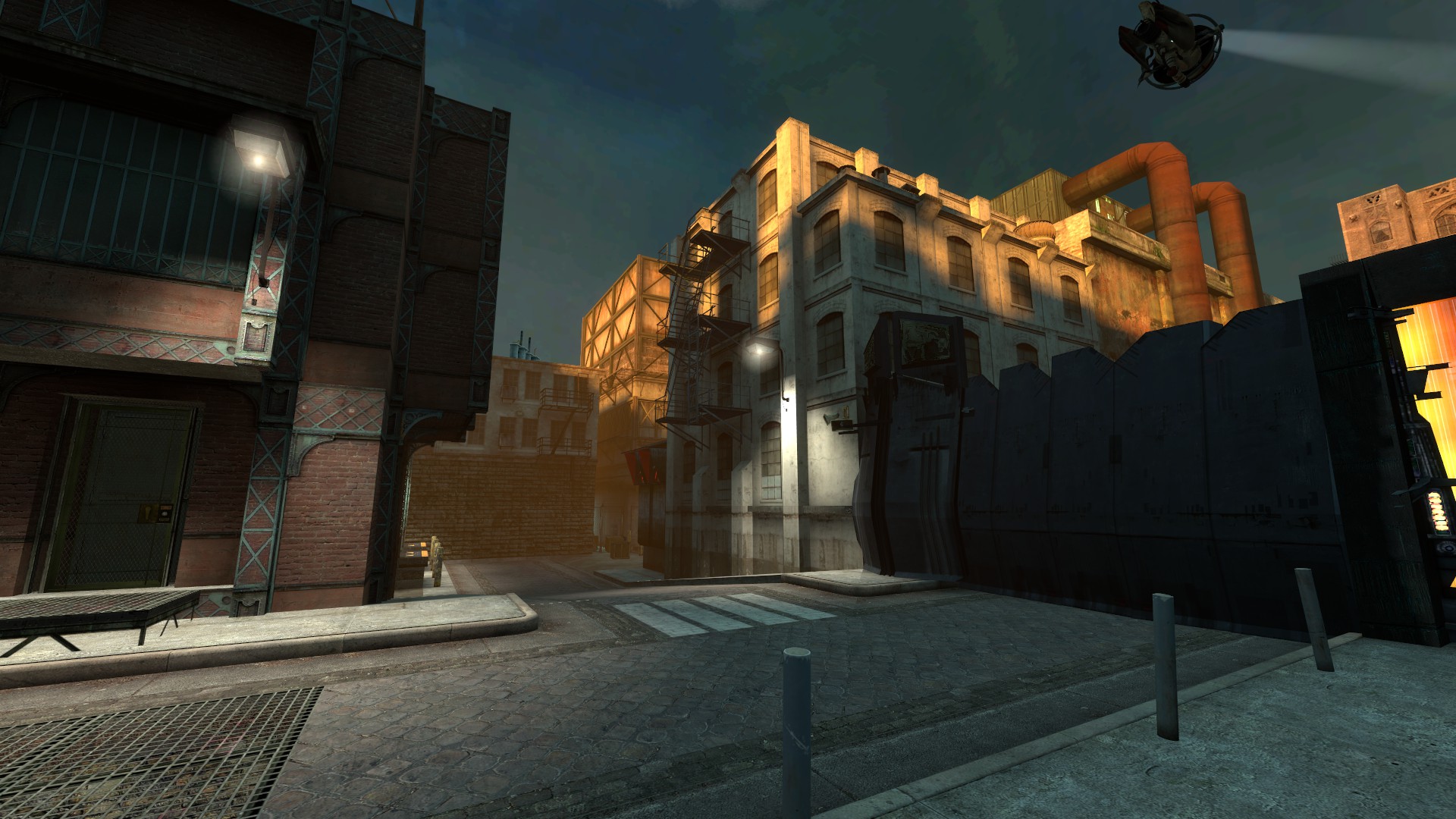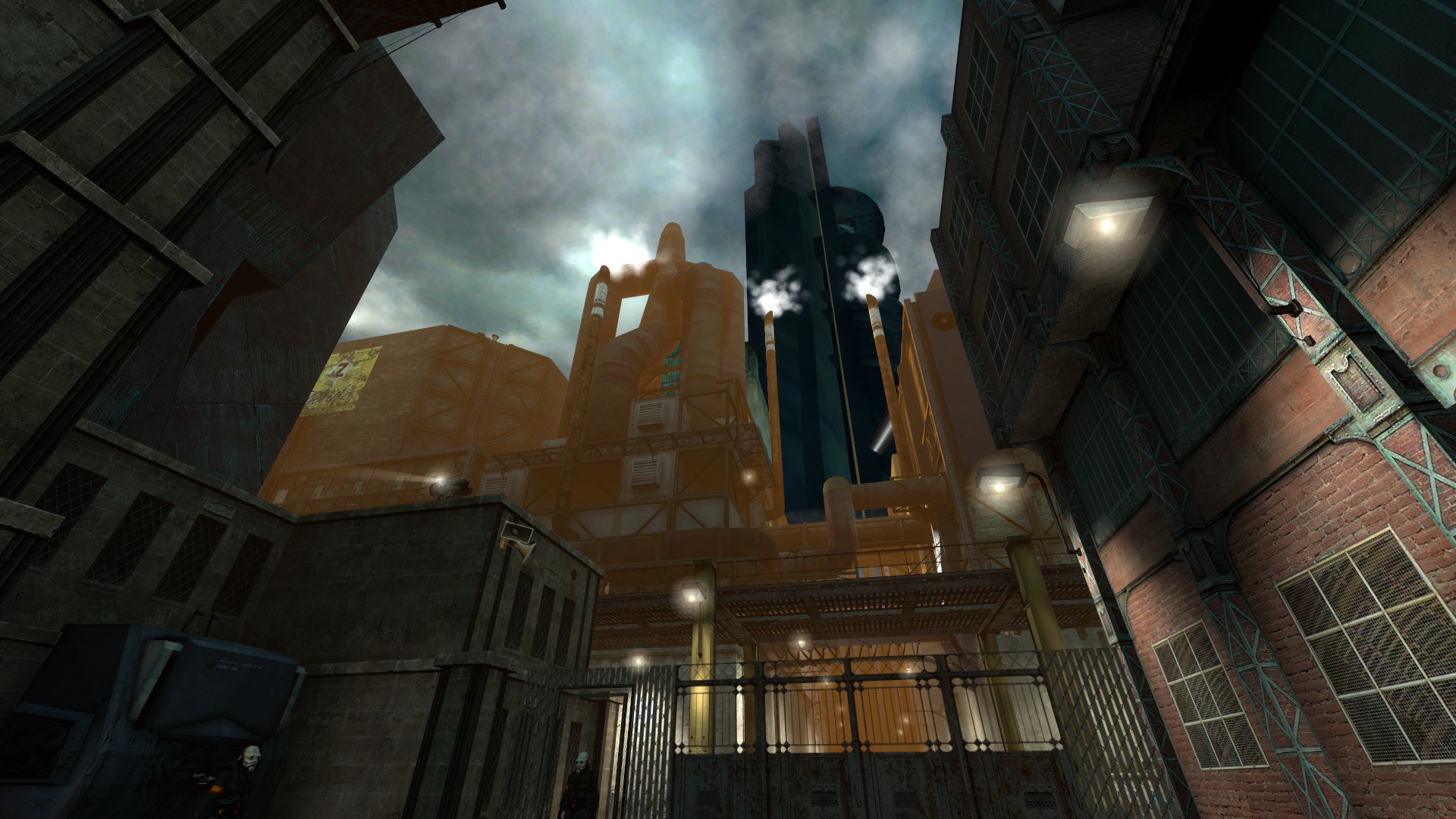 Sam: More work has been done on the industrial sector in terms of atmosphere and progression. Alex_mmc has been hard at work joining together some of the dots between it and lab01, as well as adding to the overall detail and atmosphere of the map in the meantime. We've been experimenting with fog and sky conditions on industrial sector to possibly transfer to other maps, but right now nothing is certain. This is why the citadel stands out as not having fog in one of the shots above – much of this environmental work is still experimental, and constantly being tweaked.
Stunstick
Sam: The final of the melee weapons Alexander has made and definitely the most unique, our stunstick is based on an interpretation of the limited view we get of it in the cut HUD icon for weapon in Half-Life 2. Whilst certainly a very different take on the stunstick's design, we think this particular interpretation of it will help it stand out as its own unique weapon. We have unique functionality planned for it, down the line, that will help it stand out further as more than just an alternative to the crowbar.
Free TVs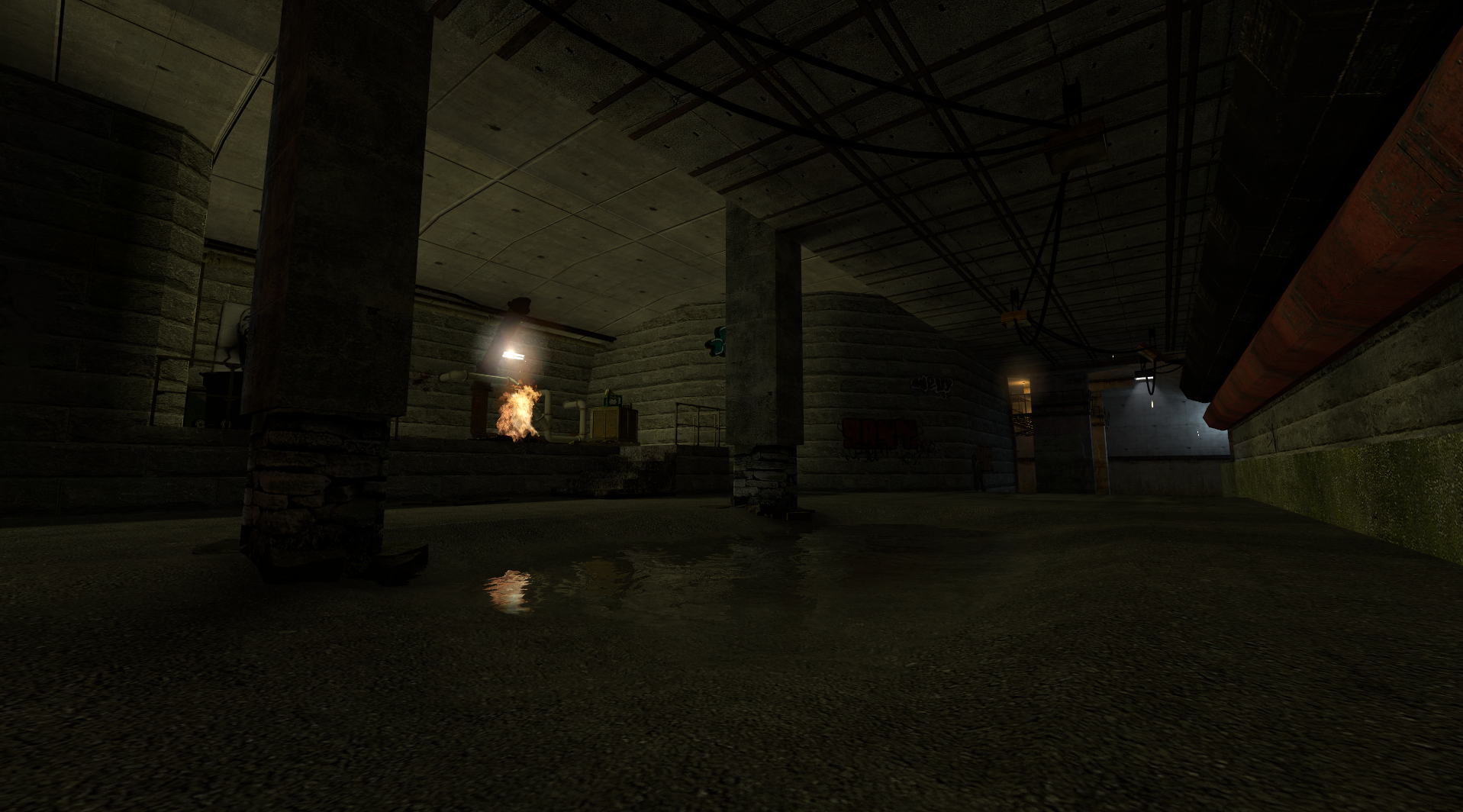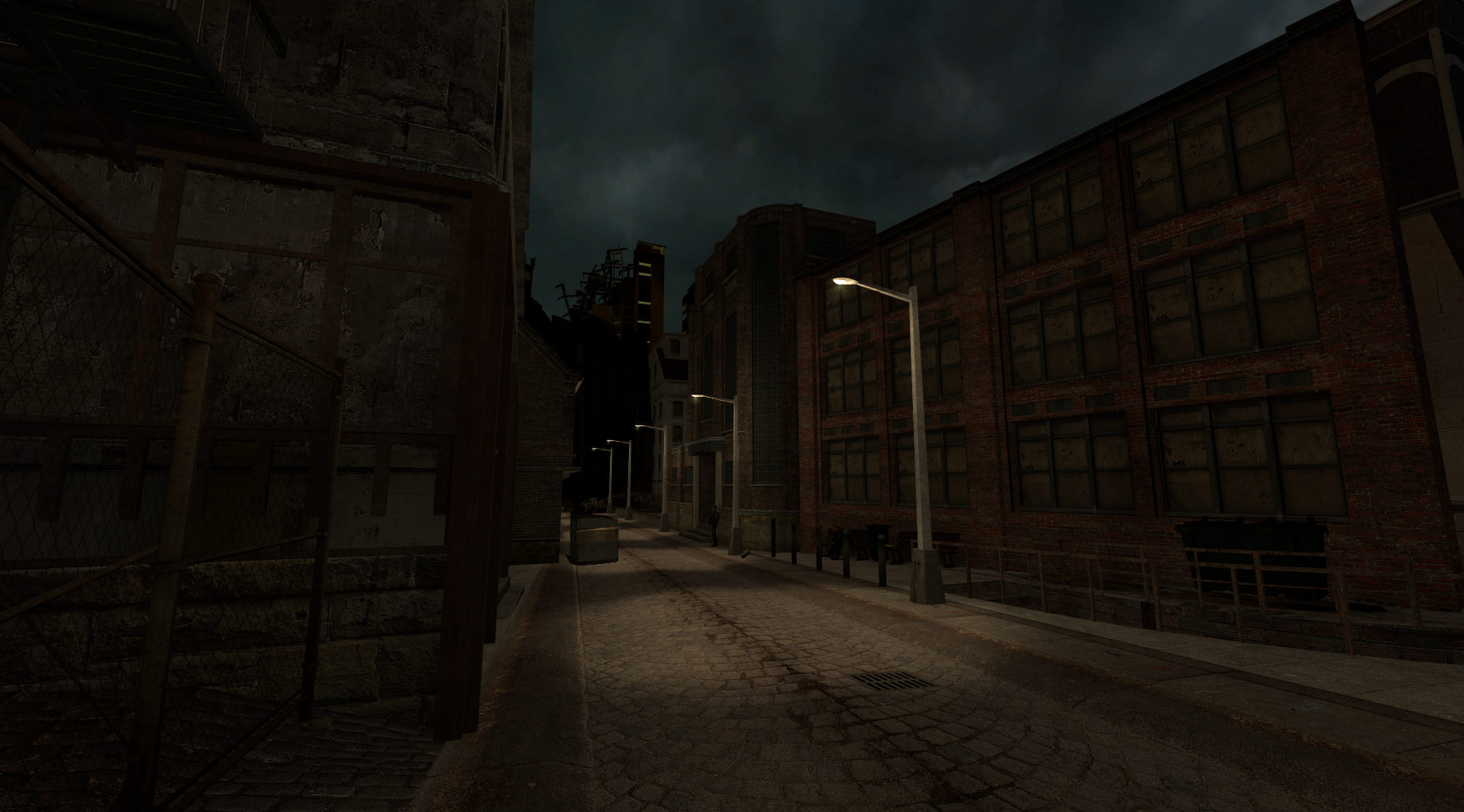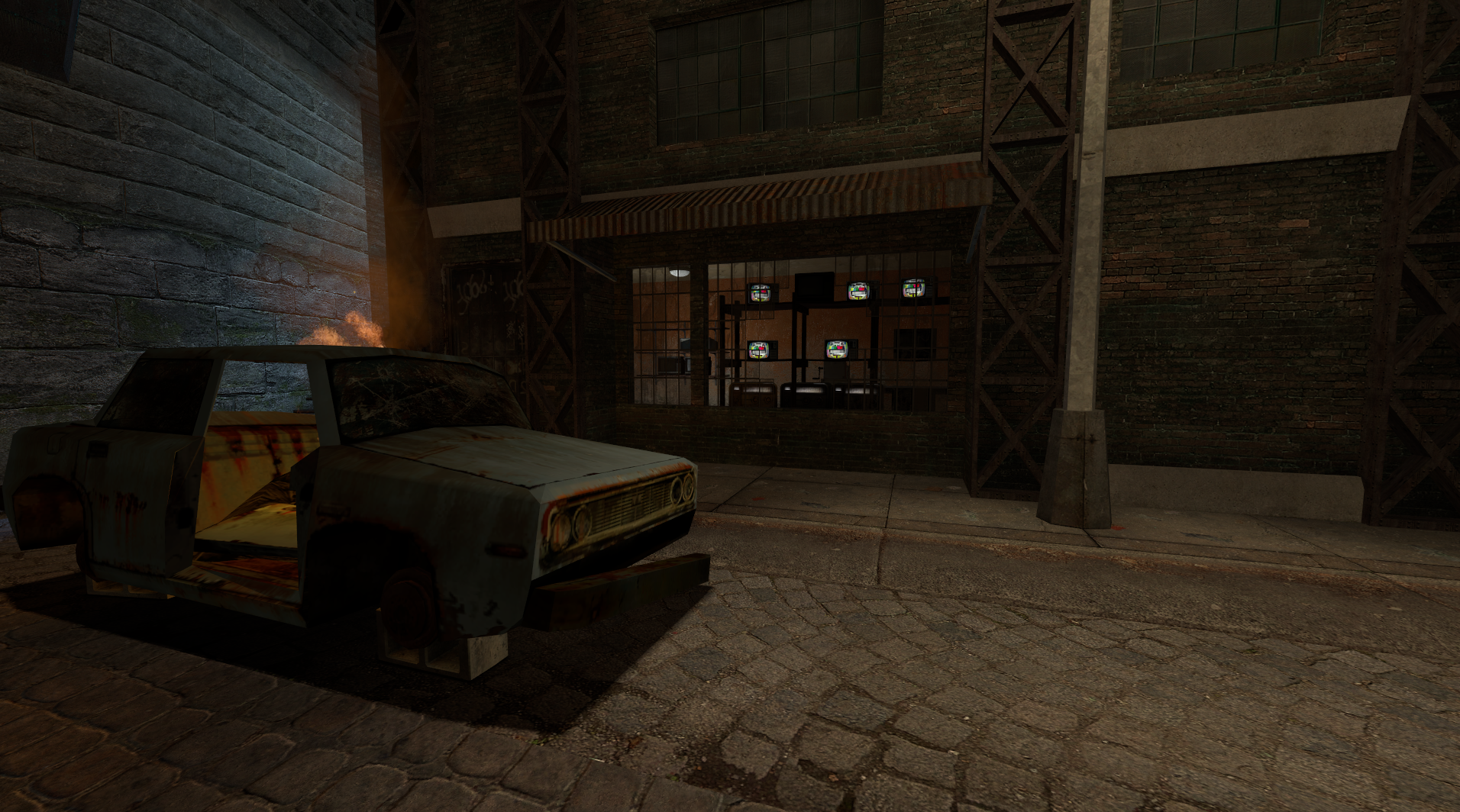 Sam: Our version of this iconic map from the cut-content years continues to develop under a new mapper – Reeze, who is picking up after Woody's necessary departure to the team due to military service. Reeze has jumped in and committed himself to delivering a complete and unique experience that bridges the gap between the terminal plaza and the industrial sector. As one of the most important early maps in the mod, Reeze has a high bar to reach, but so far, he is doing a fine job, and we expect progress on this map to continue in this way going forward.
Antlion Guard
Sam: Last but definitely not least, we wanted to hit you with a double-whammy of Andy action – the Antlion Guards! As part of our ongoing redesign and redefinition of Half-Life 2's enemy types with cut content and our own designs in mind, Andy has rejuvenated the Antlion Guards and tied them closely with our Antlion redesigns. In particular, he has doubled down on the concept art's look for antlions as being spikier and more chitinous than their retail counterparts, and he has also created an alternate skin for the Antlion Guard inspired from an alternate skin found in the leak files. Going forward, more Antlions will be remade in accordance with this new direction – and eventually, their monarch may also rear his huge, wart-adorned head…For now, though, RTBR's constitutional monarch is going to wrap up the update. It's been great having a chance to deliver this content personally to you all and I'm looking forward to doing it again in the future.
Finishing Up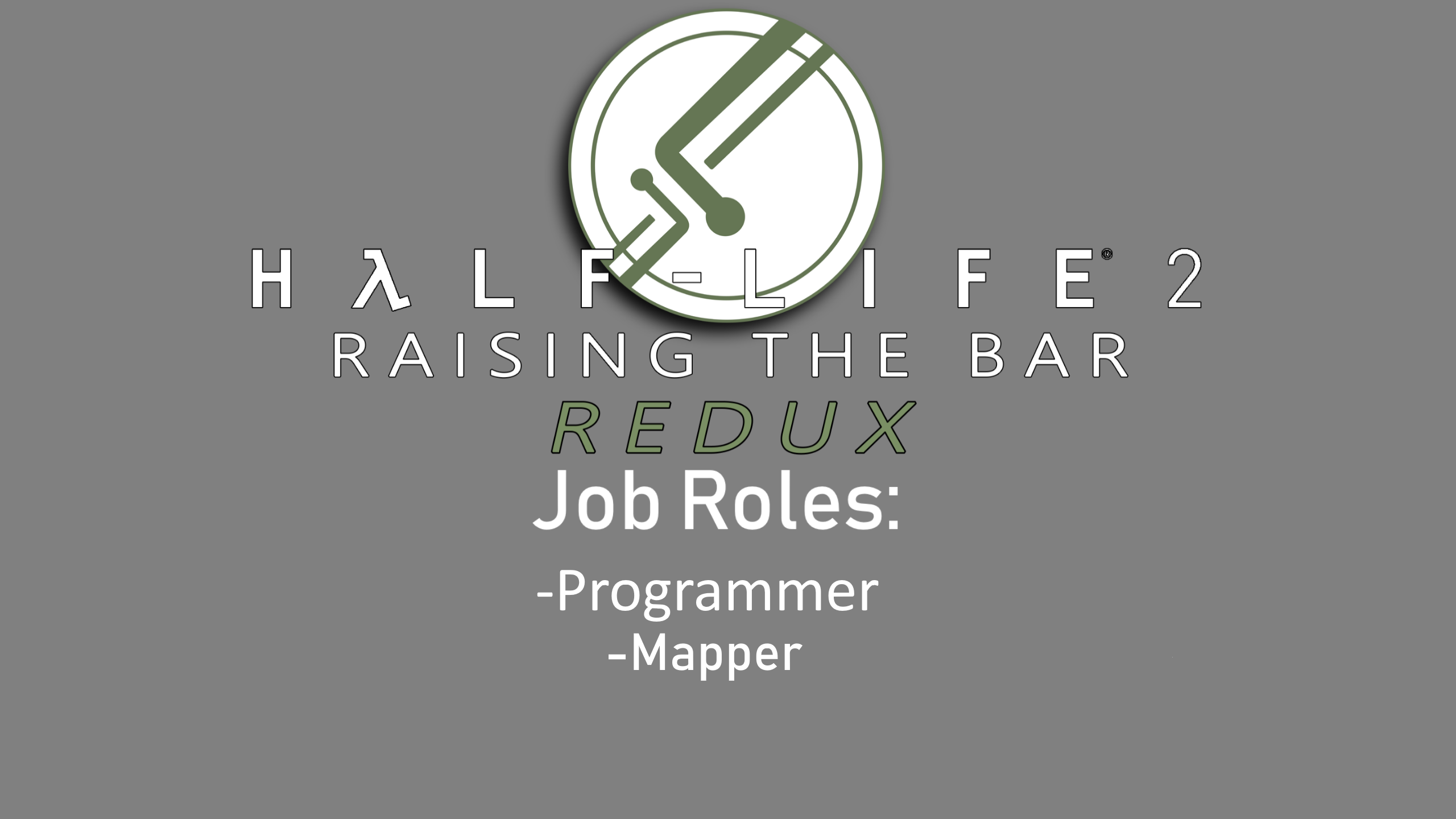 I hope you all enjoyed hearing from Sam this update. For now, that's all folks! Before ending, there's two more roles we're looking for right now:
A programmer to help support the current workload
A competent detail mapper to help refine pre-existing maps and then build additional maps from the ground up
Someone with experience in PR and community engagement to help us run the Twitter and a few other things. We had someone else lined up just before the update but unfortunately something came up, hence why this isn't on the image above and in the video.
If these roles interest you, feel free to add me on Discord at Kralich#0901. Thanks for listening, and we'll see you in December for a yearly retrospective!