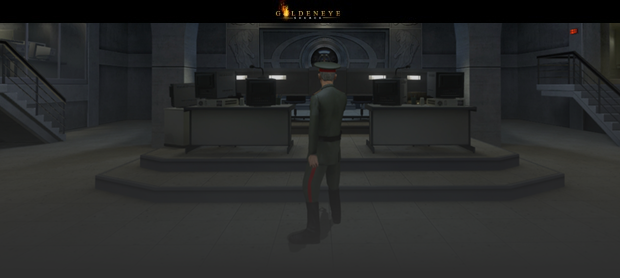 Rolling along comes GoldenEye: Source with our September media release. As promised we get into some programming topics by way of a problem-to-solution break down with some key imagery to illustrate. Then slam the goods on you with some screens, plus more and certainly what's to come next month as well! Strap in.


After releasing 4.1 and dropping the Beta tag, it became fairly evident that we were in a whole new league. Gamers around the world compared our mod to big-budget retail outlets, for better or worse. We found that the gaming generation of today expects a certain experience out of games,
sometimes flying in the face of nostalgia. GoldenEye: Source delivered a healthy dose of nostalgia, but fell short on expanding new territory and using the latest innovations in gaming. We needed a new strategy to help bring our mod to the masses and make it more accessible to new players.
Our next release will feature several enhancements that will not only make the game easier and more approachable to our new players, but also fit in snuggly alongside your collection of retail video games. We refuse to compromise on our core gameplay mechanics derived from GoldenEye 64, but the problem was a majority of our weaknesses simply lay in the delivery of those mechanics.


Taking in player comments, in-game discussions, and our own re-evaluation of the mod, we boiled everything down to a few categories that needed the most attention. We then identified areas in these categories that would increase playability without sacrificing our mission goals:
Player spawning has always been a huge issue with our mod, especially with frenzied gamemodes such as License to Kill (LTK). Our fixes in this area include an advanced spawn point desirability calculation along with fixing the spawn invulnerability.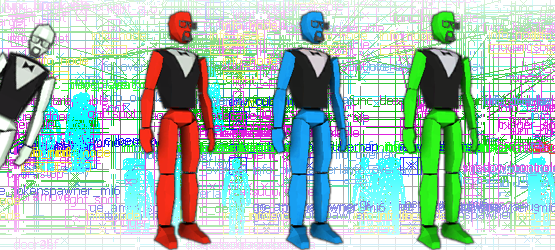 Advanced weapon selections are more of a server need, however, they directly relate to the player's experience in specialized gamemodes such as Live and Let Die (LALD) and Man with the Golden Gun (MWGG). The wrong weapon set can make or break these modes, so we implemented a way for servers to contextually regulate the weapon sets chosen along with our recommended stock configurations.
Team play in GoldenEye: Source,and arguably GoldenEye 64, is largely non-existent. New players get
lost and experienced players do their own thing. In order to build a sense of cohesion we introduced overhead teammate icons, team spawn protection, and a new gamemode; Launch Code, to tie everything together. We are also focusing Capture the Key to be team play only to reduce
confusion.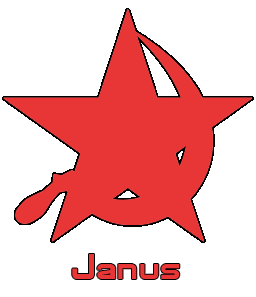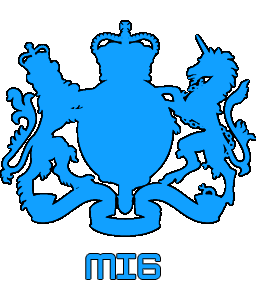 Deciphering our radar requires a PhD currently. Only the very elite can parse out the cryptic web of symbols and colors. We have decided to simplify all that by utilizing a new common color scheme across gamemodes, using on-screen indicators for objective items like the Golden Gun or Briefcase, and utilizing shape recognition and color association rather than a confusing and large number of unique radar icons.
Finally, the HUD. This has been the most neglected portion of our mod with the last major update made for Beta 3, several years ago. We are still working out the details of this important update. The VGUI screens (character selection, end of round report, etc.) are also going to see an update
which will be fleshed out later.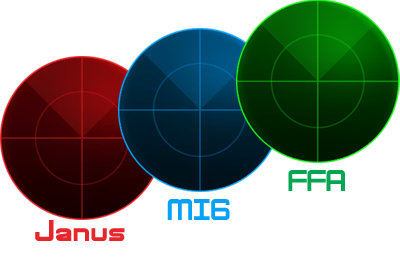 The most requested item, besides Single Player, is Bots. GE:S is proud to say that we have fully implemented bots into the multiplayer experience for v4.2! We took Valve's AI system from Half-Life 2 and linked it with Python in order to make fully customizable bots. Our intention is to allow them to react to the specific gamemode and play it smartly. Ask any of our devs or beta testers, they put up a hell of a fight!
GoldenEye: Source has always been pushing the boundary as to what a mod can accomplish. Our talented team has been able to release retail quality graphics and a core gameplay that rivals our predecessor. It takes a lot of work to perfect the many moving pieces in the game, and we hope you
are looking forward to playing with us now and in the future.
---



Plenty of Twitter action and Facebook updates of late. Keep up to date with the goings on at our social hubs! We were told the community have been rallying spontaneous games, filling a server or two in a matter of 15 minutes. We love to hear things like that. PCgamer folks also play our game a fair deal! We appreciate your involvement on our forums when not running around in-game. Lately with all our reflection on how the game has been playing this past 9 months, it helps to hear the community echo our own assessment and confirm our direction. We are sure you will love where we are taking GE:S. Continue to give your opinions, and get involved!
With dedication comes reward. Not only in a game that is always evolving and improving, but also little teasers we love to throw your way. Check below this post at our forum for your reward, good community.
---
Our October update looks to show the overhead icons in-game, hope to give you captures of another in-game character, and whispers of a video is circling - showcasing some of the things we have explained in this update. And of course more, including what General Arkady Grigorovich Ourumov rated the Bunker construction out of 10, during his latest inspection!
Until then, be on the lookout for social updates, notably our music artist Sole Signal who is updating his Youtube with some videos to his GE:S music!
Don't forget also, we are still eager to get some new talent into our production team to bolster the core group. We have had a couple of trials start recently, and could use a few more of the positions we expressed interest last update! Check here for details on the roles we require filled to get GE:S to our goals faster.
---
It is with a sad revelation we must end this news post. Mitchell "Engineer" Keesee, has passed away just a matter of days ago. Having just moved to the inactive developer list, to focus on other projects - we have heard this news from Ham and Jam. R.I.P. And many heart-felt condolences to his family at this time, and moving forward.
While a shock, and tragic, we remember him with our modification which he helped to bolster our sound department during his contributions between 2009 and 2010. We reveled in his dedication and his willingness to think outside the square and deliver our nostalgia for weapons and other SFX.
Here is our forum thread tribute to Engineer, if you want to share your thoughts.
Sincerely,
Team GoldenEye: Source.