Restoring the original Wolfenstein series' glory.
There's something comfortingly retro about Wolfenstein.
---
The original Wolfenstein 3D shipped more than 20 years ago and as you probably already know it popularized the first-person shooter. Before Half-Life made scripted shooters all the rage, Wolfenstein 3D relished in the pure simplicity of roaming around big levels and blasting Nazis with an ever-escalating arsenal of weaponry.
During the years, several incredibly unique titles took their own approach towards the Wolfenstein universe. Be it the occult approach in RtCW, the supernatural approach in the 2009 Wolfenstein title or the alternate dimension/futuristic approach in The New Order.
The latest title in the series, The Old Blood did a very impressive job at reliving the atmosphere of our beloved Return to Castle Wolfenstein. However, until this day the latter still stands unmatched in the eyes of many.

Currently there is an impressive amount of community driven effort to restore the legacy and feeling of Return to Castle Wolfenstein, proving that even in this day and age, this game is still setting standards. Several different developer groups are all working on their respective take on the game to restore its original atmosphere and glory. Be it SinglePlayer, MultiPlayer or even Cooperative gameplay. Be it in the powerful idTech 4 engine from Enemy Territory: Quake Wars, improved versions of the idTech 3 engine, or others.

Every single one of these projects is facing the exact same problem. Highly limited man-power when it comes to recreating the game assets in high quality to match more modern standards. However, in the last few weeks a remarkable process has come up.
Several projects and developer groups have agreed, that it would be best to merge the task of recreating game assets.
---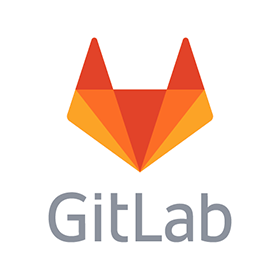 Unlimited repositories
Unlimited private collaborators
10GB disk space per project (including Git LFS)
Unlimited total disk space
Completely free, no credit card required


---
Over the course of the last few days BackSnipe set up a merged group (wolfenstein-legacy) on GitLab for all of us and helped me get accustomed. Right now there are already two repositories, one for W:ET (et-legacy) and one for RtCW (rtcw-legacy). We decided to keep them seperated, because there are still minor differences in the two games and assets are not completely interchangeable, but might need a small amount of adjustments.
Over the next few days we should collect all present assets from all projects, so we know what the status quo is and where we stand. After that we have a clear overview of what we need to work on and set up a proper roadmap.
It is crucial that everyone understands, that every project is profiting of this!
If the developers can take their mind off of the asset recreation, they have full focus on the gameplay, code, engine and features and can perfectly shape their respective gaming experience.
So I ask everyone to,
fill in the blanks
Have a clear overview of all existing assets
Set up a roadmap