Type: Stealth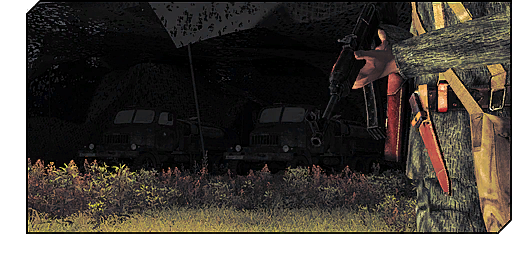 Difficulty: Moderate/Hard
Released in: v2.13

Description:
Your task is to penetrate into the area of the small CSLA camp where are localized supply and repairing vehicles.
And these cars are your primary goal - destroy them using charges.
CSLA camp full of vehicles was located on the edge of nearby wood.
Move quietly there and place charges under the the all supply and repairing vehicles.
Then detonate all explosives from the save distance or using their timer.
After the destruction of the supply and service vehicles as quickly as possible, move to the safety.
Mission has an optional task.
Try to eliminate the commanding officer in the CSLA camp. This task has a low priority.
Move carefully from cover to cover. Although the night, use any dark shadows in the light of moonlight.
If necessary, you can use a small shelter with various weapons and ammunition.Starting position is different at each mission start - repeatable gameplay.