Due to a small error in the full game installer, the desktop icon for CnCNet doesn't work as it should. The icon should run CnCNet.exe, but instead simply points to C&C95.exe. This means that running the shortcut will not make you connect online as it should, but will just run the game normally.
I have updated the installer pack now, but if you downloaded the pack before April 9 2012, you will have an incorrect CnCNet desktop shortcut.
Note that this does not apply to people who only downloaded the patch; the patch doesn't make any desktop shortcuts. Only the full game installer is affected.
The incorrect shortcut will look like this: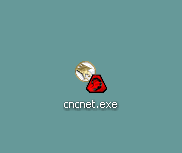 The icon should show up like this: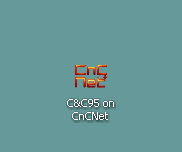 So if you have an incorrect icon, open its properties, and make it point to "cncnet.exe" instead of "C&C95.exe"