The Dimensional rift has provided a laser based weapon, and it's another classic!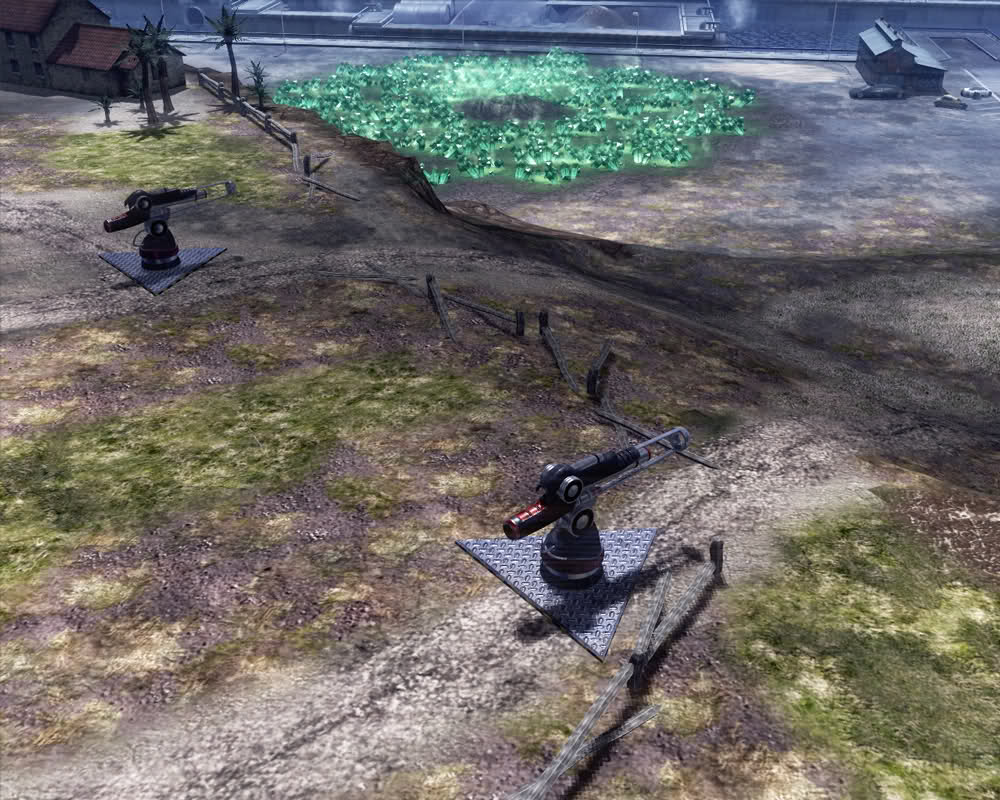 The Nod laser tower is back!
but the strange thing is that a lot of generals are not too pleased...
You see, Nod's excesses with laser weaponry in the third tiberium war meant that GDI was forced to find solutions to solve Nod's laser based tactics.
In fact Nod relied on lasers so much that GDI devoted most of their 'counter-strategy' RD money on counters for laser based weaponry.
They were successful... very successful actually. Indeed many Nod generals had complained that putting so much focus on a single weapon type would backfire, and boy were they right!
These generals were rather pleased with the forced reduction of laser weapon production that came about after the death of general Townes and the destruction of Nods primary laser weapon R&D and production facility.
The recently reintroduced robotic turret was preforming surprisingly well. And considering that it had its own generator, which meant that it did not draw power from a base, these generals were wondering what purpose a power hungry, laser based, static defence could serve in the current environment.
They have a point. The laser tower would not be nearly has potent against GDI vehicles, now that GDI had learnt so much about countering laser weaponry.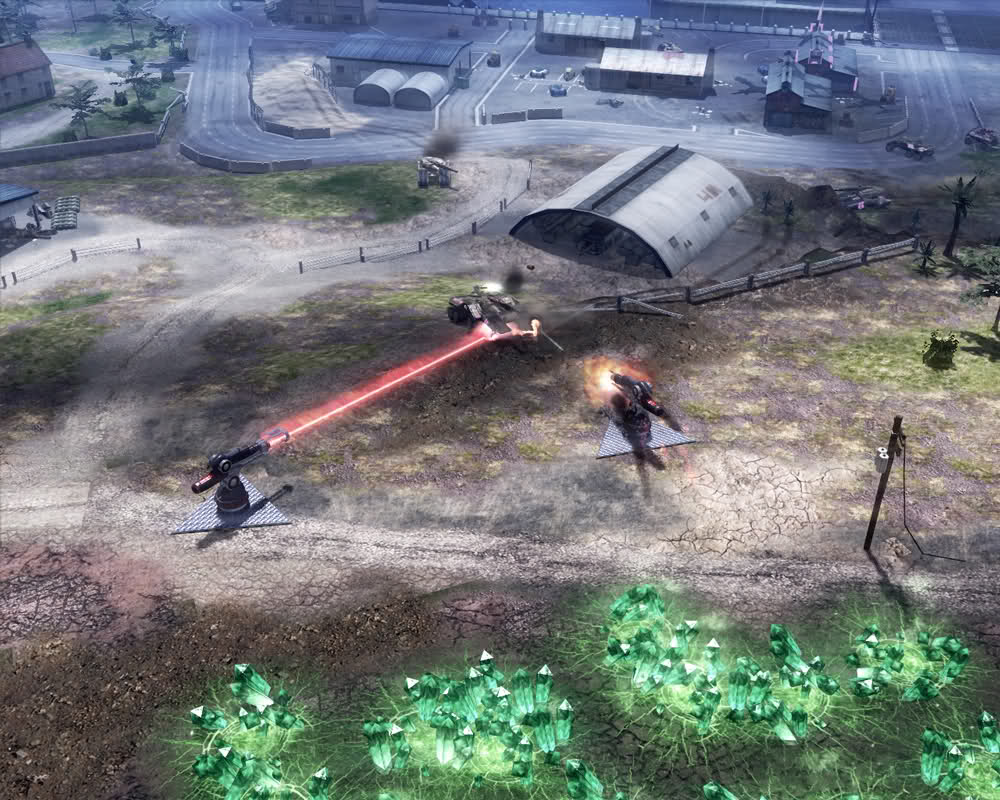 But it should be acknowledged that the Laser tower was also a passable anti-infantry defence during the 2nd tiberian war.
The problem here is, that while the laser beam emitted is very potent against infantry, GDI now attack in much higher numbers than during the 2nd tiberian war.
And because the Laser tower requires a small cool-off period in between each shot (to prevent overheating), it is easy to see it getting overrun.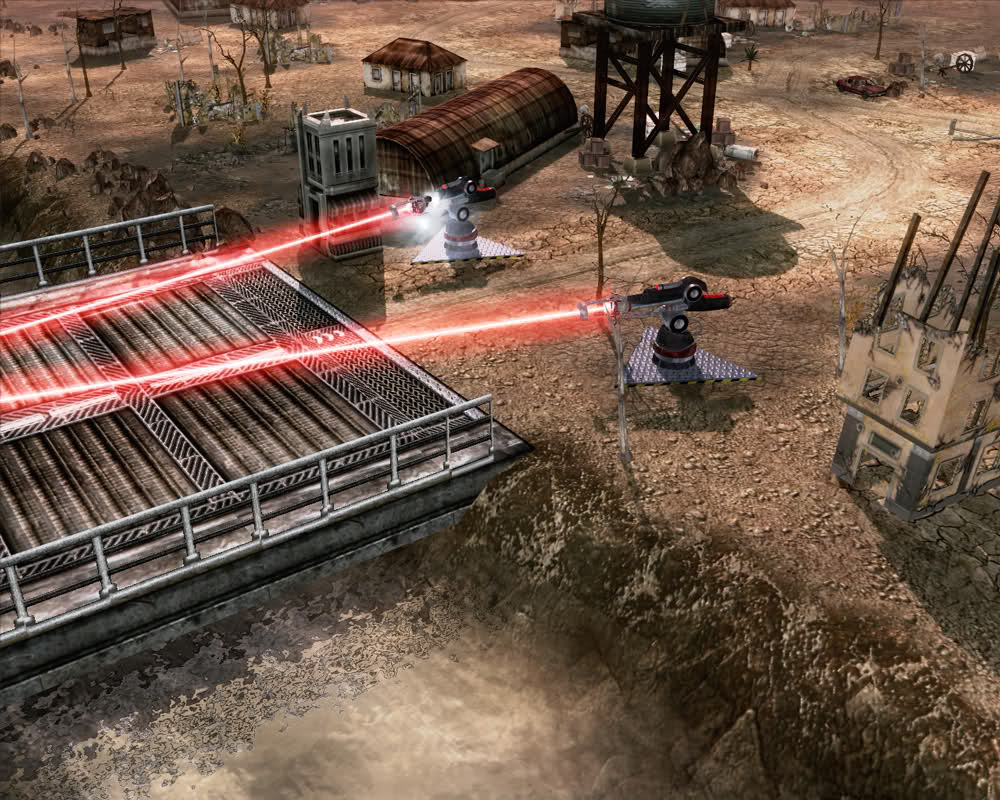 No need to worry, the famous 'Nod Strategic Defence Centre' have come up with a solution!
Base commanders who have an excess of power to run their bases on, and can afford to build extra Laser towers so that their bases can be protected against both light vehicles and infantry attacks, will probably not need this solution.
For those base commanders who are happy with their turrets preforming the anti-vehicle role and who are more concerned about being overrun by Composite armoured GDI squads, there is a new upgrade: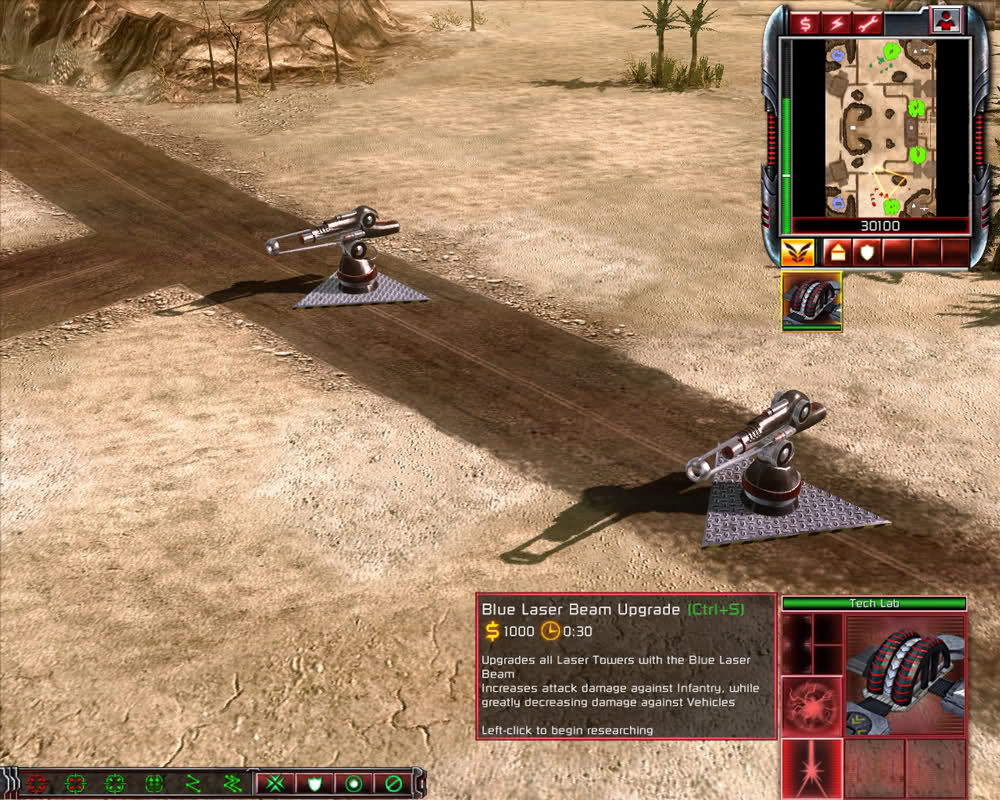 The 'Blue Laser Beam' upgrade, is a refit for Laser towers that introduces a redesigned focusing crystal that concentrates on a narrower band which does more damage to organic matter, rather than the standard crystal which is biased towards damaging metals and metal based composites.
This reduced focus reduces power consumption, but rather than lower the power requirement of the laser tower, they have instead decided to use the extra available power to launch a triple burst of laser fire, instead of the standard single burst.
This should make all the difference when dealing with masses of GDI or Scrin infantry.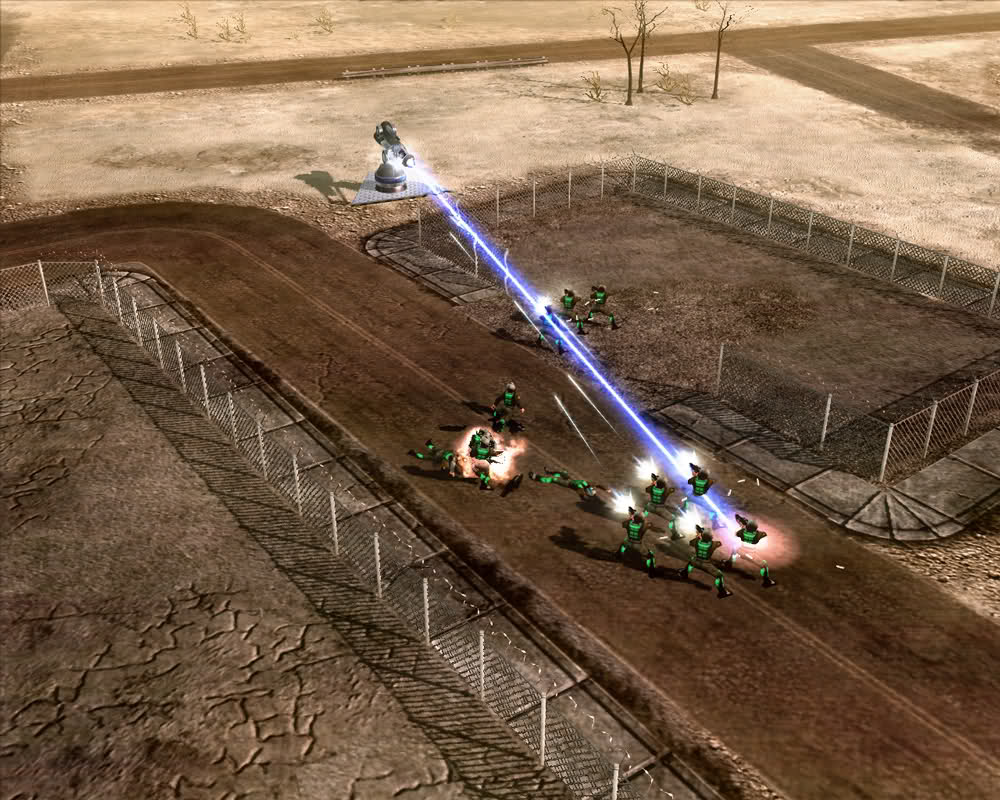 As you can no doubt tell the new crystal comes at a tactical price, the Laser towers upgraded will no longer be effective against vehicles at all.
There will be no forced roll-out of this upgrade. It is up to base commanders whether they apply for this upgrade or not.
===============
Don't worry, the strength of the beam has yet to be finalised.
======================
A DonutArnold public model