Convert maps to .sga format
This tutorial tells you how to make your maps work in SGA format, this allows it to be added to the Eastern_Front.module file, and for us to play without the need of dev mode.
Blue is extra help.
Italic is the main tutorial.
Red is code.
1. Create a mod In Corsix Mod Tools. This is to give you the folder structure needed for packing the map easily.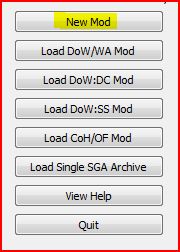 I named mine "Map Packer" because that's what ill be using it for.
Step 1. Select Company of Heroes for "Mod is for".
Step 2. Browse for the Company of Heroes main folder.
Step 3. Give your mod a name.
Step 4. Click Create.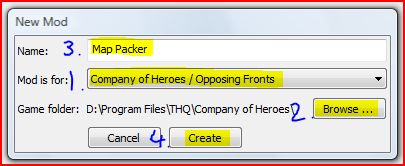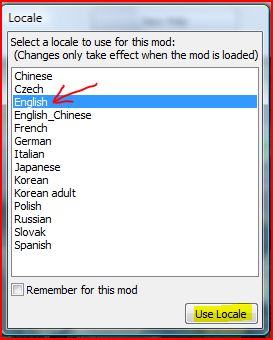 Choose your language and click on "Use Locale".

2. Now we need to make sure all the folders are setup for when we pack your map up.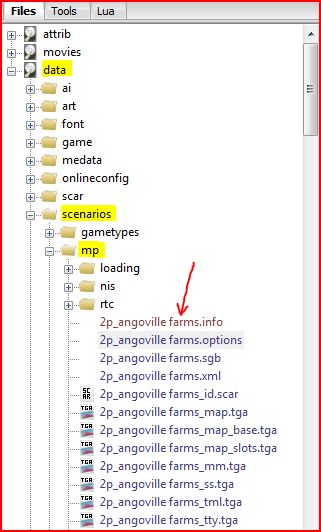 Go to where the vCoH maps are held, and extract any file. Do the same in the Loading folder.
Open up Data > Scenarios > MP.
Double click on the first file "2p_angoville farms.info" for me, and click "Extract File."
Open up the folder "Loading" and do the same to any other file.

3. Next go to your Company of Heroes install, open up the mod folder, and continue on to the MP folder.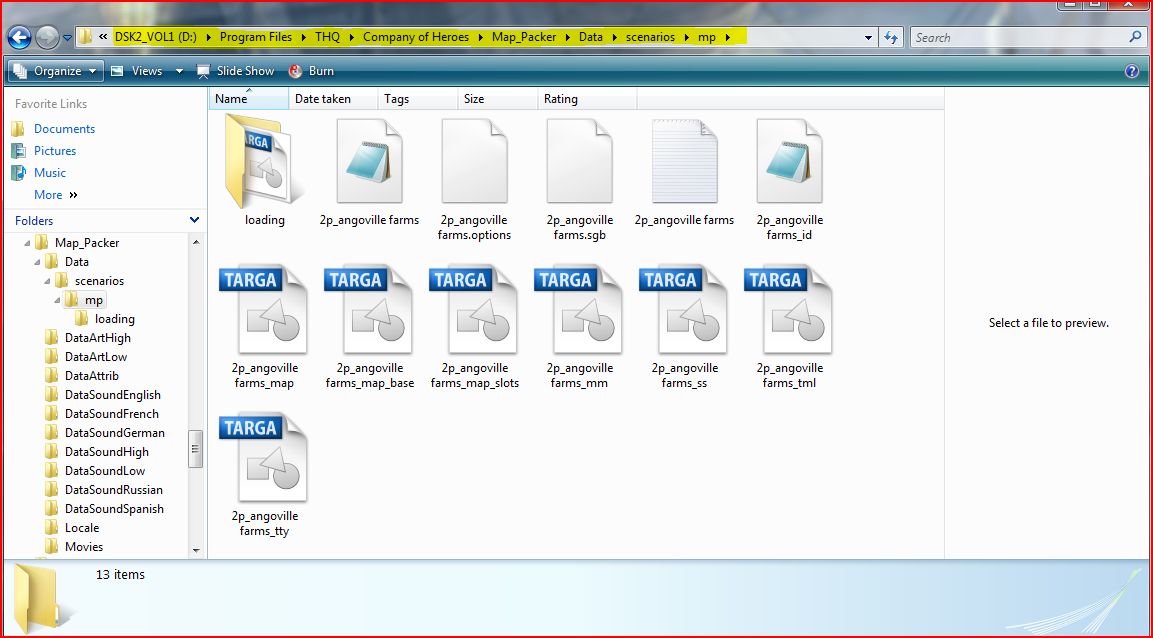 For me: "D:/Program Files/THQ/Company of Heroes/Map_Packer/Data/scenarios/mp/"
Make sure you delete any unneeded files, like the ones you extracted to created the folders. Don't forget about the Loading folder too.
Put your map files in here. Loading Screen in the Loading folder. All the stuff you usually have for an SGB map. Just like "my" map ;).
4. Now, you need to go to your mod folder, and create a folder named "Archives". This is where the map SGA goes.
For me: "D:/Program Files/THQ/Company of Heroes/Map_Packer/Archives/"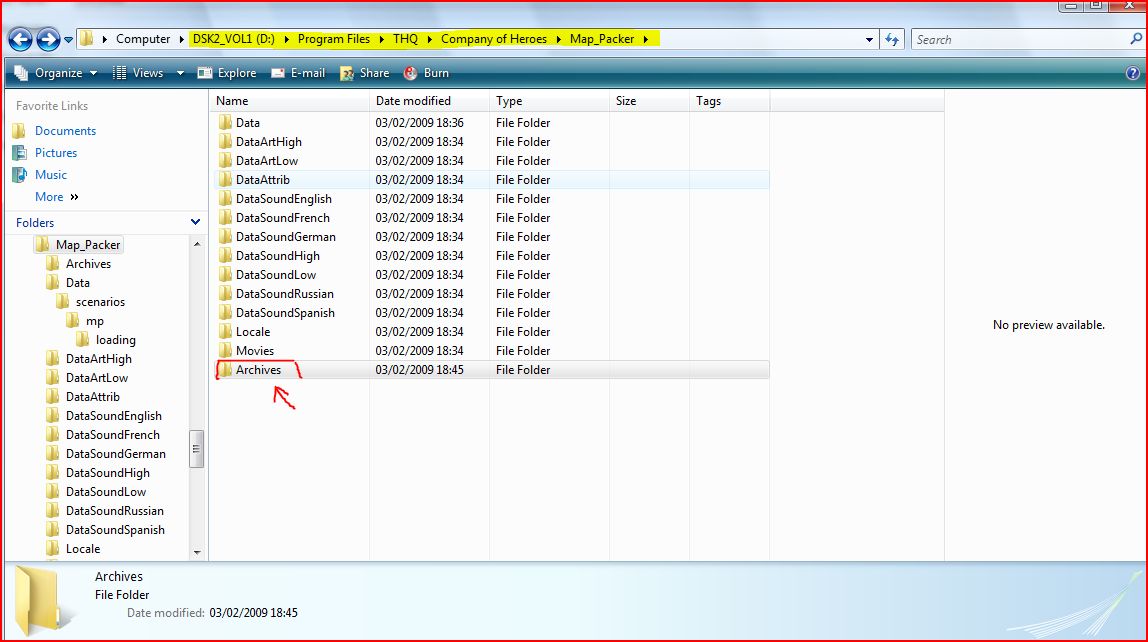 5. Open up Corsix again and open up the mod.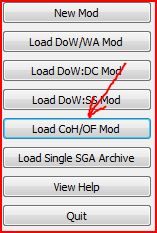 6. Open the SGA packer.
Top left corner. Mod > SGA Packer.
7. Select the Input directory as your mods Data folder. "SGA to create" as shown in image, but with the name and number of players for your map. TOC is the type of data (Data or Attrib), select Data. Click "Create" to pack your map.

8. Go back to your Company of Heroes directory.
For me: "D:/Program Files/THQ/Company of Heroes/"
Open your mods module file.
For me: "Map_Packer.module"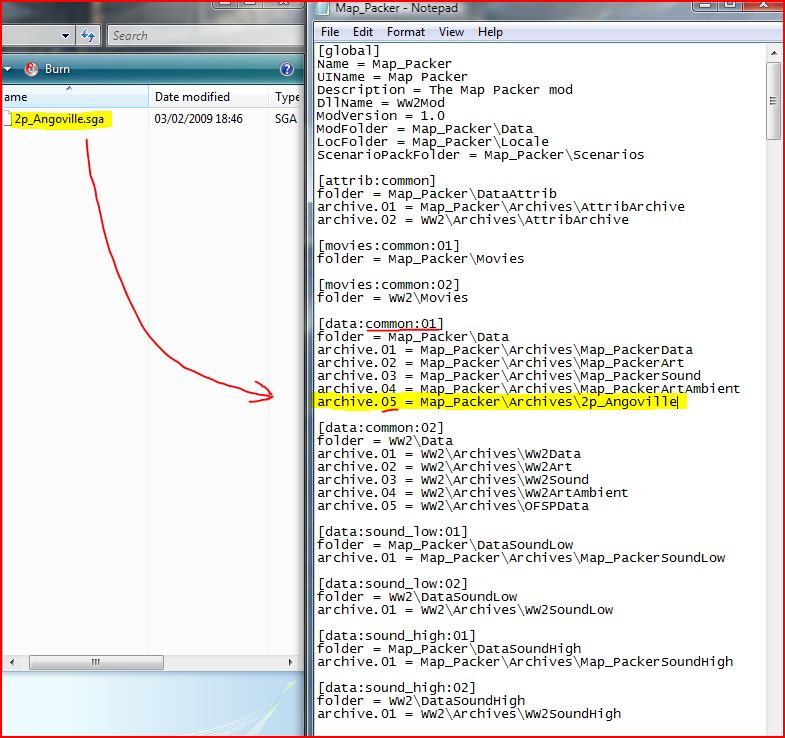 Under "[data:common:01]" and below the last entry (archive.04) add in the information for your SGA file. Make sure to give the correct archive number.
For me: "archive.05 = Map_Packer\Archives\2p_Angoville"
This should help you easily create an SGA version of your map. When posting a download link to your completed, and SGA map, please include the line that you added to module file. Thanks.
-Dragon