I'm pround to announce that version 0.7 of One Vision is finally finished. As of today, it has been exactly 8 months of waiting since the last release in october.

While I've never been truely idle, but 6 out of the 8 months were caused by my obligatory military service which slowed down the progress of the mod heavily.
As I announced in the previous news, version 0.7 of One Vision awaits with more changes and new content than any version so far. In total, 126 changes have been made with 25 of them being completely new content, distributed between all nine factions.
While there is still much left to achieve true uniqueness for each faction, the multiplayer tests have shown that One Vision has already done a good job at giving all factions a new edge and provides the game with fairer balance.

The only faction left for a big rework is Reaper-17 which will receive an own update in the coming weeks. I did not want to prospane this release of the mod only because of a single faction.
Reaper-17 is in a very playable state, however it is currently simply less advanced compared to other factions.
Also, all known bugs have been fixed but if you see one, please be sure to contact me on the forums, via pm or on the comment section.
This also applied for possible balancing issues or your ideas and opinions in general :)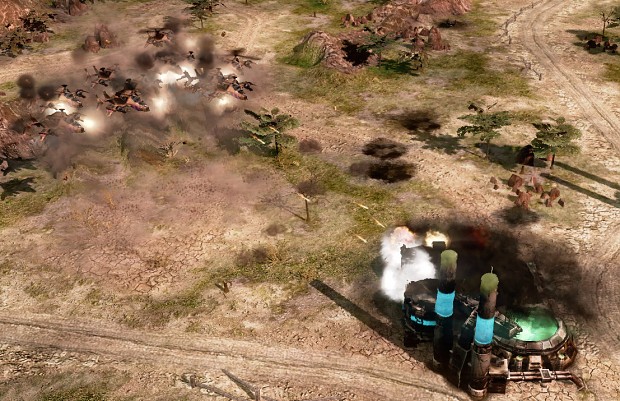 If you want to know what you can expect, you can read the Changelog of v0.7 on Pastebin:
Pastebin.com
This Changelog, as well as the changelogs of previous versions are included in the download package as well.
So, why are you still reading? One Vision 0.7 is longing to be finally played ;)
Please not that if you cannot see the download of "One Vision 0.7", don't worry.
It simply means that there is a bit more time needed until Moddb has given their OK for the mod to be released.