Happy Halloween Shockwave fans!
The Shockwave Warfactory has produced another unit for the mighty Shockwave army!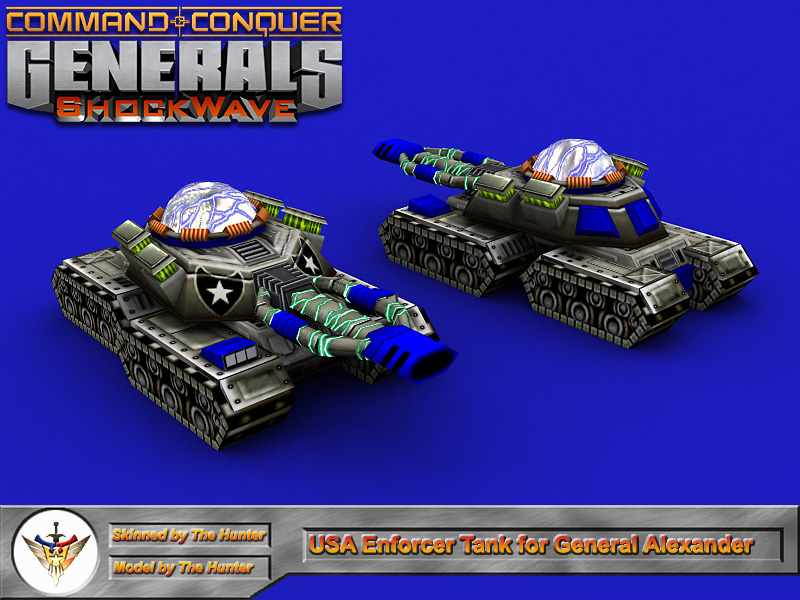 USA Enforcer Tank
The new Enforcer Tank is the ultimate example of US technology. After many failed prototypes and countless years of research a battle ready model of the Philadelphia warp drive was fitted into the tank. This allows it to reach up to a certain amount of distance in an instant. May the threat be close or far, Alexander now attacks her enemies swiftly and without warning. Enemy generals have tried to study and learn from this new threat but so far none of them were destroyed one in combat for them to inspect.
It is unknown at this time of the maximum range this tank can 'teleport' itself or how often it can repeat the process. The Enforcer left the public astonished. Scientists claim it would not be possible for the tank's crew to survive under warp conditions, especially after repeated warps, claiming the crew would eventually be completely wiped out. They also challenge the fact of how the tank can maintain its structural integrity. Many are calling the tank a hoax.
Even if warp technology was discovered it would be a extremely unstable, meaning the tank under many circumstances would simply disappear and never return again. As more and more of these tanks are built out of Alexander's War Factories and show astounding results from battles around the globe, more people are proven wrong. By the time Alexander's enemies fear her, it will be too late.
-Lore by Overdose.
The new Enforcer is brought to you by The Shockwave Mod team and: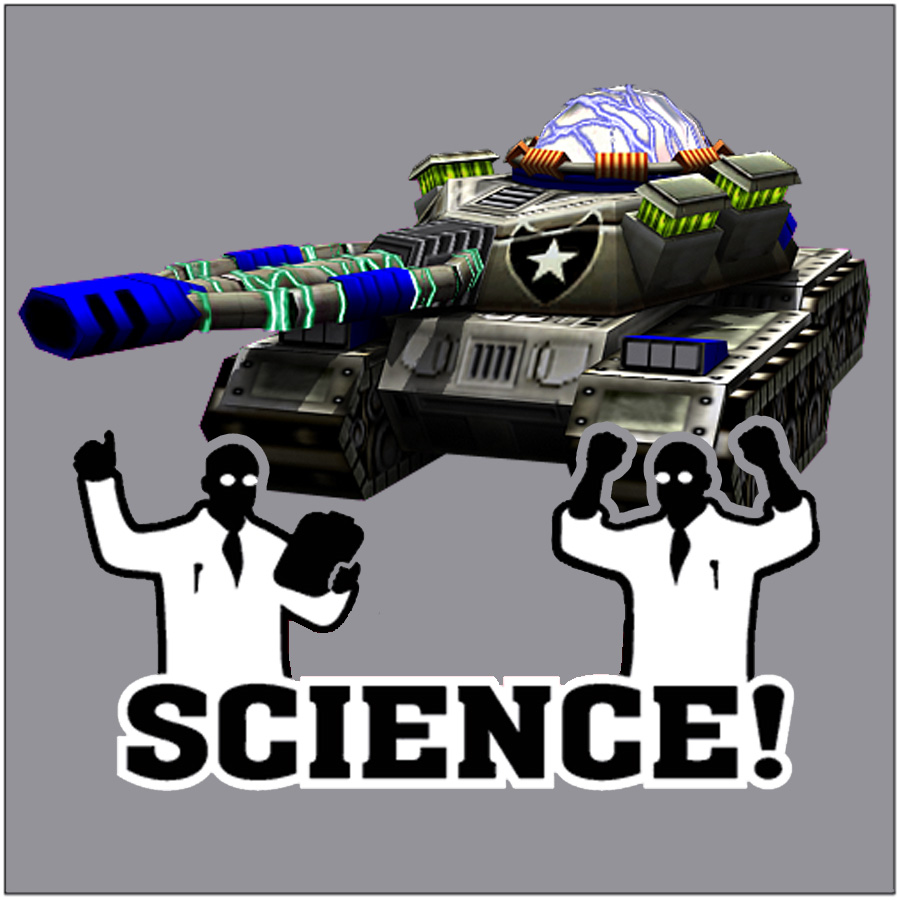 - The SWR team
Bonus Get: