How this evolved...
1) The SSG has greater spread and shorter barrels than the pump-action one, so I decided to take DoomNukem's one-handed sawed-off as a base and enable dual-wielding them.
2) For firing mechanic I'd suggest the following. To begin with, we have 4 barrels, from left to right: left SG-left barrel, left SG-right barrel, right SG-left barrel, right SG-right barrel.

Let the secondary attack fire the rightmost loaded barrel, and primary attack fire the double-blast with the rightmost fully-loaded SG, if there are no fully-loaded SGs, fire the secondary attack (same as with the single SSG). This is the simplest logic possible to enable any possible combination of shots: 2+2, 2+1+1, 1+2+1, 1+1+2, 1+1+1+1.

Reloading order: the less-loaded SG first (it may be the left one if first single and then double shot is fired), otherwise right first.

3) Sprite work is done, the scripting could follow if somebody picks up.
4) Added draw/deselect sprites.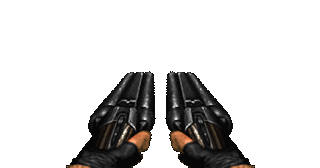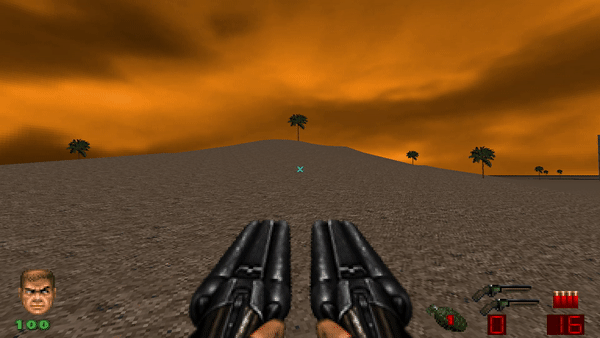 5) Did the scripting based on the single SSG script.
Edited by: Zodomaniac