It's not often that a game comes out with a level editor simple enough for the average gamer to use, yet offer a robust set of tools and content to take advantage of. Far Cry 2's level editor makes level design accessible to those with only cursory knowledge of game design or modding. It may look easy, but designing a level that's worth playing takes some major effort. Think you have what it takes to make a great multiplayer level? Well now's your chance! Enter ModDB's Far Cry 2 level editor contest and have your level design skills checked out by the Ubisoft Far Cry 2 developers and get the chance to win some hot gaming hardware thanks to Alienware. There are three categories to compete in during the contest:
What the..!? Award
Create something different, experiment with the Far Cry 2 level editor. It could be anything: a challenging 4x4 offroad course or a hang glider race -- stretch the Dunia engine to its limits. Levels entered in this category shouldn't revolve around the number of frags you need to win. Originality in design and gameplay gain top points.
Nostalgia Award
Recreate your favorite moments in gaming with some African flavor. The challenge is not only having a similar layout in level design, but making sure it looks good and works too!
Real World Landmarks Award
Far Cry 2 is all about realism and attachment to your in-game avatar. What better way to strengthen that bond than by creating addition real world environments to play in? Recreate famous, real world landmarks (present, post-apocalyptic or otherwise) in the Dunia engine with stunning accuracy while maintaining game balance in multiplayer matches.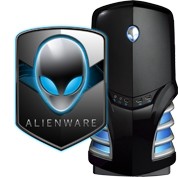 We have 3 fully kitted out Alienware PC's and 3 Ubisoft game titles (you pick) to give away (prize tab for full details).
3 Alienware PC's
A different winner will be picked in each of the categories, and each will be receiving a personalized, fully kitted out Alienware PC (each worth over $2000US), custom built for Far Cry 2.
3 Ubisoft Games
A different runner-up will be picked in each of the categories, and they will be receiving a Ubisoft game from Ubisoft's Christmas 2008 line-up. Plenty of great titles to choose from like Prince of Persia.

Sorry but you are too late - the competition is closed and the winners have been announced!
Pick a category you want to compete in (any gameplay mode is acceptable) and start working on your map in Far Cry 2 for PC
If you are not already a member of Mod DB sign up
When your map is complete (must be playable), grab it from your Far Cry 2 map folder (MY DOCUMENTS\My Games\Far Cry 2\user maps) and ZIP it up
You are now ready to upload your map to ModDB and enter it into the competition. You can enter as many maps in any category as you please.
Get those creative juices flowing and show us your designs (also please post WIPS and join in the forum discussion)!


Your level will be played and judged by members of the Ubisoft Far Cry 2 development team and Ryan, Dave and Mark from Mod DB. Each level will be judged according to the following criteria:
Aesthetics: Visual fidelity/accuracy of design /10
Functionality: Does it work? /10
Balance: Is it fair? In (team) deathmatch play, do both teams have equal advantage? /10
Fun Factor: Enjoyable? Do you lose track of time while playing? /10


By entering this competition you agree to abide by all rules found on the rules tab. You must read this before submitting your entry. Good luck mappers!