After only four weeks open to submissions, the Far Cry 2 Level Design Contest received over 250 entries across all three categories. The variety, creativity and effort put forth by the large majority of entrants was overwhelming to say the least. It was no easy task paring down all of the entries to just the one winner and runner-up for each category. ModDB and Ubisoft judges took the task seriously, embarking on marathon internet and LAN multiplayer sessions to narrow down the field. It was an incredibly extensive, rigorous yet fun-filled process. In the end though, only the winners can take home the spoils—a brand spankin' new high-end gaming rig (the Area-51® X58) courtesy of Alienware. Runners-up receive any Ubisoft catalogue game of their choice. Drumroll please...
What the !? Award
The aim of the "what the!?" award was to create something different and to stretch the Dunia engine to its limits. Levels entered in this category were judged more on originality in design and gameplay.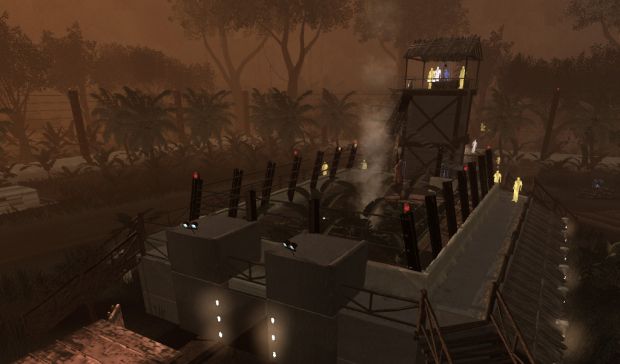 R6_Eagle_9 took inspiration in a well-known giant dinosaur movie (not King Kong, the other one) to bring you back in the memorable opening scene when raptors escape from their cage. A well balanced map that serves up plenty of action or allow you to try your hand at stealth while moving through dense vegetation. Exciting times to be had in all gamemodes.
Runner-up: The Expedition by paradoxmp
Nostalgia Award
The aim of the "nostalgia" category, was to recreate your favorite moments in gaming with some African flavor. We received all manner of levels from stock standard FPS games though to platformers and even a J-RPG inspired one.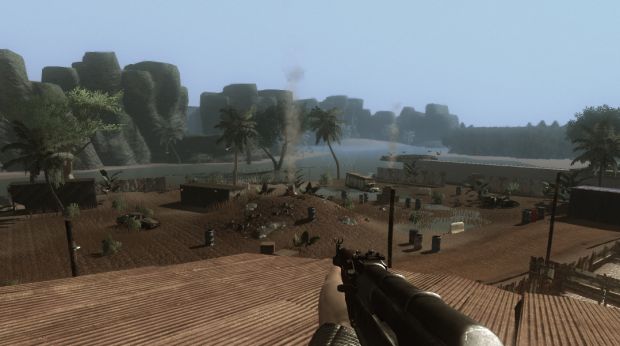 A re-imagining of the most popular shooter of 2007 multiplayer map that carries over with it the same balance and intensity for firefights. Move between cover and take your opponents head on or circle round the back via the river. Best results on 'Capture the Diamond' gamemode.
Runner-up: Goldeneye Facility by razorb
Real World Landmarks Award
The aim of the "real world landmarks" award was simple. Push realism in Far Cry 2 to the limits and recreate a famous landmark for people to play in. From the North Sea to Ellis Island and Manhattan, some awe-inspiring landmarks were made with stunning attention to detail.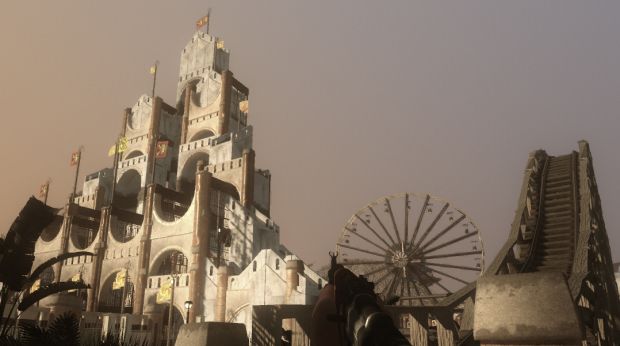 While not a 1:1 representation of the actual theme park, Resorts Race takes a number of major attractions you see at places like this and put them together in a way that is not only amazing to look at, but a blast to play as well. Plays well on all gamemodes, deathmatch is great use a quick race/tour—providing you can resist blowing everyone to hell and back at the starting line.
Runner-up: The North Sea by shapelessform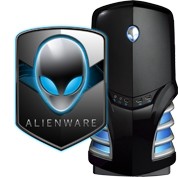 Firstly, a huge thanks to Ubisoft and Alienware for supporting this competition organized and run by the ModDB team. Secondly a congratulations and bigger thanks to all the winners and those who entered. Many poured their heart and soul into their map and the end result blew us and the Far Cry 2 team away. (If you would like to know how the Ubisoft & ModDB judges saw your map - contact us). You can view or play all the maps entered in this contest (plus more) in the growing addons section of ModDB's Far Cry 2 profile and on our official competition server 69.12.25.12. That's all for now!