Most of the information here is pulled from last week's development blog, with a few adjustments and additions. Be sure to check our blogs to stay in the know!
2008 Mod Of The Year: Top 100!

Thanks to the support from our dedicated fans, both Red Alert: A Path Beyond and our sister project RA2: Apocalypse Rising have proceeded into the Top 100 and are now candidates for Indie Game of the Year in the Released and Upcoming categories, respectively. Please stay with us and remember to vote in phase two, because now it really counts.
Vehicle Changes
We're in the process of fixing up a lot of the vehicles and redoing several of the older models as you know, but our changes include some what are more or less considered in "final form." For example, the texture for the Ranger's windshield and on the Tesla Tanks' axels are being fixed up. The Allies' APC has also been given snow, desert, and forest camo schemes inspired by the RA1 cutscenes, and the Longbow is being given its snow camo variant as well. Eventually, all units will have variants like this.
In addition, on our to-do list is preparing brand new specularity and normal/bump mapping for the vehicles. I'd hate to hold up a new version just because she shinies aren't ready to go in time, but they should not take too long to get ready.
There's more to a game than just how it looks, of course! The suspension, rigging, and overall feel of many vehicles are getting updated as well. Rangers, Tesla Tanks, and Radar Jammers all now roll over rougher terrain easier, and V2 launchers have gotten a bit of their traction and old mountain-climb capacity back. Artillery now turn a bit slower as per Red Alert 1, but are a much more stable firing platform.
Many vehicles and defenses have had their blind spots tweaked as well; Light Tanks now actually can now chase off low flying Hind helicopters, and the Flame Tower can hit you from nearly any angle unless you're very close to its base. AA guns have been given a range bonus to stop Hinds from loitering high above the Allies' base, too, and can now fire directly above themselves.
Mobile Radar Jammers, in addition to their handling adjustments, now have double the jamming range and double the irritation factor. Whenever in proximity to a Soviet radar installation, they can now broadcast--team wide for all Soviets to hear--incredibly annoying bursts of static and constant hissing interference. Of course, it's over the same channel you receive EVA announcements on; if you want to hear again, you'll have to either mute your EVA or kill that jammer!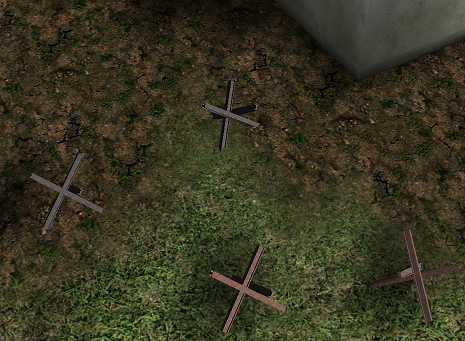 It's worth mentioning that the hedgehogs are set up and animated. They're nearly indestructable, but if you find a damaged/rusty one you can either use concentrated firepower or an Engineer's new clearing charges to destroy them and open up new paths for vehicles. Only explosive weaponry has a ope of damaging them, and they cannot be run over; infantry can typically find a way to climb over, or go around, the barricades. To simplify things at the expense of making it seem a bit arcadey (which is not always a bad thing), this means you can kill the red ones if you want to, but cannot kill the black ones.
Hourglass Flying: Try it now!
In previous weeks we've shown off the new remake of the old Renegade map Hourglass, first shown in our fan projects section. It's less a reconstruction and more taking the concept and making it a playable, visually pleasing place to fight and die. While it will be included in the 2.0.0 download, if you own a copy of the original C&C Renegade, you can go get a beta copy right now!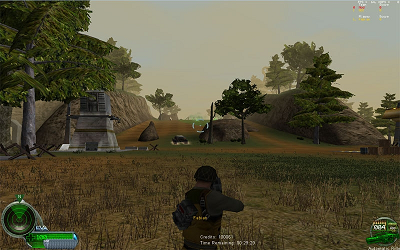 Planet C&C is hosting the download of version .98 of C&C_HourglassFlying and you're more than welcome to grab it and give us some feedback. Please note that this C&C_HourglassFlying is NOT compatible with A Path Beyond; it is only for owners of the original C&C Renegade. A download mirror is also available.