Attention Fallout 4 modders, we only just escaped Vault 111 to bring you this development but better late than never! To celebrate the recent release of the Mod Creation Kit our friends at NVIDIA are currently hosting a massive $40,000 Fallout 4 Modding Contest. There are several categories you can aim for with your creation and some awesome prizes to reward those deemed the best of the bunch.
The Categories
Status: Mods manipulating the way things work in the game, like dialogue, audio mods, patches, UI changes, and Utilities
Inventory: Mods based around creating weapons, enhancements to existing weapons, apparel, aids/chems, miscellaneous items, and more
Data: Mods focusing on new quests and Fallout 4's Workshop mode
Map: Mods featuring new environmental elements— new towns, cities, vegetation, environmental art, and more.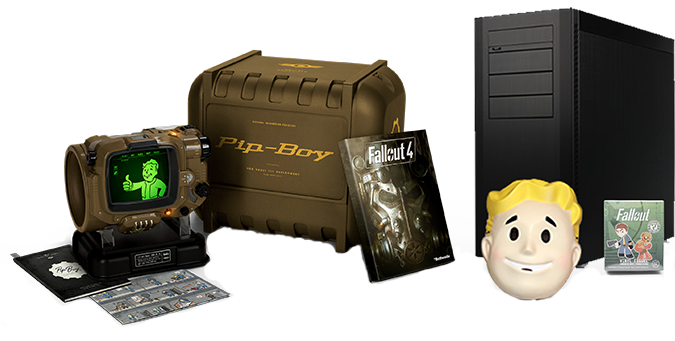 The prizes
Grand Prize
$10,000
Fallout 4 custom PC
Engineering support from NVIDIA
1st Place category winners
$5,000
Bethesda Gift Bag
Geforce GTX GPU
Finalists
Bethesda Gift bag
GeForce GTX GPU
NVIDIA will be selecting the top five mods in each category to move into the public voting final which begins July 11 with each entry based on the following criteria:
Originality and creativity
Overall graphical or functional quality and polish
Entertainment value or "how fun is it to play?"
The deadline for contest submission is July 3rd, 2016. As always we'd love to support the Fallout 4 modders by hosting your crafty creations on Mod DB which you can do so here. For information including how to get started head on over to the official contest page. Good luck!