*Archived content originally posted to tumblr in 2015
Guard Duty: A Development Retrospective - Dev Diary #2
New name, same game!
Much like the masses of health-junkies determined to reinvent themselves with each new year that passes, I too take a guilty pleasure in bringing a shiny new 'me' to the table. I was never particularly happy with our previous moniker 'Clicknpoint', the naming was a rushed decision made many moons ago whilst trying to get business cards printed in time for a convention. Besides, it's a bit of a mouthful and has a 'n' in the name, which is just confusing.
So with the whole English Dictionary at our fingertips, which word (or combination thereof) best describes us?
Sick Chicken, apparently.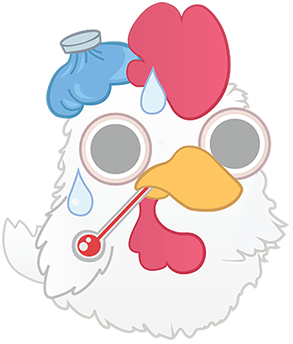 It's silly, It's easy to say and is (hopefully) memorable. I didn't stray too far from my roots with this one and thankfully Andy was happy to go along with my strange attachment to our plump feathery friends. You see, with my original AGS handle and personal email address being 'OversizedChicken' I later adopted the nickname 'Chicky'. Despite half of the internet thinking I was a girl, the name stuck and with that the tradition was well and truly ingrained. So I went for something similar and Andy liked it, win!
So, about the game…
The further we get into development the more serious this feels (this project has completely taken over my life), me and Andy both felt a decent web presence was in order. Luckily, Andy happens to be a bit of a whizz when it comes to making fancy websites, in super quick time too. With a few mock-up images in hand I sent him to work on a website to showcase our work and In double time he came back with a fancy adaptive web/mobile site. Good lad.
You can check out our new website by following this link:www.sickchicken.com
We're planning on starting a Greenlight page in the new year and will be putting some form of trailer/gameplay video out around the same time, as many of my fellow Adventure Game developers will know, a trailer is a particularly tricky thing to get right. I don't want to give away too much of the game before people have had a chance to play it, whilst at the same time a trailer consisting of just walking and talking to NPC's wouldn't be very exciting. So before I can think about trailers or gameplay examples, I want to have a bit more of the game polished and featuring the final graphics, sound effects and music etc.
In regards to our progress, I was (*cough*) a little ambitious with my initial predictions for how long this beast would take. The whole process has been as huge learning curve, the amount of tiny details that make up the big picture is something I simply didn't see coming. It's one thing drawing up a nice background location but to get that location to feel alive and to feel lived in takes a lot of work. I'm determined to have every last pixel in the game accounted for, with an interaction animation for every possible action the player takes and with each asset feeling consistent throughout the journey. Guard Duty is still a long way from being finished but I'm chuffed to bits with what we have achieved over the past two years. This is truly a passion project, with no evil producers or shareholders breathing down our necks. We're able to take as much time as is needed on each area of development, sometimes even longer than is needed!
We've been working pretty hard behind the scenes, recently we've reworked our gameplan, removing some sections of the game that were unnecessarily drawn out, reworking puzzles to allow for more player satisfaction and less backtracking, that sort of thing. We also have lots of cool things implemented that I'm really proud of and we've (fingers crossed) managed to keep a consistent quality throughout every location. We're at the point where I'm finally happy to call it the second 'act', that is, the player can progress through the entirety of the first act, with *almost* all of the assets in place and all of the core puzzles.
I've finished the majority of the background assets for the second act and am now starting to put the locations together in AGS with placeholder characters and objects. Thankfully I've spent some time creating some of the larger cutscenes for the penultimate act, but do still have a lot of animating ahead of me.
So, to finish off this post. Here are a few animated images taken from our current build, I hope you like them and please feel free to drop us a comment or DM on one of our social media pages.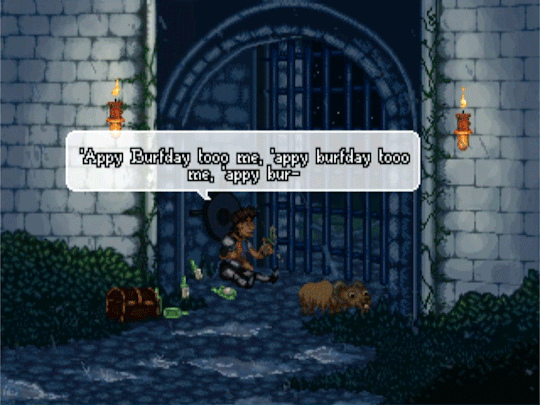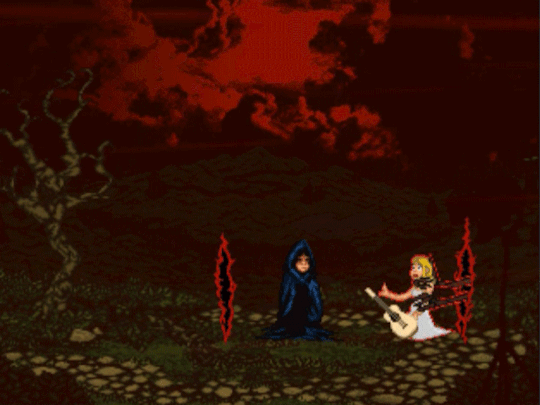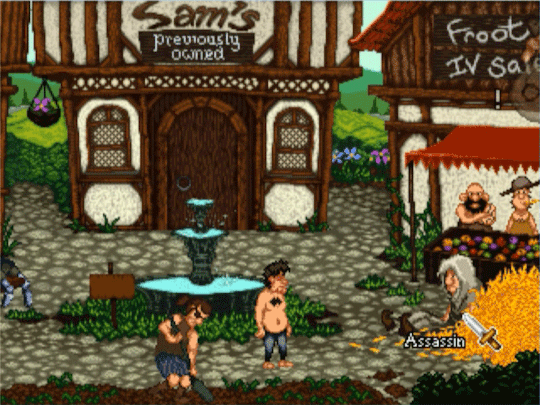 Cheers!
-Nath