It's been a long wait, but Bethesda's previous generation of open-world RPGs are finally available, DRM-free, on GOG.com. Fallout 3, Fallout: New Vegas, and The Elder Scrolls IV: Oblivion have been released – and are each currently on sale for 50% off.
Not only are the base games included in these releases, but so too are each game's officially-released DLC and expansion packs compiled as Game of the Year, Ultimate, and Deluxe Editions respectively. For Fallout 3, that includes Operation Anchorage, The Pitt, Broken Steel, Point Lookout, and Mothership Zeta. Fallout: New Vegas comes with Dead Money, Honest Hearts, Old World Blues, and Lonesome Road. Oblivion, meanwhile, includes Shivering Isles, Knights of the Nine, Fighter's Stronghold, along with a number of extra weapons and dungeons. And yes – you get the Horse Armour!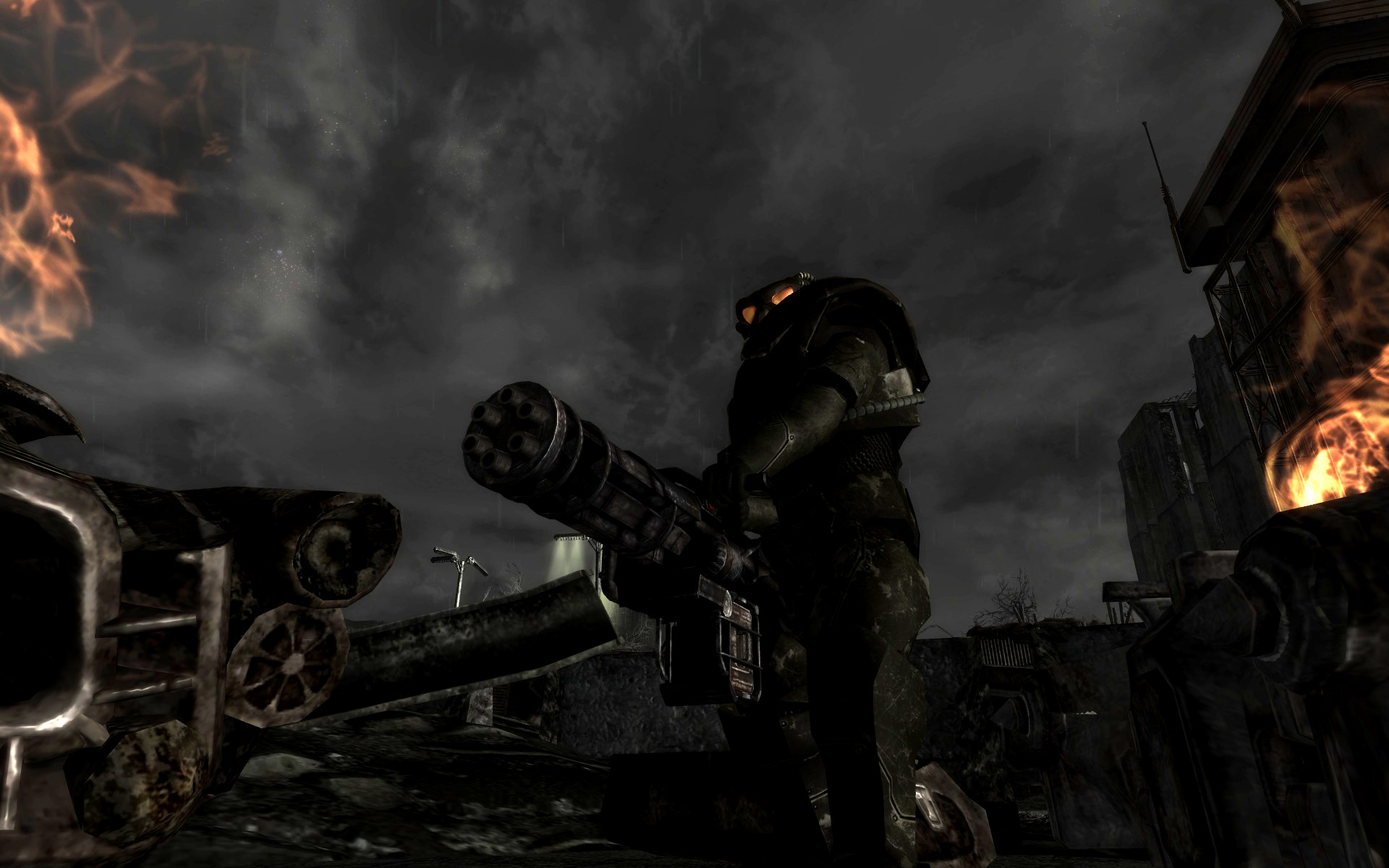 If all that isn't enough questing for you – and to celebrate the DRM-free release of these open-world RPGs during our Mod Appreciation Week – we've listed the single biggest and best best mod for each game that deserves its own attention just as much as anything created by Bethesda.
---
"The aim of Fallout 3: Wanderer's Edition is to improving the challenge, sense of immersion, depth of gameplay, and range of options compared the vanilla game. Generally, you'll find the wasteland to be a more dynamic but far less forgiving place. FWE's development is guided by two objectives. The first is to enhance the First-Person-Shooter (FPS) elements of the game (while still preserving non-FPS options). This includes making combat faster paced, exciting, and more player-skill based. The second objective is to enhance the role-playing elements of the game by emphasizing choices and consequences, balance, character development, immersion, and the range of viable options."
---
"A near Total Conversion for Fallout: New Vegas. Fallout: Project Brazil adds an all-new story around a new player character, an adopted resident of Vault 18. You'll discover a pitched battle between the Survivalist Raiders, the New California Republic, and The Super Mutants, which shapes the politics and events leading to the NCR's invasion of the Mojave. The story takes place in 2260 - many years before the Courier awakes in New Vegas, while the Enclave struggles to rise again on the West Coast."
---
"A self-contained total conversion that bases upon the Oblivion game engine, but has no relation to Oblivion's lore. It is a world in which neither Tamriel nor any other TES based name exists. The continent itself on which the game is situated is called Nehrim, it is completely independent from the base game. Our aim was to create a fantasy world which is as lively and atmospheric as realisable in the limits of our possibilities. We primarily developed Nehrim for those players who love RPGs and were disappointed by Oblivion on that score."