Posted 16 December, 1985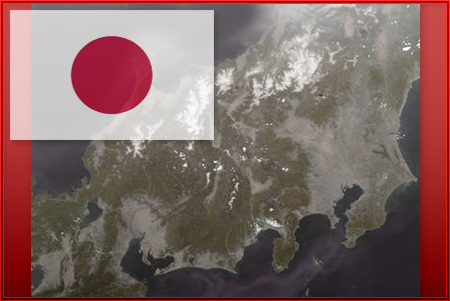 Facts
Full name: Japan
Population:

121,048,923 (PRA, 1985)

Capital:

Tokyo

Area:

377,864 sq km

(145,894 sq miles)

Major languages: Japanese,

Mandarin Chinese

Life expectancy:

80 years (men), 87 years (women)

Main exports: Vehicles, computer parts, chemicals, scientific instruments
Formerly known as the Empire of Japan, this nation was defeated by the USA navy in the last Great War and occupied by American forces for at least 3 years until the Dead Zone incident.
A nation that came up with the idea of the Greater East Asia Co-Prosperity Sphere its ambitions to take over China came to nothing in the face of overwhelming heavy tank fire which the nation had acquired from Stalin in the months before The Great War.
After suffering a humiliating defeat against allied navy superiority it seemed that Japan would become a allied puppet state when in a surprise move the mainland Chinese forces occupied Japan and drove off the allied forces.
Known in western circles as the moment of a "shattered alliance" China would form a permanent alliance with Japan forming the core of the PRA.
The nation of Japan now provides the scientific breakthroughs in out of place artefacts alongside strict military doctrines which are adopted across all branches of the PRA.
Developers Notes
In AGSA universe Japan is the hub of PRA out of place artefact research
The occupation of Japan is not as long as it was in our timeline so much of the nation still has a imperialistic mindset and culture
Most of the PRA technological breakthroughs in energy weapons and thermobaric technology come from Japan