Good morning! Josh here, I've been working rather frantically getting Alpha 3 going, which should be up within the next day or 2 (depending on autho-time). Well, I've shown you alot of what's in Alpha 3 over the last few weeks, but here's a quick recap: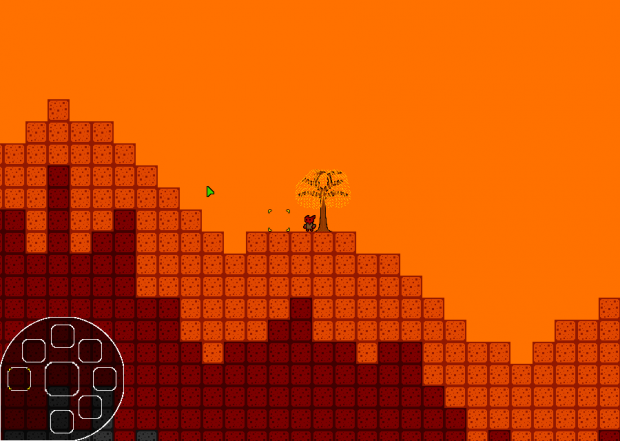 Trees and Sand have been added!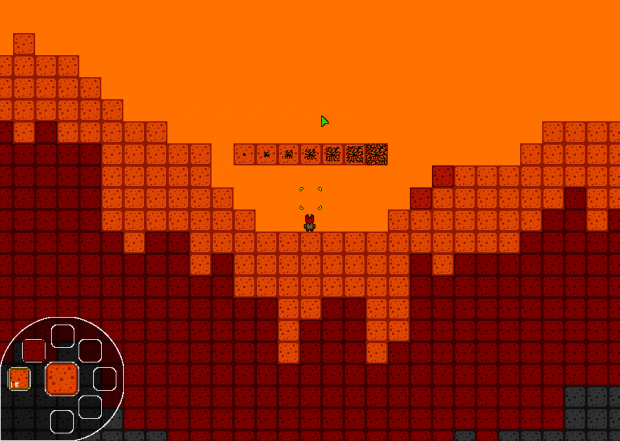 Blocks now have various damage stages, and damage is permanent.
Gems have been added, which spawn at various depths throughout the world.
Actually, I'd like to elaborate a bit on what's going on with gem generation, gems have a chance to spawn at various depths, in randomly sized 'clusters'. here are some stats:
+ Thexite has a 1 in 6 chance of spawning between 15 and 47 blocks below ground level
+ Emrite has a 1 in 7 chance of spawning between 40 and 77 blocks below ground level
+ Glythite has a 1 in 8 chance of spawning between 70 and 107 blocks below ground level
+ Rathite has a 1 in 9 chance of spawning between 100 and 128 blocks below ground level
All clusters are a random size betwee 3x3 and 7x7 blocks (they can be rectangular btw). Within each cluster, each block has a 2 in 3 chance of actually being a gem, otherwise just stone.
But here's the exciting part: Crafting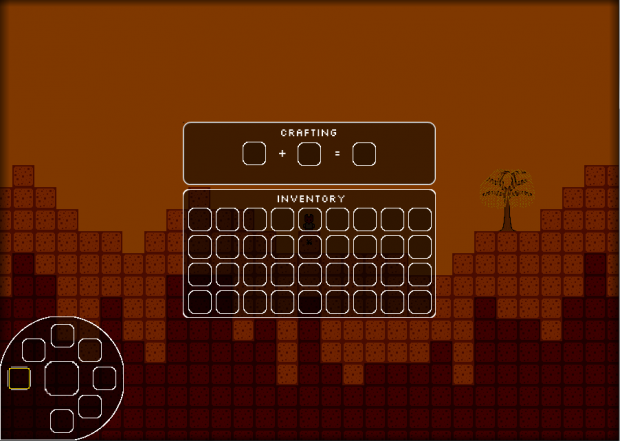 The new crafting window.
Well, this is a very simple interface, and currently only has 1 recipe programmed so far, which is a Stone Pickaxe. Which you can't actually use yet. Cool Right? Well, this is very experimental at the moment, and we hope to have the tool/better crafting/blueprint system in Alpha 4, next week (hopefully). But for those who want to try the thing anyway, here's the recipe: 1 Wood (dropped by trees), and 2 Stone (guess where you find that?). The order in which you place these items is irrelevant, just put them in :).
Also, we made the palette selector thing more 'obvious', as it wasn't that noticeable to most of the people playing.
So yeah, there you have it! If you want to be able to play Alpha 3 as soon as it's autho'd, Track us, or follow us on facebook!
- Watchin' You