Here at Fall of Saigon we are getting excited with all the progress we are making and the new team members we have showing excellent promise for future awesomeness. We have recently added a new weapons modeler/coder to the team.
Today we have several screenshots from our DaNang level which the team has been working hard on.
Using many reference photos of real buildings in Vietnam to bring the city to life with an authentic Vietnamese feel. We hope to create the effect that the level was really lived in when you have to fight your way through it to defeat the opposing team.
We are still looking for to fill some positions on our team. If you are interested in joining us please stop by our website at www.FallofSaigonMod.com and sign up in our forums to let us know you are interested. Some of the positions we are looking for are:
Model Rigger
The Fall of Saigon Team is looking for someone to rig weapon and player models. Our animator is ready and waiting to animate all of our new weapons, all we need is someone with the skills to get them rigged and weighted so we can get them in game.
Programmer
We are looking for an additional programmer that can assist our lead coder in polishing up the initial alpha and helping with coding of more features as we move forward.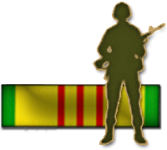 Additional Level Designers and Modelers interested in helping our team are also welcome.
If you are interested in helping us in any way, please contact us at www.FallofSaigonMod.com