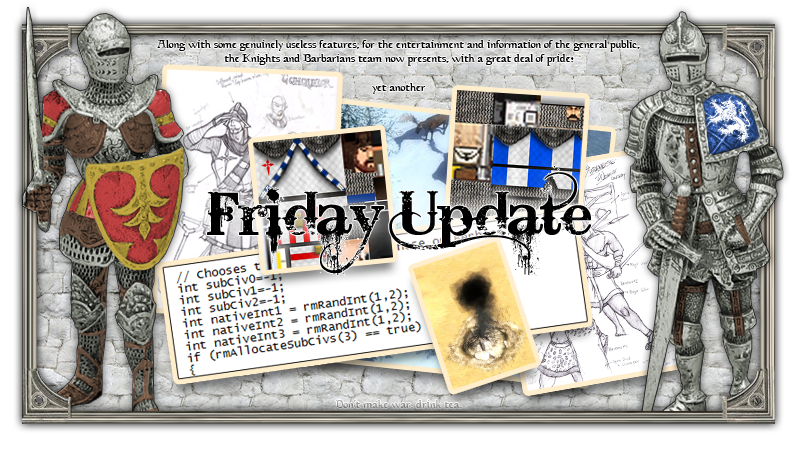 Thanks to AOE_Fan's lightning-like progress on scripting, we finished most of the Prologue maps a long time ago, but a lot of them weren't quite done yet, as the appropriate Barbarians hadn't been textured and coded yet. We're currently busy trying to get those done, so that the maps really are fully done. These are the latest two Barbarian units to be finished: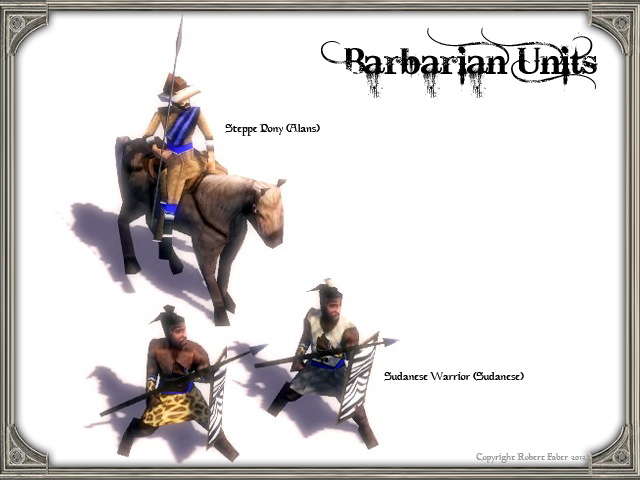 The Sudanese Warrior is the unit that belongs to the Sudanese subciv (who'd have guessed?), and it's crap. Well, perhaps not really crap, but it's not a particularly good fighter either. This is offset by the highest buildlimit of all Barbarian units though, so an group of these Sudanese chaps is not necessarily useless in battle. The Sudanese will appear mostly in African maps, such as Sahara and Savannah. The Steppe Pony is the unit that belongs to the Alans, a subciv that will appear mostly in maps of the Caucasus and the more southern part of the Eastern European steppes. The Alans were famous for their excellent light cavalry, and the Steppe Pony is exactly that.
Now, as a little extra, here's the concept art spangopola made for the Sudanese Warrior, on which the unit texture is based.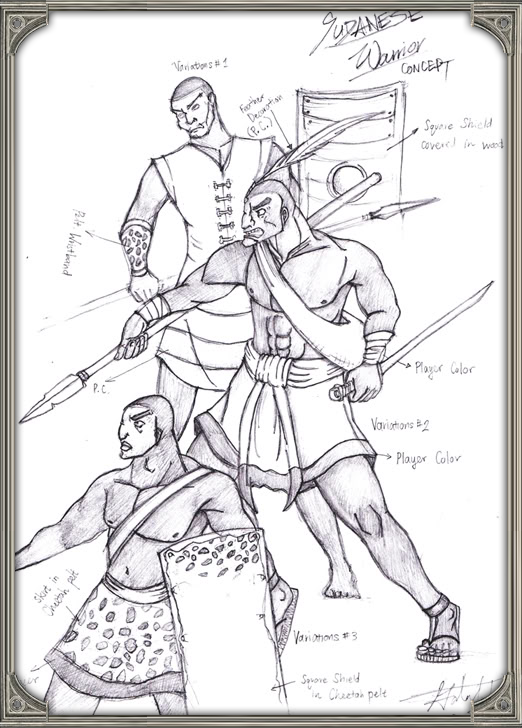 I'm not going to say much about this, but I can tell that we've got something special in the pipeline for a future Friday Update...
Dude wrote: Ohh perfecto. Just need to find a way to upload this damn video...

K&B salutes... Mario Monti. No slow introductions to austerity, 6 years added to the Italian pension age in a single day. If only all European leaders could be this convincing...
K&B refutes... Middle Eastern buildings. It's almost impossible to texture them without making it look like copying WotTA's Lebanese immigrant buildings.
- Quoted from peugeot407