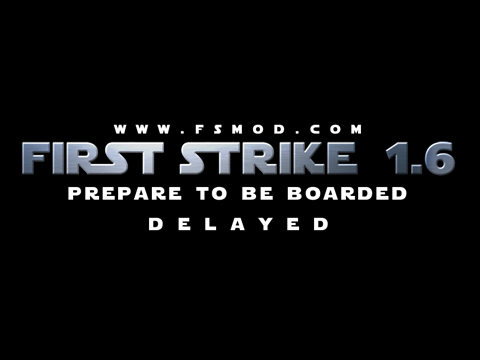 Greetings Troopers!
We just wanted to give you a quick update regarding the current status of the release of First Strike 1.6. It is a case of a good news and bad news story. The good news is that the release is pretty much finished and ready to go with just the last tests on a public release candidate to be performed before we're ready to get it into your grubby little mitts. The bad news is that the First Strike Forum server has suffered a sustained cyber attack by some dirty hacker which keeps bombarding our server with extremely high levels of spam which is preventing us from getting the thing back on line again. We're working on the problem, but it is quite an involved process which is now hampering production. Unfortunately the forum server is linked into the mod updating process, so we really need to get this sorted before we can release FS 1.6. The most annoying thing is that if this had happened a week later FS 1.6 would have most likely already been out the door, and this problem while still being an annoyance for sure, wouldn't have seemed quite so critical as you'd all have already got a hold of the new First Strike. This timing really sucks to say the least.
Rest assured that we're working to resolve this problem, and that as soon as we do we'll get this new content out to you ASAP. We're positively gagging to get you all playing it. So wish us luck as we tackle this dirty little hacker's handy work.
So bear with us and we'll soon...
See you on the Battlefield Troopers!