So, what happened this week in our hidden pirate cove?
Blob shadows
Due to the massive request of this feature I worked on a way to display the character shadows. No, unfortunately these are not real dynamic shadows since they not work on iPad and older computers. Instead I choose to do something more old-school using a textured quad and some code to orient it to follow the terrain geometry. Sure, as always, it can be improved or replaced with something better but I'm already happy with the results.
Indoor scenes and camera
We also did our first indoor scene, it's going to be used as a little store. It's a separate scene because this way it's easier to add more detailed objects and a different camera style.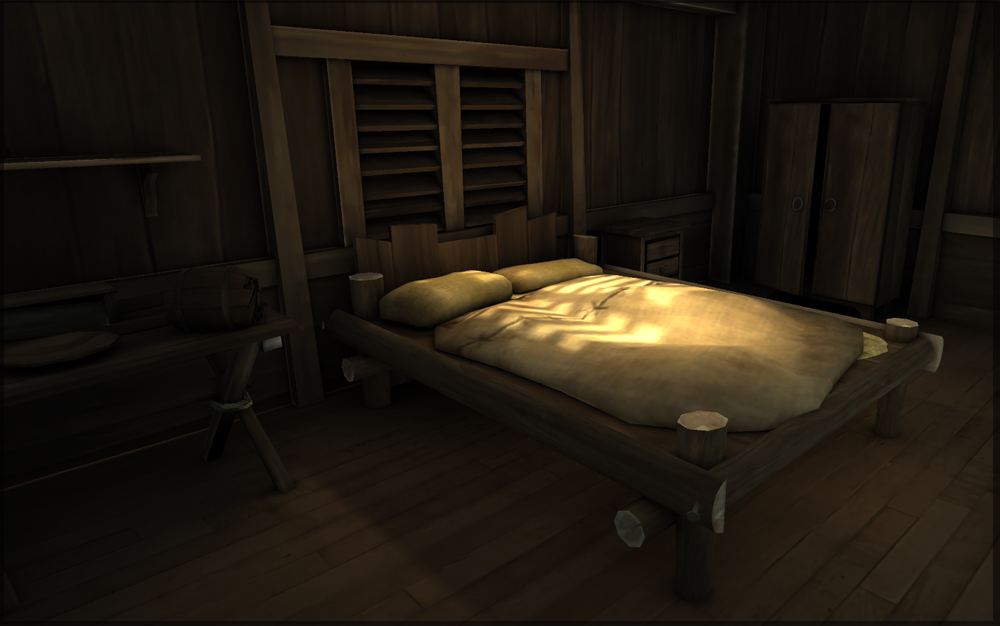 The camera used for little indoor scenes like this will be completely automatic, similar to the one used in point&click adventure games. And no minimap for indoor scenes! You're not getting lost in here, right?!
Here is our traditional weekly video, enjoy!