Hello my friends!
The time has come. It is the 1st of December and Santa came early to the Stargate loving community of ModDB.com, bringing you the new public beta release of Stargate: War Begins.
And what's new, you ask?
The mission:
I am happy to announce that finally, prequel mission 4 has arrived, thanks to the hard work of Mularac and The Stargate War Begins Voice Acting Team. In the near future, you can expect a much more rapid production of missions thanks to the enthusiasm of Mularac and the Voice Actors.
The ships:
We have been working on implementing many ships seen on the two series and the movie, not to mention the improvement of the old models.
-The young but powerful fleet of the Tau'ri has gained some very new, strong assets, like the AG-3 satellite group or the new F-302. Also, the BC-304 and BC-304B models have been totally re-done by DreamorCZ, bringing you the most accurate, and most detailed models of the BC-304 class ships seen to date.
-Brand new Ancient ships, including the Frigate used by the Replicators of Asuras, and the city of Atlantis, pride of the Lantean empire!
-The Goa'uld armada has again grown more powerful, with the Tel'tak cargo ship, the Destroyer class fire support vessel, the universal ship repair drydock, the Pyramid ship of Ra, and the allmighty flagships of Anubis and Apophis!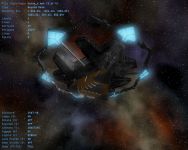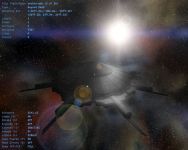 -The Replicator mothership's mesh has been re-done, and they are now able to construct their Orbital Landing crafts, the so-called Spiders.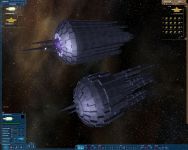 -The lost tribe of the Asgard has arrived with their fancy new toys for you to play with!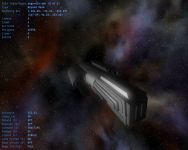 -As we have before, we arranged for some surprise content, including the Andromeda Ascendant, and another really secret surprise vessel, you will definitely enjoy. For these ships, check out Nexus Skirmisher!
Also, we have improved many weapon and shield effects in the mod. Keep in mind that the mod is still work in progress, so your ideas and thoughts are welcome!
To share your thoughts please visit our ModDB profile:
Moddb.com
or visit our forums at:
Stargatethewarbegins.tk
If you would like to contribute to our mod, please write an email to SoulAssassino at:
p.morpheus@gmail.com
We need the help of texture artists, modellers, mission makers, and voice actors!
Thank you for your interest in our mod, we hope you will enjoy playing it as much as we enjoy making it!
Best Regards:
SoulAssassino and the Stargate: War Begins team