Installing Mods for XP and Vista:

Installing current generation Spore mods is simple enough, simply copy the .package (eg improvedinterstellerdrive.package) file into Spore's Data directory. The data directory is typically located in:
C:/Program Files/Electronic Arts/Spore/Data.
For example the file pathway for the installed package would be:
C:/Program Files/Electronic Arts/Spore/Data/improvedinterstellerdrive.package
Here is how i get to it: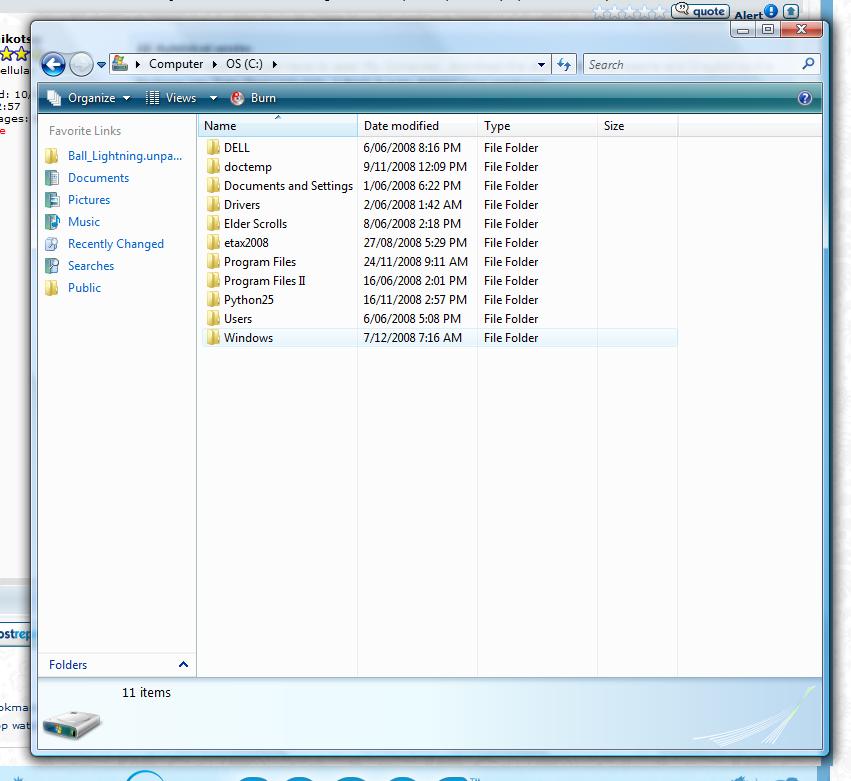 You can see the first pathways from the desktop at the top of the bar.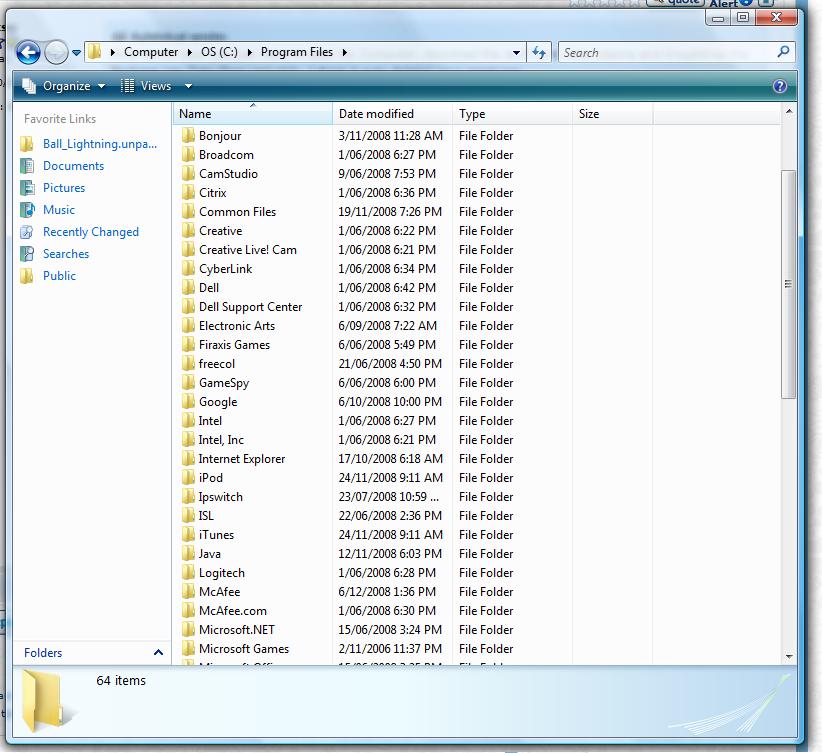 This will show you were your spore game is installed, if it is not like this, it may not be possible to properly install spore mods, and we advise you uninstall your spore game (this may result in loss of game).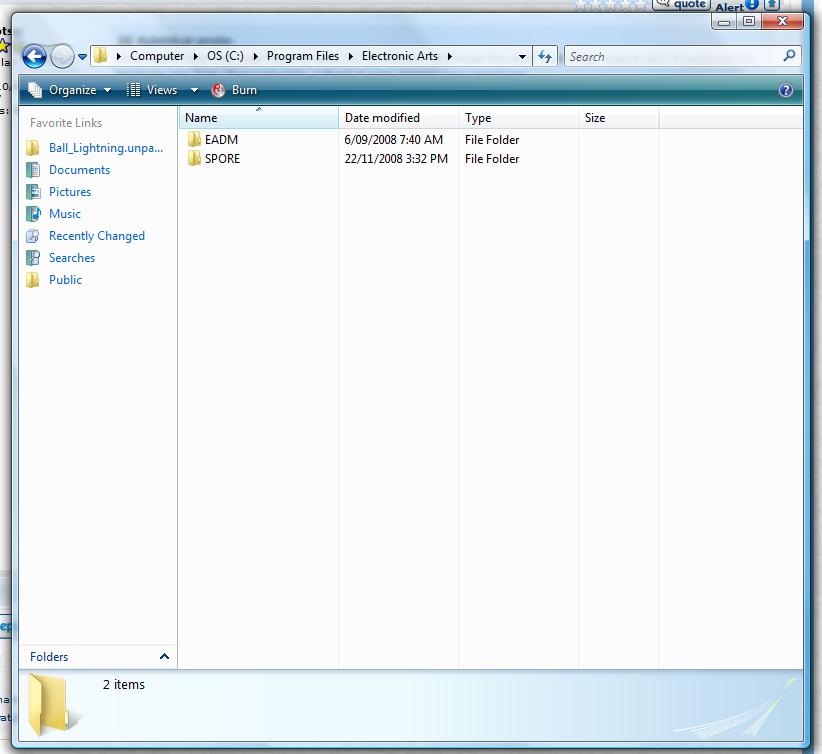 This is what it should look like inside the Electronic Arts folder.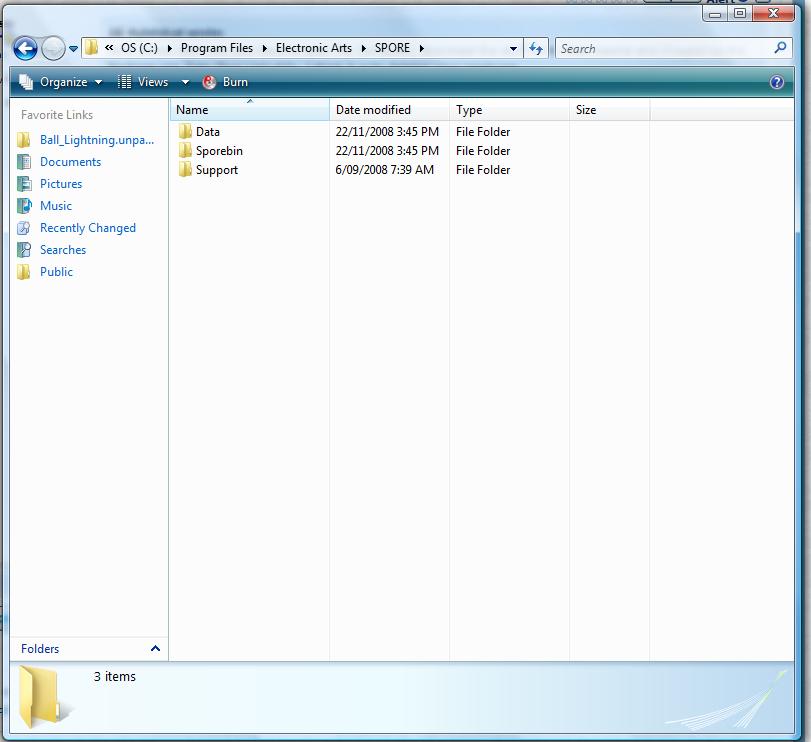 The insides of the spore folder. Now we enter the data folder.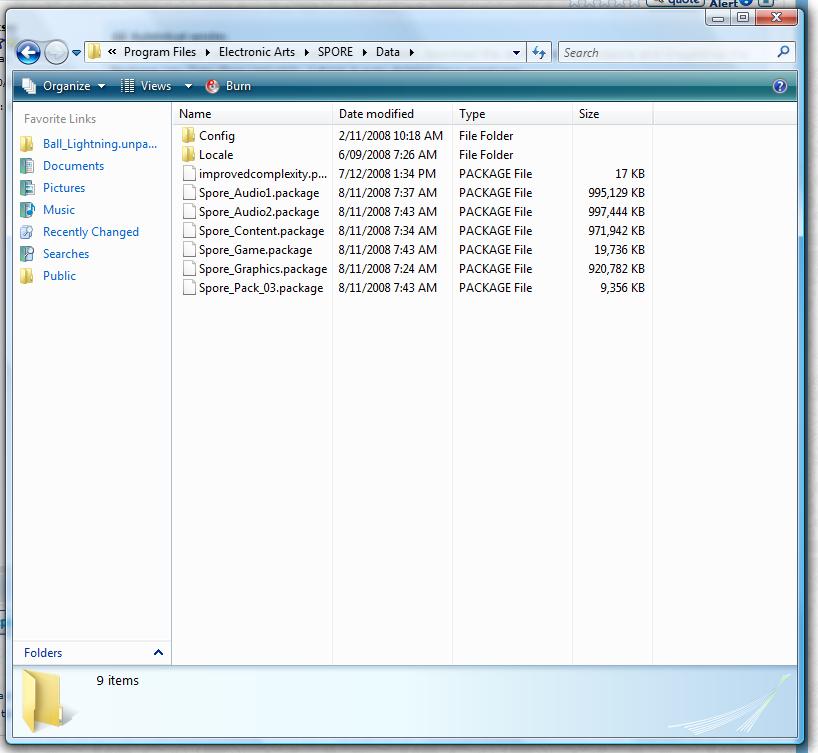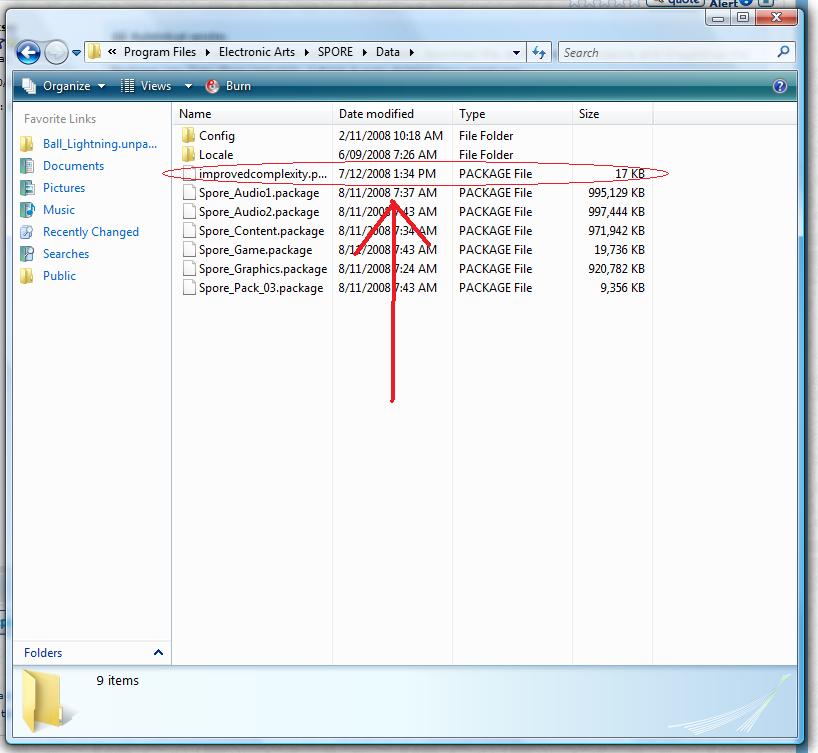 This is your destination. Place the file in as shown above and you are ready to play spore with mods!
Installing Spore Mods for Mac:
The location to place the package files is as follows - based on a default install of Spore:
/Applications/SPORE/Spore.app/Contents/Resources/transgaming/c_drive/Spore/Data/
The Spore.app is an application package, so you'll need to control/right click on it and select "Show Package Contents" from the contextual pop-up menu, which will then open a window where you will then see the "Contents" folder, so navigate the rest of the path mentioned above.
Temporarily Disabling Mods:

You'll notice below that one of my mods is a .old file, rather than a .package file. You can temporarily disable mods this way, which is exceptionally useful for mods like the asymmetry hack. Simply rename the mod in question from *.package to *.package.old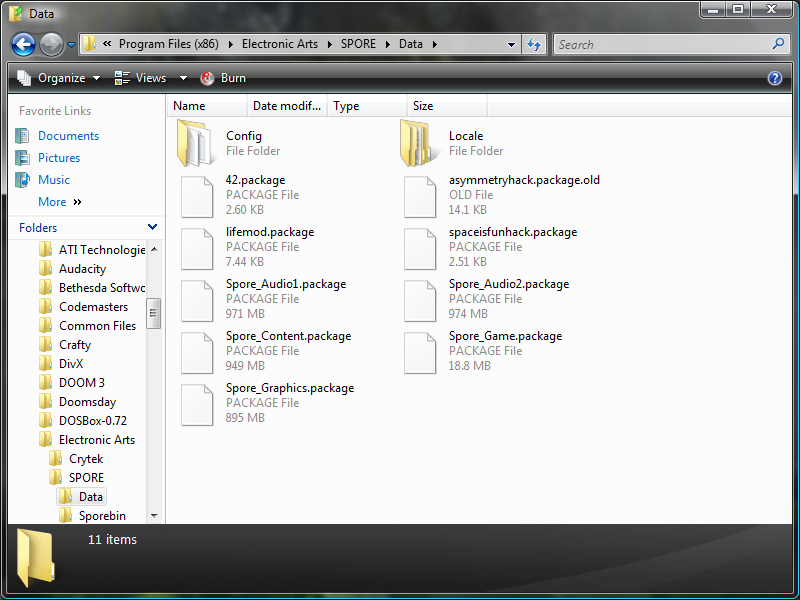 Uninstall Mods
To uninstall a mod, simply delete the .package file.