Source Media Arcade User Content Update
If you missed the information about the huge Feburary update a couple weeks ago, check it out here first.
This new update is all about making it EASY for you to install and use your favorite props and maps from other Source engine games right in Source Media Arcade.
Easily Change Maps
You can now spawn shortcuts that will cause the server to change maps when they're launched. Every BSP file in your MAPS folder will now appear in your Library to make it easy for you to spawn these shortcuts.
Physics Menu
You now have the ability to enable physics on any prop or cabinet model. The physics links are located under the "Physics" collapsible panel in the Item Launch page. Your options are: Enable Physics, Disable Physics, and Save Position. Clicking on Save Position will update the starting position of the object to where ever it currently is.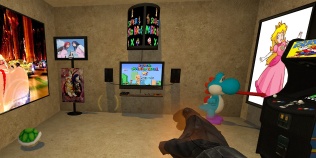 3D Model Preview For Props
When using the Library Browser to change the Item of a cabinet, the cabinet will now update it's model to match what ever the selected Item looks like. Especially useful for items of type=props.
Easy Prop Spawning
Just filter your Library Browser to show items of type=props. If you've installed any addon props, they will now appear in the list.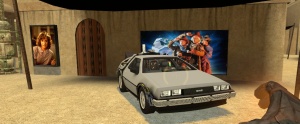 No More ERROR Models
If for some reason you try to spawn a model that doesn't exist, it will revert to the standard video screen model. You never have to deal with big red ERRORs due to missing cabinet models again.
Share Your Creations
Using custom addon props is fully supported in Multiplayer. The resources required for every model you use is automatically sent to all connecting clients. All they have to do is join and play.

Automatic Addon Installation
You'll notice a new folder called "addons" in SM Arcade's directory. Simply place the ZIP files of any content you wish to install in this folder and restart Source Media Arcade.
That's it! The content will automatically be installed to the correct folders and Library Items will be generated for any spawnible content (such as maps and models).
Addon content is always installed the exact same way, no matter if it's intended for GMod, Counter-Strike: Source, Team Fortress 2, etc.
Manual Addon Installation (OPTIONAL)
For those advanced users who still prefer to manually install user addon content, this update features some new console commands which you might find very helpful.
"scanmaps" - This command will scan your MAPS folder and create Library Items for all of the BSP files it finds.
"scanmodels" - This command will scan your MODELS folder and create Library Items for all of the MDL files it finds.
Check Changelog.txt for the complete list of changes! (There's too many to list here.)
---
Use Desura to update and play the newest version right away!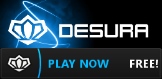 Play Now! (Update coming soon to Desura!)
Or download the FULL VERSION of Source Media Arcade 2.0d...



Download Full Version 2.0d Now!
If you don't use Desura and already have version 2.0 or 2.0b or 2.0c installed, you can click here to download the 2.0/2.0b/2.0c to 2.0d update patch. It will leave your library and customized arcades intact.