Download Now!
- or -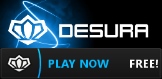 Play Now!

Experience the media browser that's fun and exciting; just like the media it launches. With Source Media Arcade you don't browse folders full of file icons, but rooms full of arcade cabinets and video screens. It even finds and displays posters and box art for your games and movies automatically by searching popular on-line databases.
Source Media Arcade is a sand-box type of mod. It comes with over 20 arcade cabinets that you can use to place shortcuts to your media items. In addition to the 4 exclusive maps, you can use it on any stock or add-on map for Team Fortress 2, Counter-Strike: Source, Garry's Mod, or many other Source engine games.
In multiplayer mode, you invite your friends in to browse your personalized media arcade. It helps them download the media if they don't have it, and you both can launch it right from the 3D world.
SM Arcade uses the Source engine, so you need to have Steam installed and own one of these games in order to use this mod for free.