Greetings, companions of Edain!
Once again, the northern Dunedain kingdom draws our attention to it. Since the faction Angmar was added to BfMe, there was a need for its mortal enemy to also be in the game. Edain tried many times to incorporate this mystical realm of Isildurs ancestors, and reinvented their design many times. It's not easy to define such a faction with as little information as we got, but we're always giving our best to enhance the "tolkien-experience" while playing our mod.
That's why I'm proud to present you the new design of Arnor. The Symbols of the North.
The main lack of personality of Arnor comes partly from the fact that we don't know any banner or symbol that really united this old realm. While Gondor gathers under the white tree and Harad holds the black serpent high, there is no exact banner known from Arnor. But there are three royal artifacts under the Dunedain of the north:
Barahirs Ring, the Elendilmir, and the Sceptre of Annúminas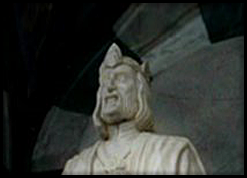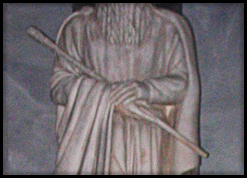 So the new Banners of Arnor will show those three symbols of royalty. Furthermore, the Palantirguardians will carry a seeing stone in their banner and the Courtguards will have their personal ornaments. Look into our gallery for more pictures of those units.
The royal heroes of Arnor got also new textures. We tried to align their clothes with those of the ancient kings Elendil and his sons, but also keep one, two new nuances to it. It should look like the clothing was individualised over the years. The following picture shows king Arvedui. More of Arnors heroes can be also seen in our gallery, such as prince Aranarth or captain Carthaen.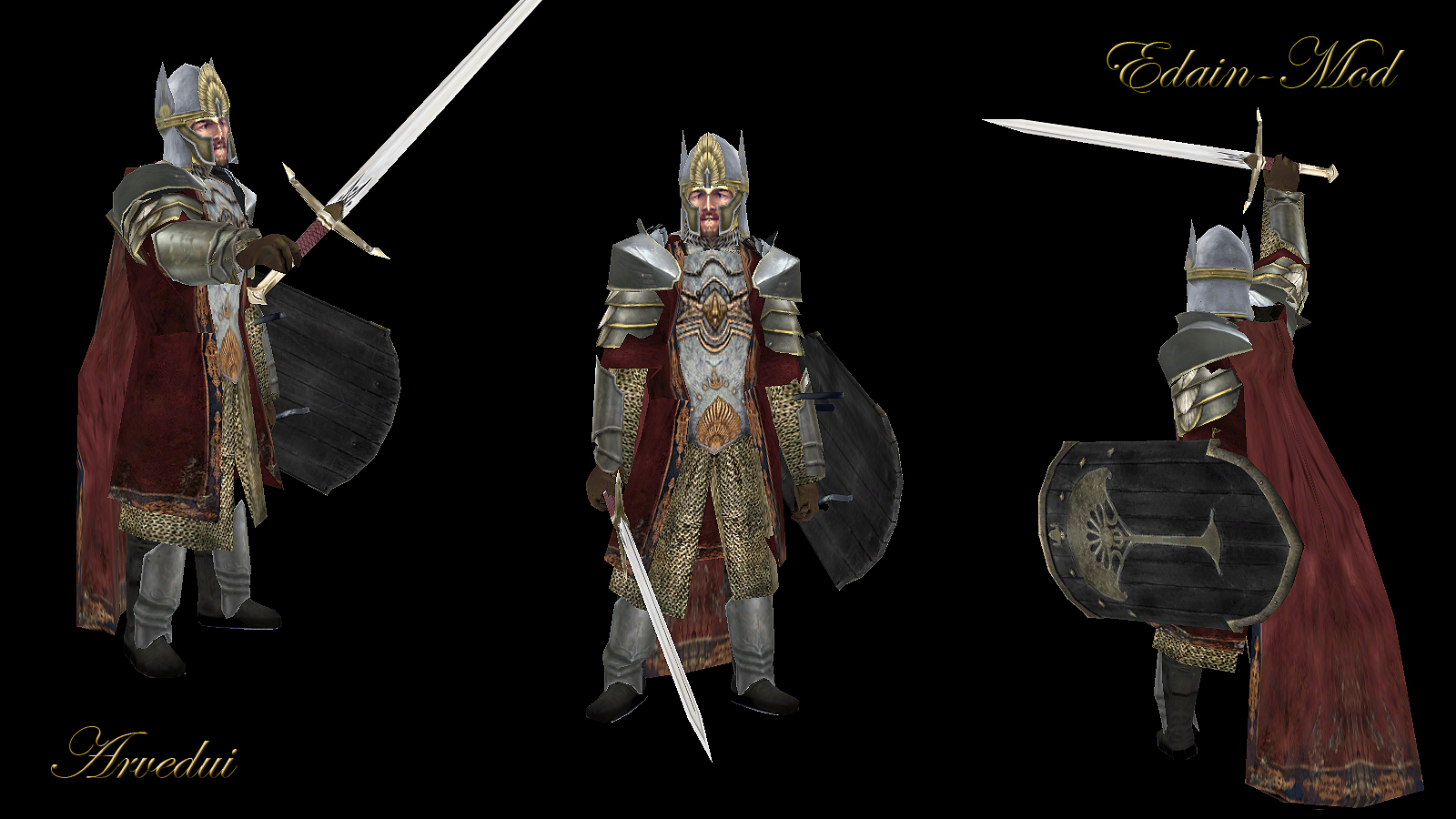 The arnorian spellbook is going to contain many new spells in the next version. One of them is called "Swords of Westernesse". It can be used on one battallion and equips them with magical weapons. These swords were forged by Arnors most skilled smiths to fight the wights from the Barrow Downs: They are able to harm ghosts and wraiths from the Unseen Realm. Merrys dagger which wounded the Witchking at the Pellenor Fields was also a weapon of this kind, for example.
If you equip your soldiers with the Swords of Westernesse, they will be protected from magical damage and poison, and will deal more damage, especially against Barrow-Wights and Ringwraiths.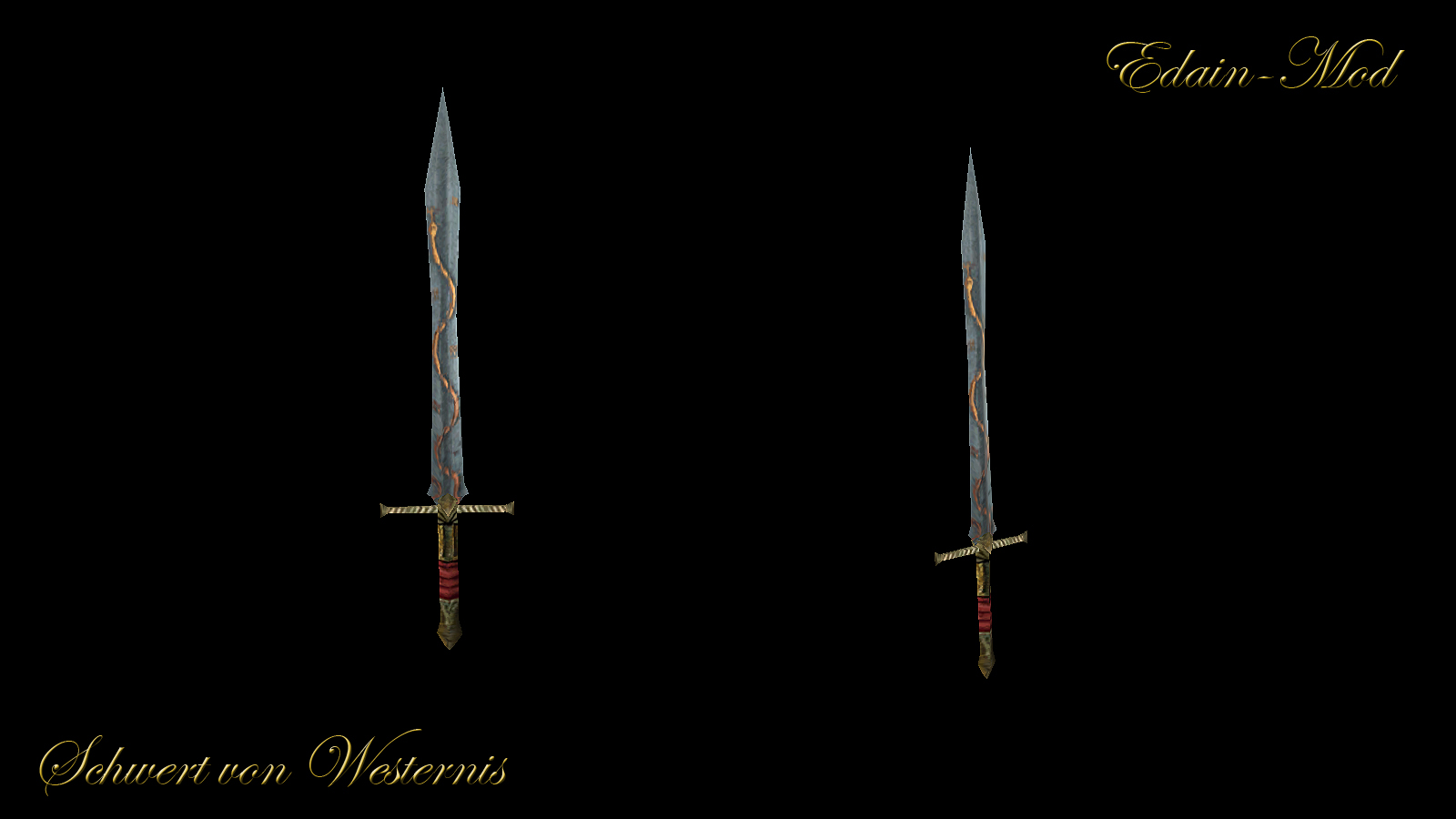 We hope that you'll enjoy those new designs and look forward to your feedback!