DOOM II, BUT LIKE A WALK IN THE PARK...
I left aside map editing of classic Doom levels for a very long time ago. Until one day I came across a video of a new mod called Brutal Doom by Sgt.Mark.IV on YouTube. It was basically vanilla Doom but with weapon reloading, something I always missed in vanilla Doom, intelligent enemy AI and lots of detailed blood and splatter. I had to try this out for myself. Already fed up with the original Doom 2 levels I started playing Brutal Doom with the Starter Pack map pack that came with it. I finally enjoyed Doom again but there still was just too much action for my taste. Always when I played custom maps back in the days there was too many monsters... Until I reached the 23rd level of the Starter Pack called "Stronghold"... I later figured out it was a glitch but there were no monsters! I walked around this level and finally had time to enjoy seeing how it was build up! Each room, each object, each corridor and each door made me fall in love with the level. It was like a walk in the park, a new concept for classic Doom! Even though I figured out it was a glitch, I already wanted to pick up map editing again and create this "walk in the park" myself...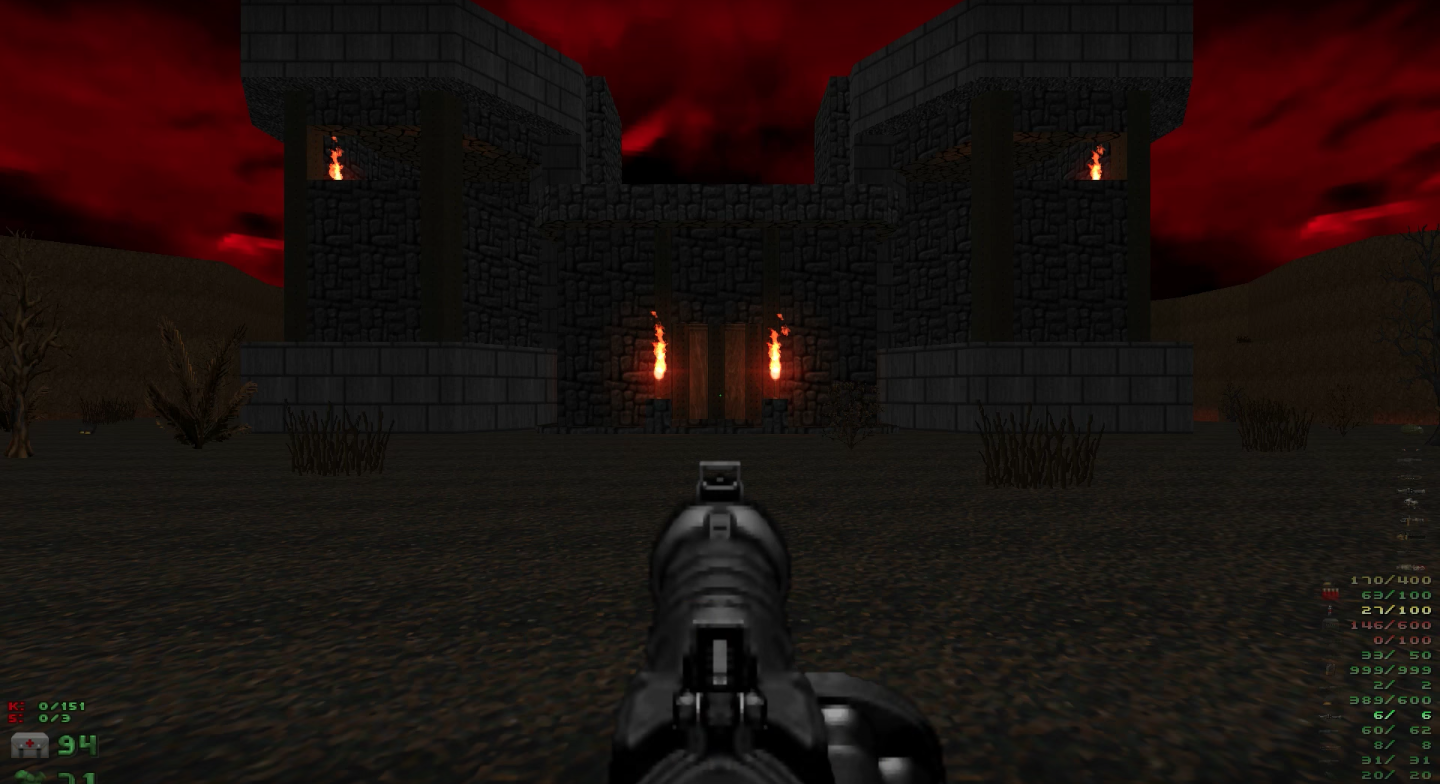 MAP23 "Stronghold" of the Brutal Doom Starter Pack levels.
WHAT IS BLOODLINE MEGAWAD?
Megawad stands for a 15+ levels custom map pack for classic Doom games. Bloodline Megawad features standard Doom 2 gameplay with interconnected levels, large outdoor areas and LOTS of blood.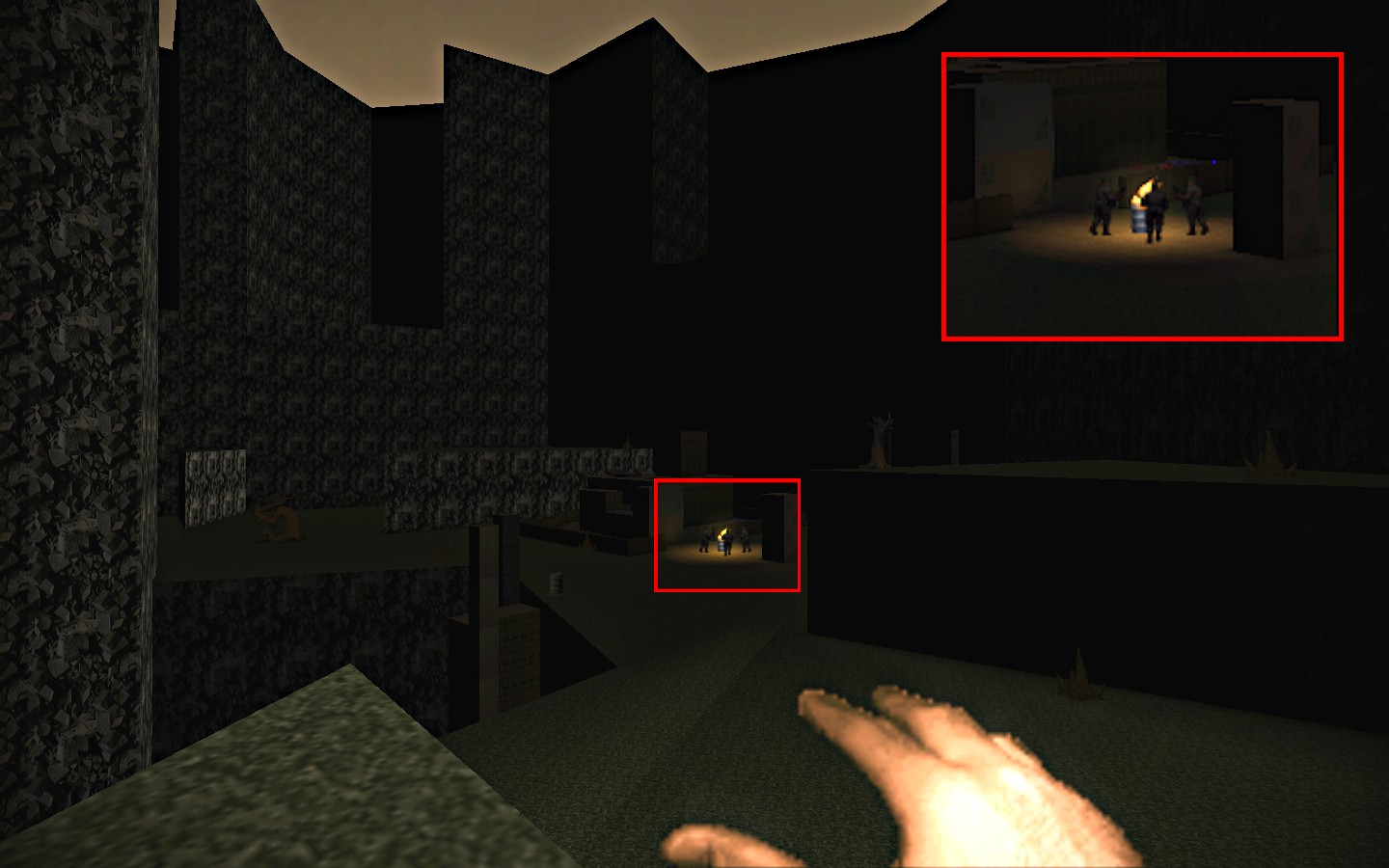 Screenshot of one of the first levels in Bloodline Megawad, approaching a patrol group of enemies.
WHY DOOM?
Doom 2 was the first 3D game I ever played. I was deeply fascinated by all the guns, the intensely expressing textures and monsters and euphoric skyboxes. The level design of John Romero, one of the co-founders of id Software that developed Doom, really placed me into a nightmare I didn't want to escape. I loved this game and wanted to get involved more in the new world I had discovered.
It wasn't long before I was introduced to WadEd by a friend, an old DOS-based Doom level editor. Countless nights followed on my pentium 286 editing, trying to create my own levels and figure out the how to create what I had in my imagination. I loved it how my own worlds came to life and how I could live in them. This was all I have been looking for.
WHY NO OTHER GAMES?
Later I wanted to try new games and moved on to Call of Duty, Medal of Honor and Unreal Tournament. I kept playing them and later with mods to keep them interesting. Even though it was great fun I missed the level editing part to it. It was too hard for me to figure out the editing software for these games and it just didn't feel right. I wanted to go back to the genius simplicity of Doom; no multiple floors, no elevations, no slopes and no 3D objects, relive the nostalgia.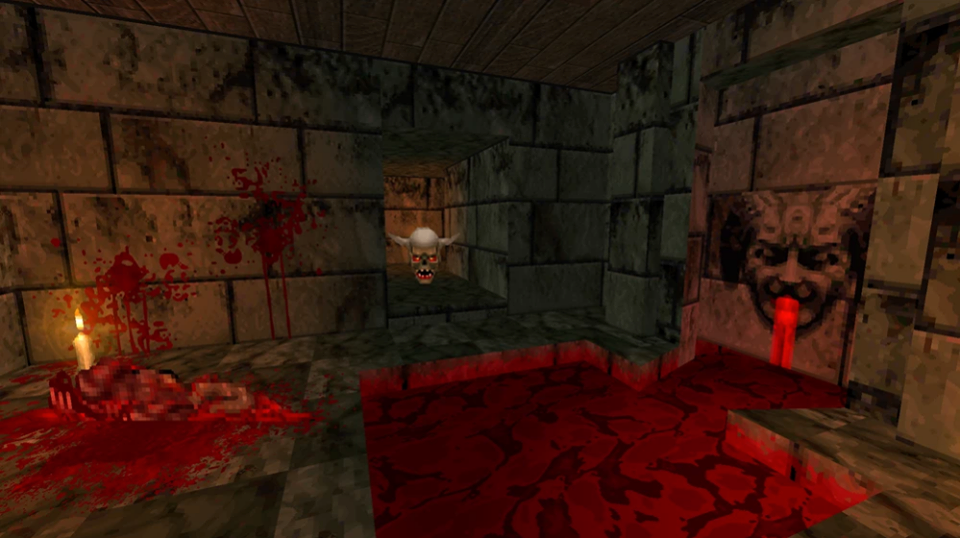 Screenshot of a "blood booth" in the Baron of Hell's "fun fortress", where demons can drink blood.
Sadly I was busy with school in the years following and had other things to focus on than play video games. But it wasn't long before I really started to miss the good old digital times, the good nights with my "first and only" Doom... I soon discovered Brutal Doom after a few searches on the net. This seemed like a cool way to start playing classic Doom again. Engines like Doomsday, Zandronum and GZDoom also got my attention. Yep, I was back in action again...
MY OWN WORLD
So I picked up my passion and started designing levels again like the old days. This time I used Doom Builder 2 and later GZDoom Builder. The 3D preview interface of these new tools made things much easier than WadEd which didn't have the 3D feature. I would create something and go in-game all the time to test different perspectives. Now I could advance my skills in level designing rapidly and start a project that would become an alternative to the original levels of Doom 2. Even though the newer level designing software allows you to use slopes, multi story platforms and other new things, I wanted to keep the simple vanilla feel in touch. My project developed into a 30-level map that replaces the original Doom 2 story entirely. It became a more realistic approach of design and self explanatory world settings rather than the original "random" levels in Doom 2.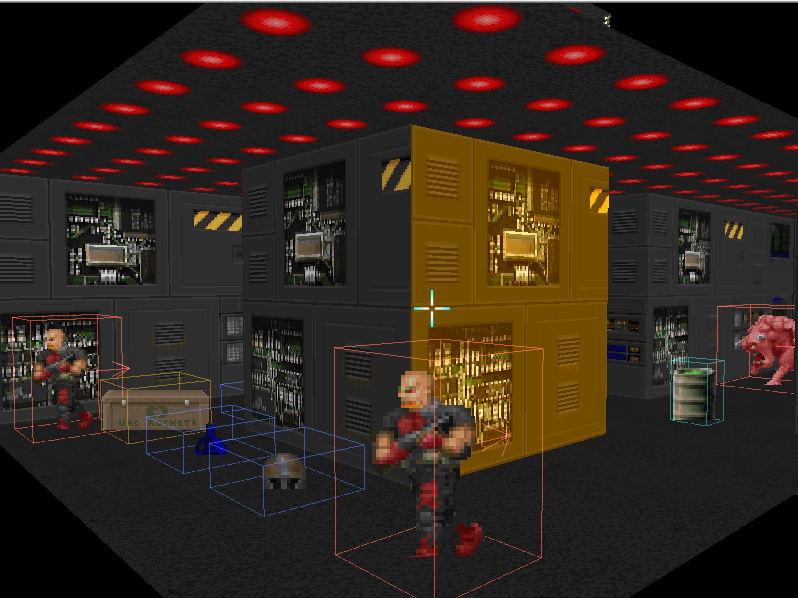 Screenshot of 3D interface of Doom Builder.
I called it Bloodline which took me three years to finish. Now I can proudly present you the final version of Bloodline playable on many engines with any addon or mod! I also partnered up with Luigi "LuiDeca/ WeeGee" Bonocchi I met on ModDB who offered to produce soundtracks fitting most levels of Bloodline.
WHERE DID YOU GET EXPERIENCE?
By the time I started working on Bloodline in 2015 I already had countless hours in World of Warcraft and played a fair deal of different Grand Theft Auto's, Medal of Honor's and Call of Duty's, Unreal titles and Far Cry titles. Inspired by the large areas of World of Warcraft, the reality touch of Grand Theft Auto, the storylines of Medal of Honor and Call of Duty and the arcade feelings of Unreal and Far Cry games resulted in my latest project Bloodline Megawad. It covers all of these different experiences merged down into a classic Doom world, playable if it was perhaps designed back in the 90's.
WHAT IS THE STORY OF BLOODLINE?
The year is 2999. Monsters and demons from Hell are allowed to live an established life on Earth. Under UAC's restrictions there shall be no violence between the hellish and the living. You are soon retiring as a UAC global peacekeeper, working your last shift tonight. As you take a sip from your coffee at the UAC Headquarters, an incoming stress call from a nearby scout hits red alert. It tells violent activity at one of the local Baron of Hell's fun fortresses. You answer the call and climb aboard your aircraft to investigate the cause. As you arrive at the designated area, a trail of blood awakes your attention...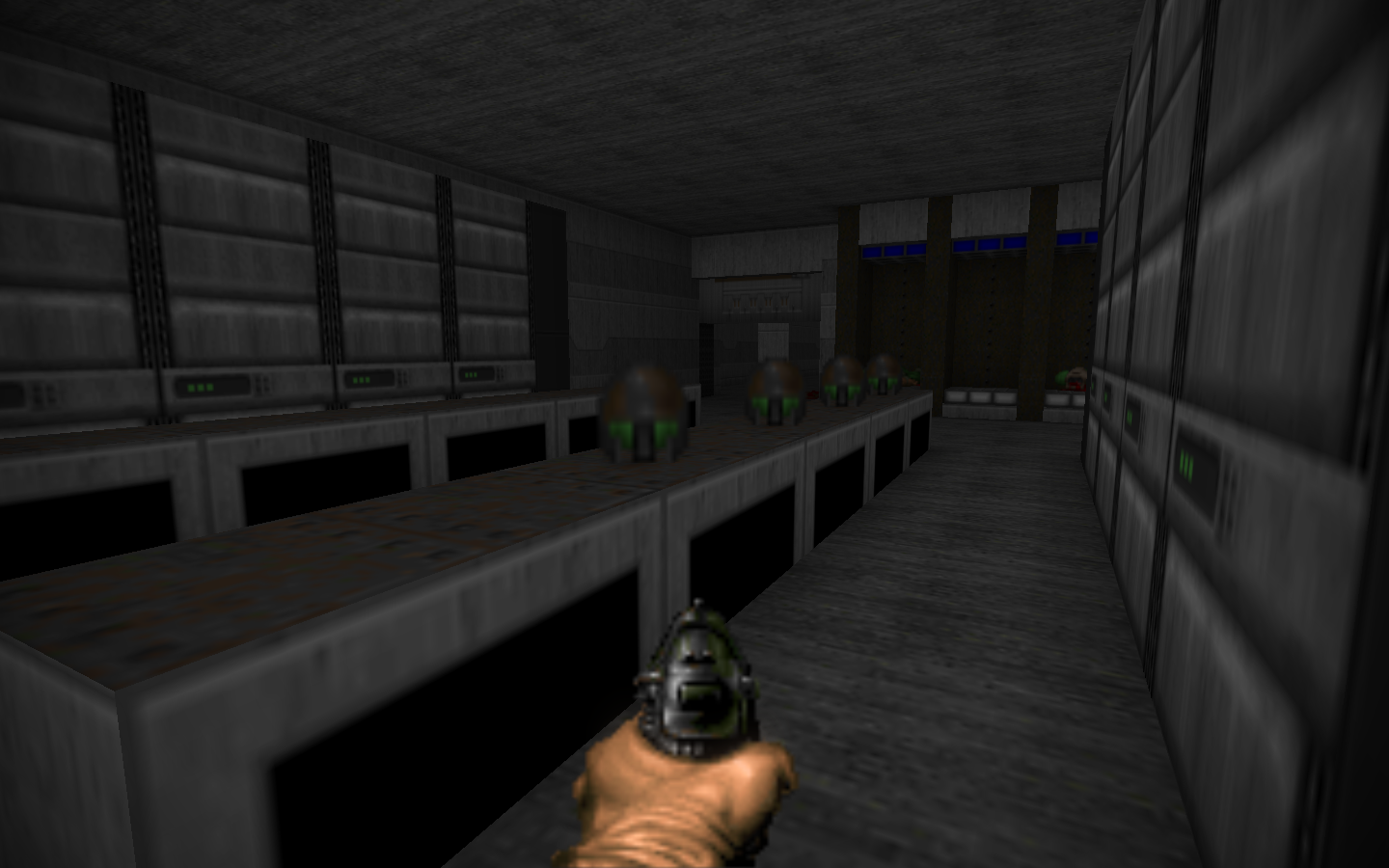 Screenshot of the changing room in the UAC Headquarters in Bloodline Megawad.
CAN I PLAY BLOODLINE?
Bloodline Megawad is tested in Chocolate Doom, Crispy Doom, Zandronum, GZDoom, ZDoom, QZDoom, PrBoom+, Doomsday and Doom Legacy. It worked on all source ports except Chocolate Doom due to large areas.
Download the final version of Bloodline Megawad here: Moddb.com
Producer of the official soundtracks: Moddb.com