Battle of Crete 3.6
Compatible with Company of Heroes (New Steam Version) and COH OF or TOV 2.602. Mod based on real historical event during WW2 between May 20 and June 1 1941 as known as operation Mercury. There are two nations in the game presents - British Commonwealt and Germany.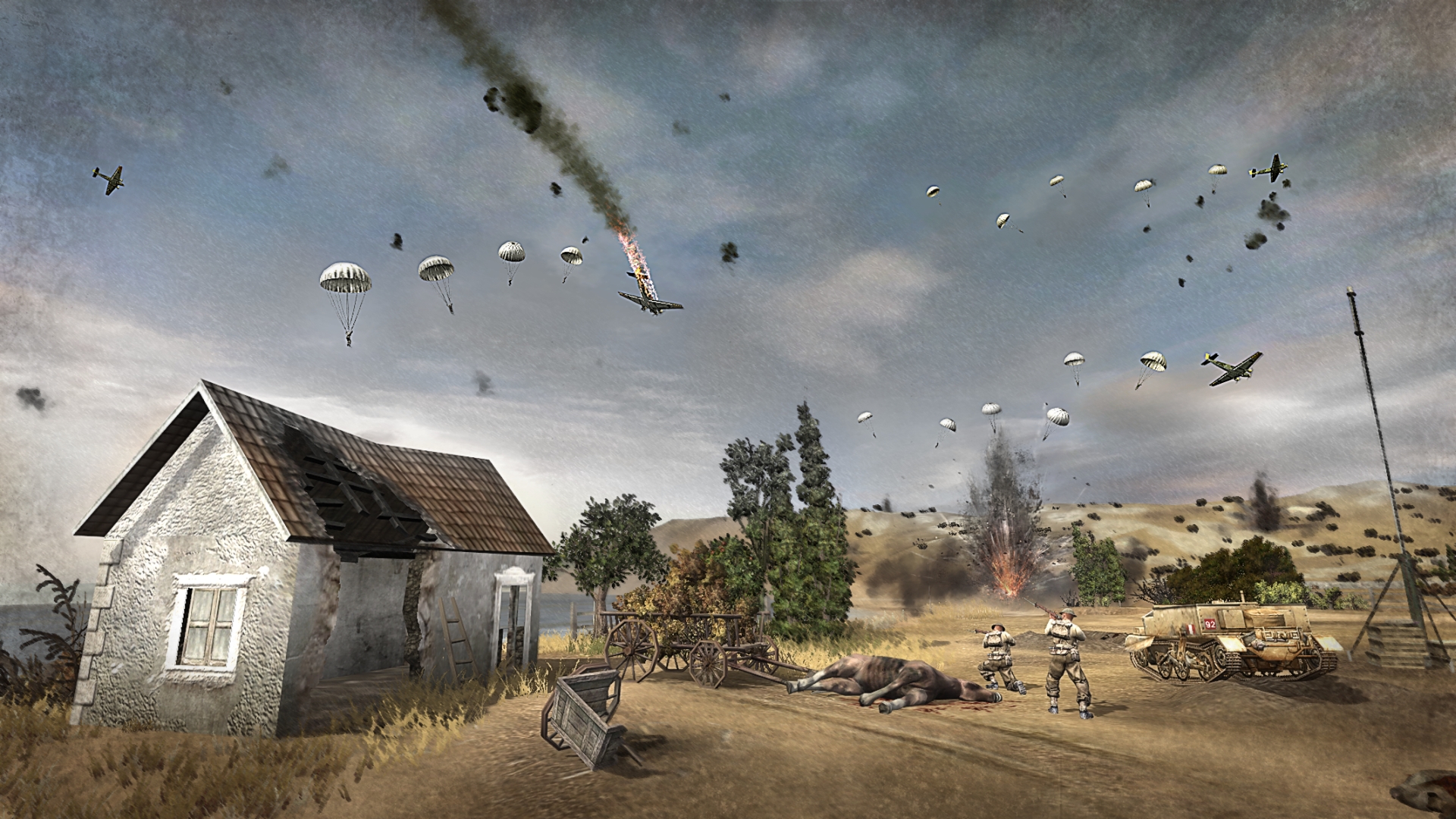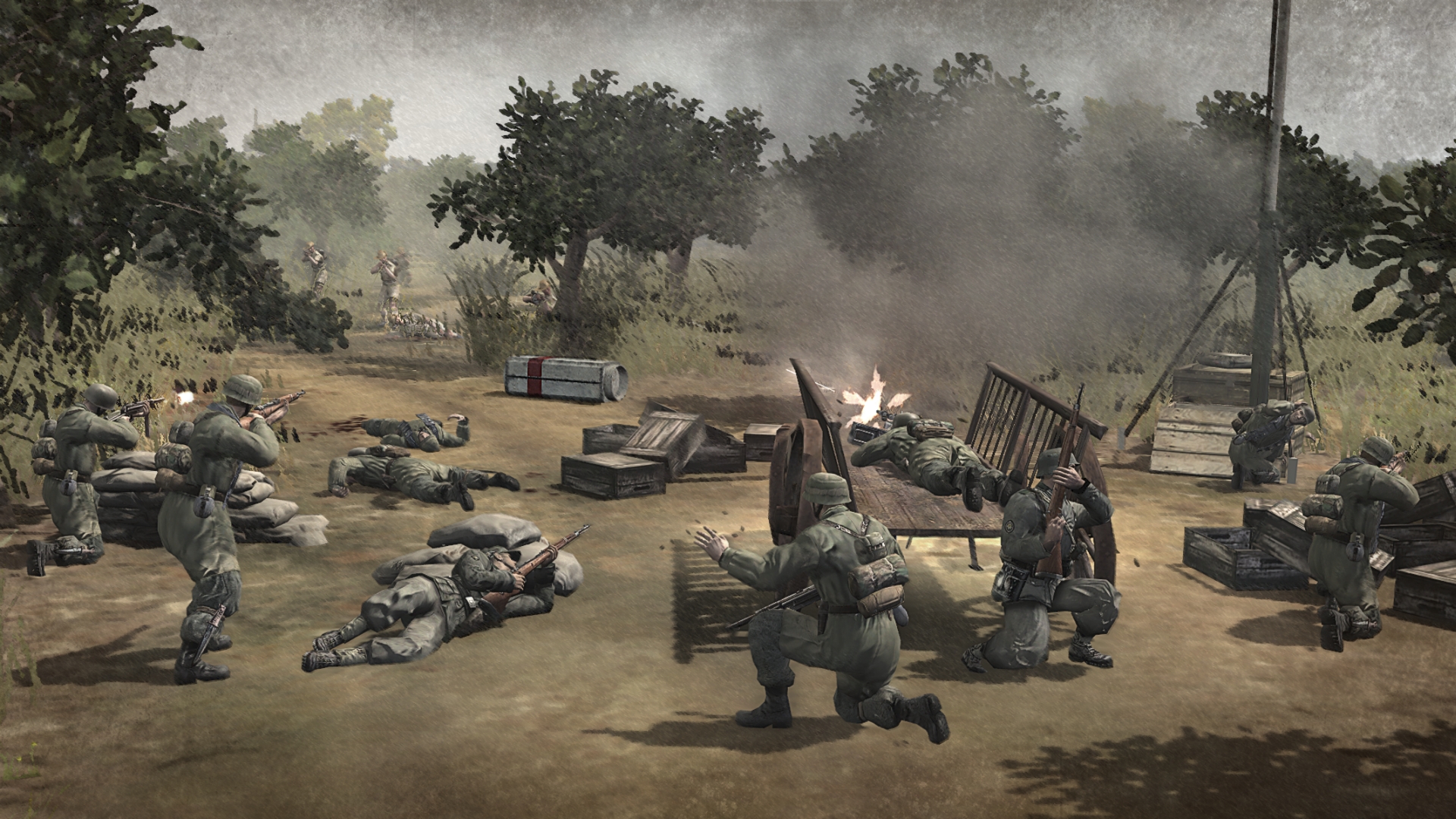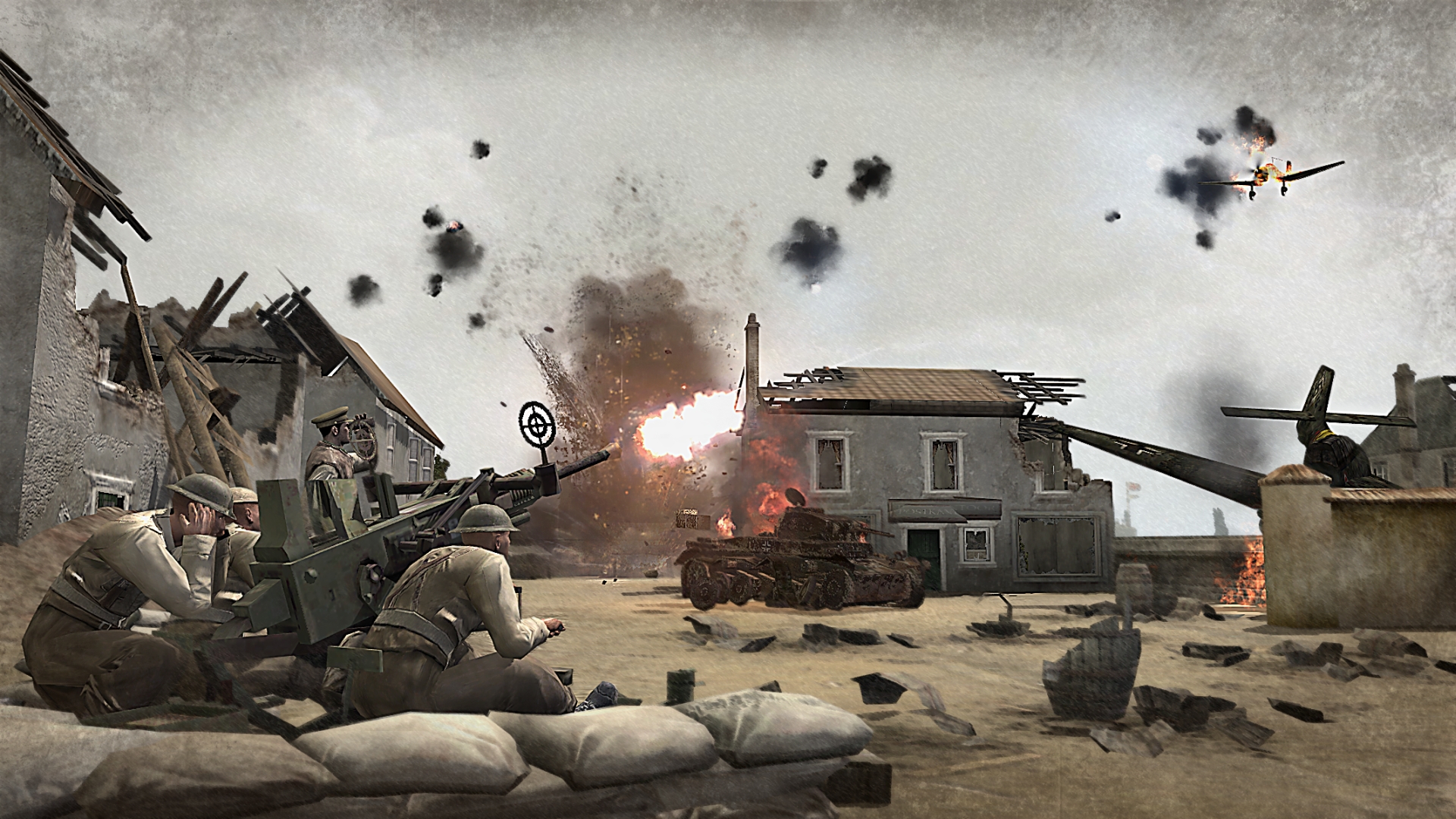 Installation for Setup version:
Check the path where the game is located.
The default is C:\Program Files (x86)\Steam\SteamApps\common\Company of Heroes Relaunch
Change the path if the game is in another place!!!
Installation for Winrar version:
Unzip (extract) file in Company of Heroes directory (for New Steam Version Company of Heroes Relaunch directory).
Changelog 3.6

General changes:
- Planes that landed not visible in the fog of war
- "Play!" button has been removed
- "Automatch" button has been removed
- Panzerkrieg, Stonewall and Assault game modes had been removed

Bugfixes:
- Fixed a shot sound of Matilda's main gun

Wehrmacht:
- "Ju-87" now drops only 1 bomb (historical accurate)
- Changed "Bombing run" marker. It now visible on minimap for all players
- Starting mannpower decreased from 825 to 750
- Fallschirmjägers and Stormtroopers veterancy requirement increased from 8-24-38 to 10-26-40
- M24 grenade damage to tp_infantry_soldier (all British infantry) increased from 1 to 1.2 (from 40 points to 48 points)
- "PzB-39" Anti-tank rifle damage to tp_infantry_heroic (British officers) decreased from 1 to 0.1
- Only 1 sniper available
- "Bombing run" cost decreased from 125 Fuel to 100 Fuel
- "Bombing run" cooldown increased from 45 seconds to 65 seconds
- Panzer II now longer crushes infantry
- Speed of tank Panzer II increased from 5.5 to 6.5
- "Weapons Drop" command ability at VIII. Fliegerkorps doctrine available once it has been purchased
- "Paradrop AT Gun" at Luftlande-Sturm-Regiment cost increased from 1 CP to 2 CP
- Stormtroopers call in ability at Luftlande-Sturm-Regiment doctrine cost increased from 480 MP to 500 MP
- Stormtroopers call in ability at Luftlande-Sturm-Regiment doctrine cost increased from 2 CP to 3 CP
- Escalating to First Phase now grants "Group Zeal" upgrade for Fallschirmjägers
- Escalating to Second Phase now grants "Veteran Sergeant" upgrade for Fallschirmjägers
- "Assault" command ability removed from VIII. Fliegerkorps doctrine
- "Carpet bombing" command ability added to VIII. Fliegerkorps doctrine
- Stormtroopers "Throw bundled grenade" ability replaced with "Assault" ability
- Amount of resources from "Supply Drops" ability at VIII. Fliegerkorps doctrine lowered from 50 Muni and 50 Fuel to 10 Muni and 60 Fuel
- "Strafing run" command ability at VIII. Fliegerkorps doctrine damage increased
- "Bombing run" command ability damage to Matilda MK II tank increased from 200% to 300%
- Flakvierling 38 20mm AA from VIII. Fliegerkorps doctrine damage to tp_infatry_soldier increased from 1 to 1,25 and accuracy increased from 0,75 to 1,25
- Flakvierling 38 20mm AA can suppress infantry
- Starting Flakvierling 38 20mm AA population cap decreased to 0
- Flakvierling 38 20mm AA from VIII. Fliegerkorps doctrine population cap decreased from 6 to 3
- Flakvierling 38 20mm AA penetration to tp_armour_axis_ostwind (Panzer II) increased from 0.00672 to 0.2024
- "PzB-39" Anti-tank rifle accuracy at medium range decreased from 0.85 to 0.7
- Ju-52 cargo plane now longer can be destroyed

Commonwealth:

- Recon section accuracy debuff has been removed
- Sappers "Disposal And Detection Section" upgrade cost decreased from 50 Muni to 35 Muni
- Boys Anti-tank Rifle damage to tp_infantry_heroic (Wehrmacht Officer) decreased from 1 to 0.1
- Boys Anti-tank Rifle damage to tp_armour_axis_ostwind (Panzer II) increased
- Matilda MK II damage to tp_armour_axis_ostwind (Panzer II) increased
- Bofors QF 40mm damage to Panzer II increased
- Only 1 sniper available at Royal Commando doctrine
- "Concealing Smoke" ability added to Commandos squad
- "Sector Artillery" command ability at Royal Artillery Support doctrine cooldown increased from 0 to 65 seconds
- "Resources" command ability at Royal Artillery Support cost increased from 100 Mp to 200 MP
- Matilda MK II target priority to planes and gliders decreased from 60 to 10
- Bofors QF 40mm target priority to planes and gliders decreased from 60 to 10
- "Rapid Deployment" command ability at Royal Engineers doctrine cost decreased from 3 CP to 1 CP
- "Command tank"command ability at Royal Engineers doctrine cost increased from 2 CP to 4 CP
- Amount of resources from "Resources" command ability at Royal Artillery Support decreased from 100 Muni and 40 Fuel to 50 Muni and 10 Fuel
- "Off-map Combat Group" ability at Royal Commando doctrine cost increased from 3 CP to 4 CP
- "Off-map Combat Group" ability now always grants 2 Infantry sections with Brens and Thompsons and 1 Sapper squad with Boys AT rifle
- Boys AT rifle accuracy at medium range increased from 0.6 to 0.65
- Boys AT rifle damage increased from 75 to 90
- Mortar teams and HMG teams can pick up resources
Common changes:
- Added new model - group of Ju-88 (model and texture - DMz, Animation and OE - Walki, icon - evilSpike)
- Added new icons
- Added new loading screens for all new maps
- Reworked and renamed map Rethymnon to Alikianos
- Changed HQ positions at Heraklion airfield map
- Mouzouras map was changed