We had a bit of a slow month this time around, but we still got goodies to show you all!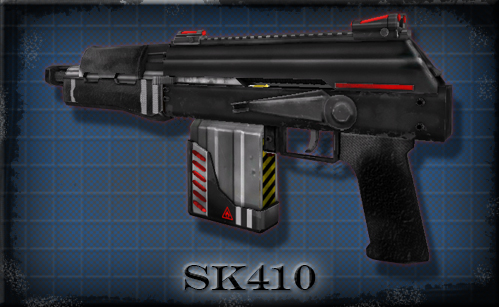 First off is the SK410, this futuristic take on the beloved Saiga 12-gauge fires specialized High Explosive scatter shot for maximum carnage! And if that wasn't enough, this thing is also fully automatic. This beast will give someone a very bad day.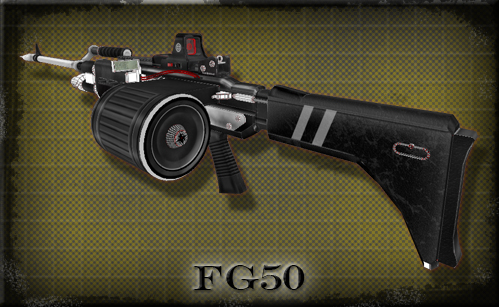 For those of you wishing Ballistic Weapons had more heavy machine guns, the FG50 might be just what you are looking for. With a drum magazine holding 40 very powerful .50 caliber rounds, you shouldn't have much trouble taking down anything in your way.
---
And now for your viewing pleasure, the relaxing sounds and moving pictures of carnage.