Age of Chivalry Preview Thursday #9- Becoming a Legend
This Week's Question of the Week: "What can we do to improve our community?"
In Medieval times it was every young lad's dream to be the warrior that all other men looked up to, to be the Achilles, the Leonidas, the hero of the battlefield. Glory was sought for by many, and reached by few, every brave man had a sword in his hand and hope in his heart that one day he too would have his name carved in the heavens for eternity. In Age of Chivalry CR1, you will have this opportunity, the chance to make proud your ancestors of honorable battle, so take up your sword and lead the charge on the field, today is your day and you must never let your enemies take it from you!
Many stories and tales of men who did grand things buzzed through the inns and taverns of the time, but these things were truly just stories unless the men could provide trophies or other proof of their deeds. A deep scar or wound only means you are not immortal, but a pile of the bones of those you have slain with your blade is much more meaningful. And that is why in this release you will finally be able to prove that you are the greatest warrior of our times, that you excel above all others on the field and that your pathetic friends are nothing more than flies to be batted away at your leisure in battle. That is why in Age of Chivalry CR1, we are bringing to you something a long time coming: Achievements and Stats.
-------------------
Developer Blog
Long have our battlefield's beckoned hero's and villain's to declare themselves as the the ruler of the world, but never before has this been possible to prove, but now, as a result of steamworks support we are able to provide you with an incredible amount of statistics and achievements that you can show off to your friends and prove your obvious skill on the battlefield.


Achievements, this is something that's a great addition to any game, they give you a reason to go out of your comfort zone in the game and maybe try some other elements of the game, perhaps a class that you haven't used all that much before, so they can be very useful to both developers and players. In Age of Chivalry we're really planning to make the achievement system very broad and reward all kinds of play styles.


Some people like to play games as adventurers, sneaking their way through the enemy forces to find secrets hidden away from plain sight, others are more murderous or simple in their intent, their goal ingame is to dispatch every enemy they meet ruthlessly, racking up an impressive kill count to display later, still others focus their efforts on winning not just their personal battles, but the war itself by completing objectives, assisting their team mates and really putting their team ahead of themselves, so we want to ensure that all play styles are being addressed and have opportunities to be rewarded.


CR1 will be featuring at least 35 Achievements, ranging from things as simple as completing an objective to things as complex as defeating 1,000 foes of each team. With this release we are mostly planning to get the thought of achievements out there, to let people know that there is a whole lot more coming and we will release more and more achievements over time as we want our players to always have some extra motivation or something new to strive for.


---------------
Statistics, this is something that will allow you to really look inside yourself as a player, you will be able to have this 3rd person perspective of how your playstyle works and you can sit down and say, oh wow, you know i am really awful as the crossbowman even though i thought i was doing good, maybe i should stick more with the longbow or maybe i should venture into the javelineer because my melee tends to be stronger in these other classes. Basically, stats will act, in some ways, as a "report card" for you to check your performance in various situations against others. Not only that but it also will allow the development team to take a huge statistical look at game balance, map balance and more, so it will help us make logical improvements in future releases as well.
Some of the stats we're looking to have in this build include:
Total Kills per each weapon
Total Kills per each class
Total Kills per each team
Total Decapitations
Total Blunt Force Head Explosions Caused
Total Headshots
Total Kills
Total Deaths per each class
Total Deaths per each team
Total Times Decapitated
Total Times Blunt Force Head Exploded
Total Deaths
As well as for each class:
Total Time Played
Most kills per round
Most Assists per round
Most Damage per round
Longest life (in minutes/seconds)
Total Projectiles Fired
Total Projectiles Hit
Headshots
Total Assists
So that should be a good start to showing off to your buddies just how lethal a force you are on the battlefield! The image below shows a rough draft of how stats will be displayed to the player ingame: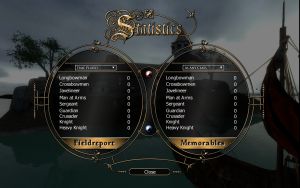 As we look towards the future a whole line of things come to mind that we would love to have for players to browse through and better understand how they play the game and give them more reasons to not just play the game, but play all of the game in a sense. Some of these features we are planning to look into in future releases include aggregated stats which will allow us to have monitored scoreboards and leaderboards so you can see your rank against any other player to play the game and track your progress on a global scale. And with a ton of other things we are hoping to really expand this stats system to its fullest extent and take full advantage of the opportunity valve has given us here by having stats for just about everything you can think of including map win %, various ratios and accuracy ratings, damage dealt vs. taken, plus a ton of instance related stats such as the longest kill streak, most deaths in a row, most decaps in a row, these sorts of things that will help you remember some of the best times you had while playing the game.
The achievements and stats addition is something that will continue to grow and expand heavily with the game throughout many releases and is designed to support the players and to allow people to get the most out of their experiences with the game. In Age of Chivalry CR1, you are the hero.
----------------
Stay tuned next week when we go deep within the mind of Enra, Team Chivalry's Lead Coder on what its like to be a realist surrounded on all sides by creative skyseekers! Oh and your not going to want to miss next week's update, because we will be announcing the public release date of CR1!
Team Chivalry works hard to keep you informed of whats going on and keep you involved in the development process, why not throw us a bone and Vote for us as mod of the year?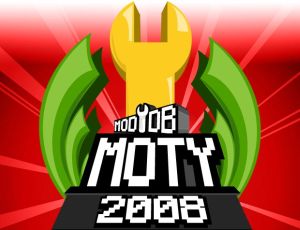 Tibberius Bane - Age of Chivalry Marketing Coordinator